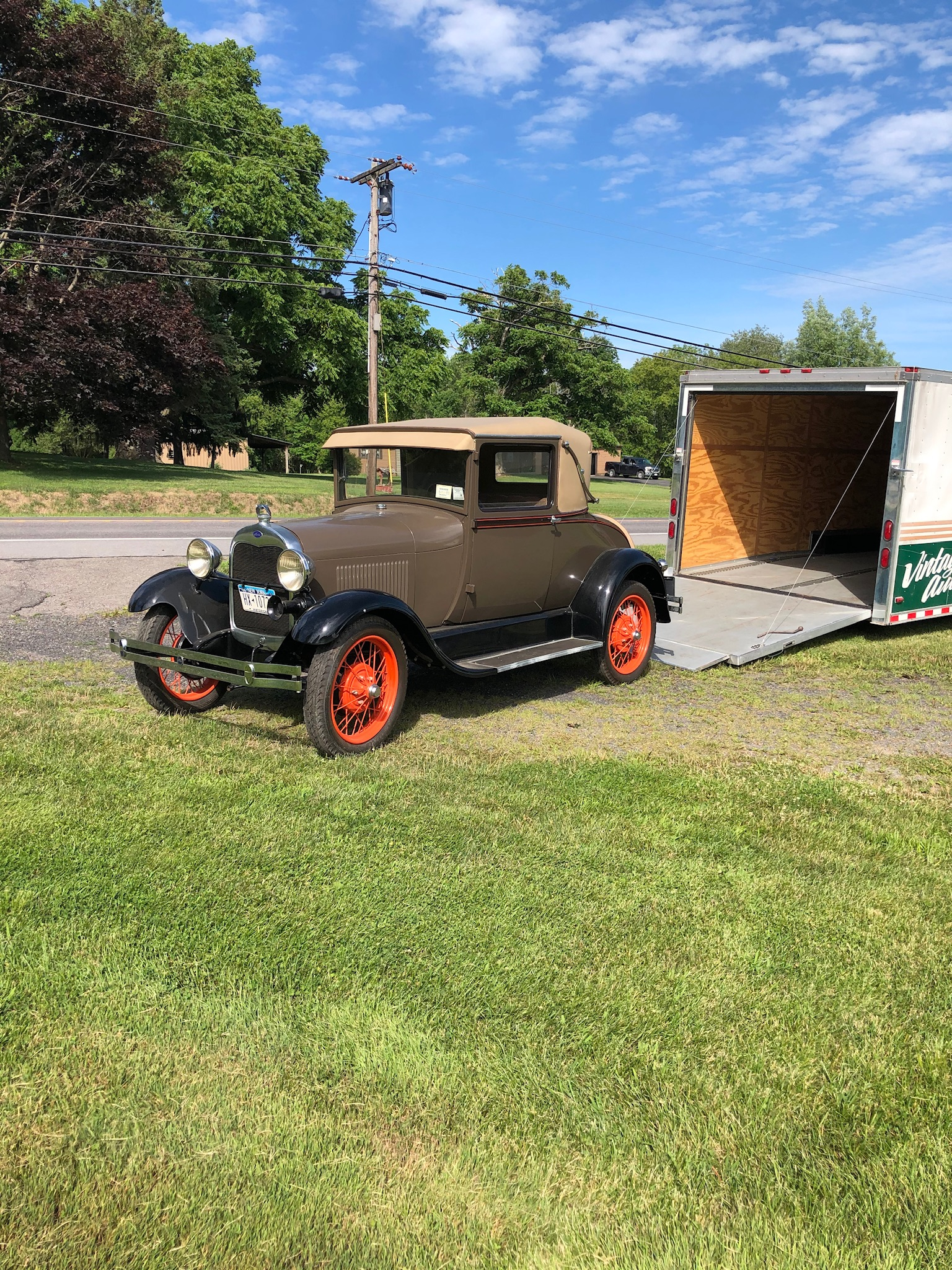 1929 Ford Model A Sport Coupe
Mexico, NY, 13114
Features:
Engine: 4 cyl.
Transmission: Manual
Drive Type: RWD
Exterior: Rose Beige & Seal Brown
Interior: Brown Labaron Bonney
Description:
1929 Model A rumble seat sport coupe, purchased in the 1970's , completed a ground up professional restoration in accordance with AACA standards, including Lebaron Bonney mo hair interior in the 1980's. I picked up a 1931 Model A deluxe roadster in the late 1980's and completed a similar restoration. Never got to show the sport coupe but showed roadster and first AACA show won a national first junior on the roaster. Sport couple has less that 50 miles on restoration. Children came and interest changed to show horses. I kept all auto's but got 5 horses and showed some of them to World Champions.