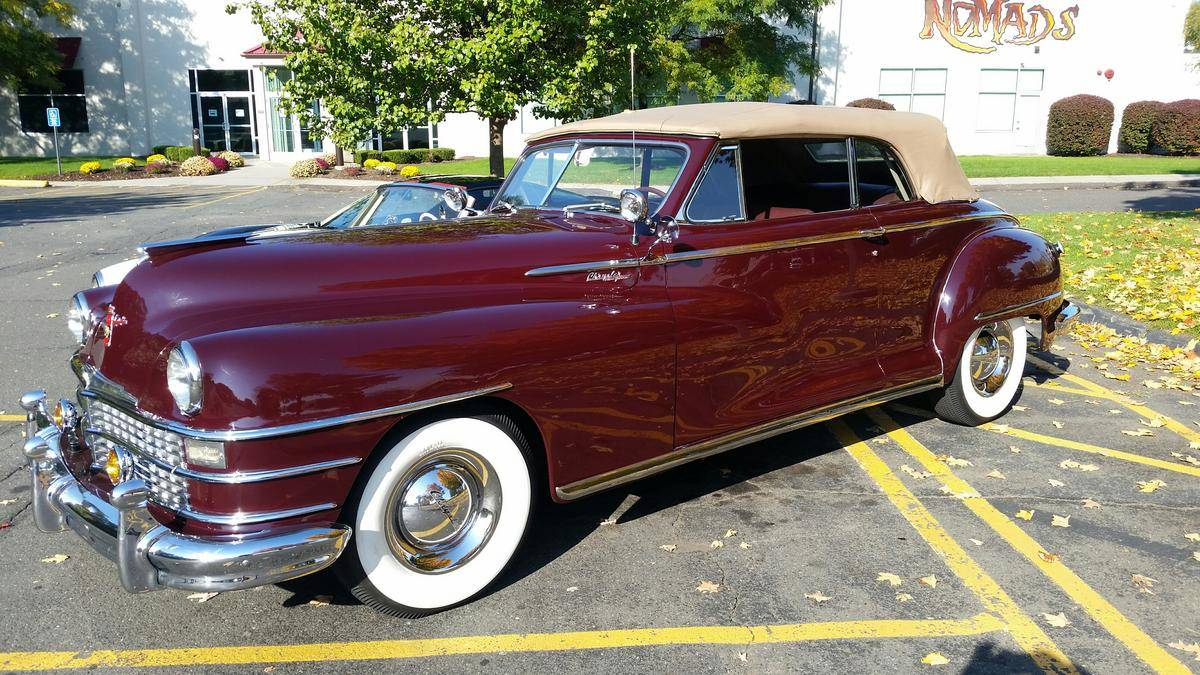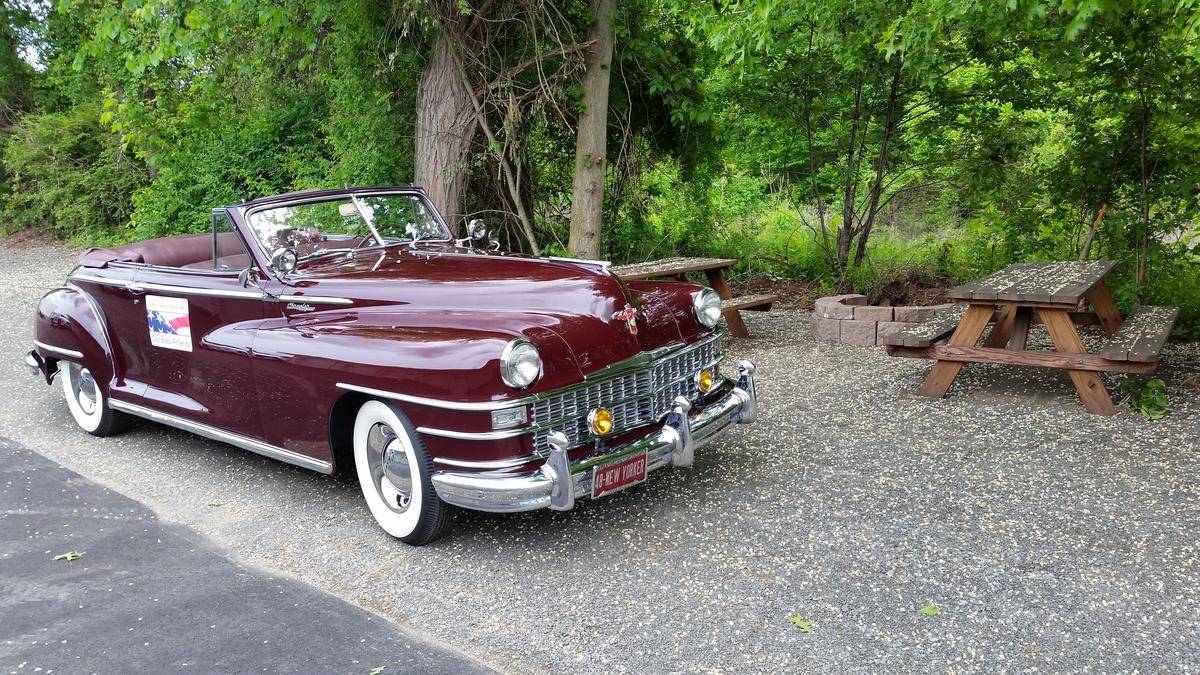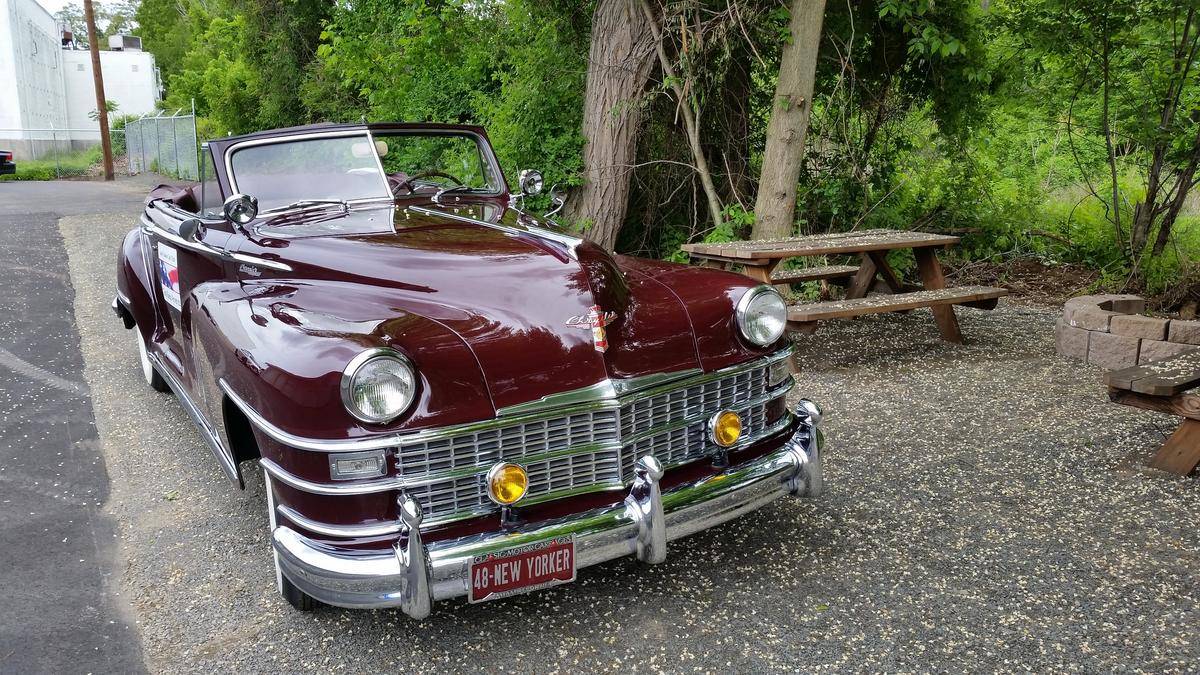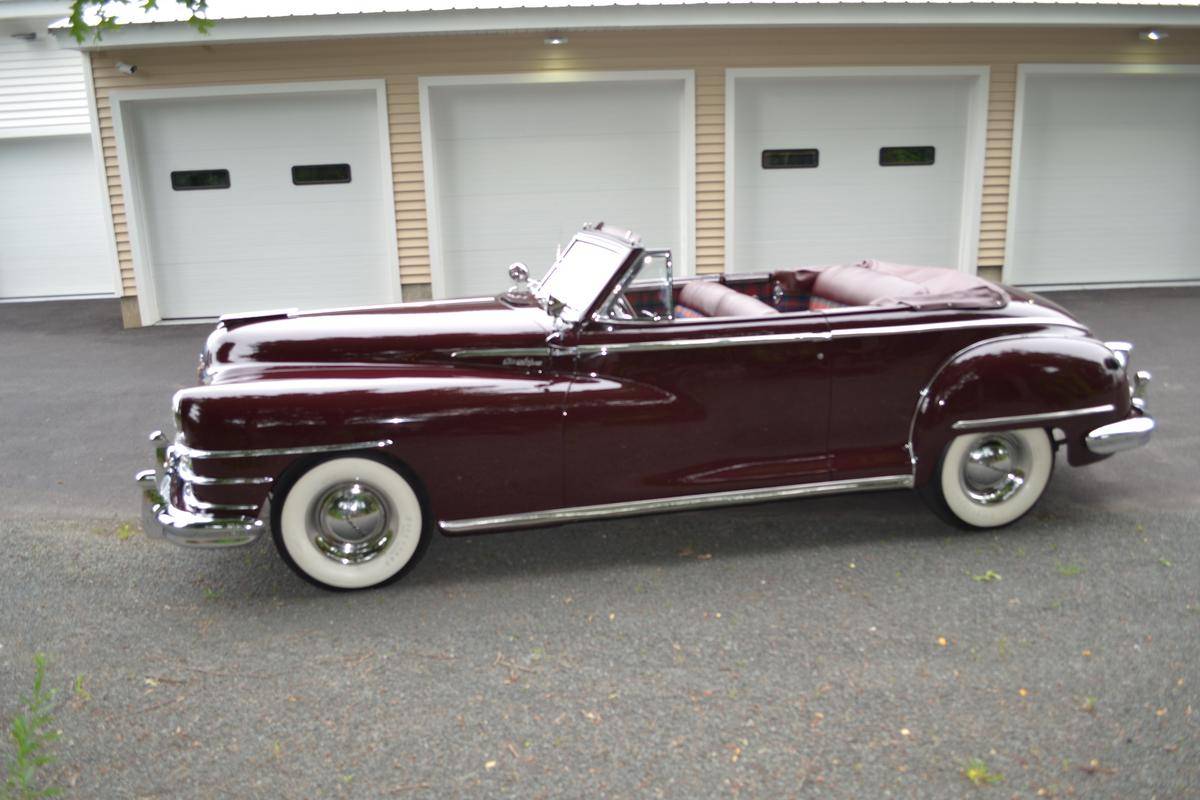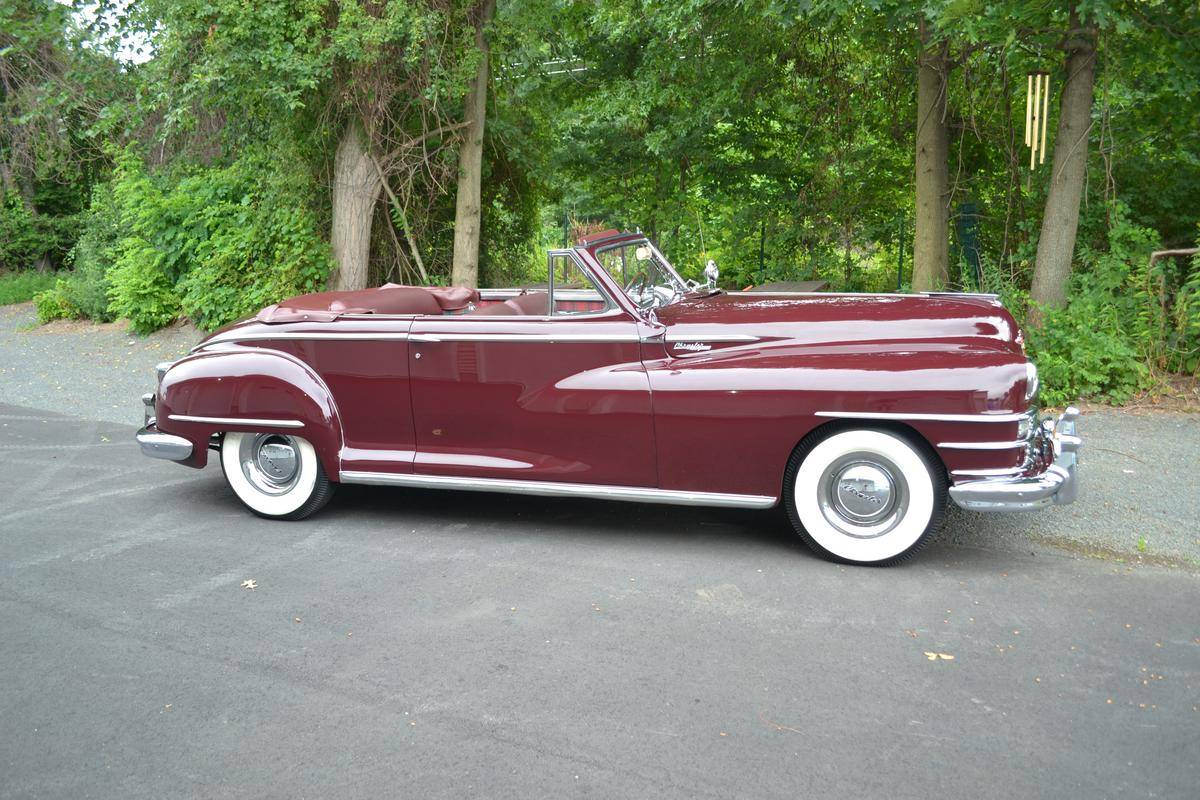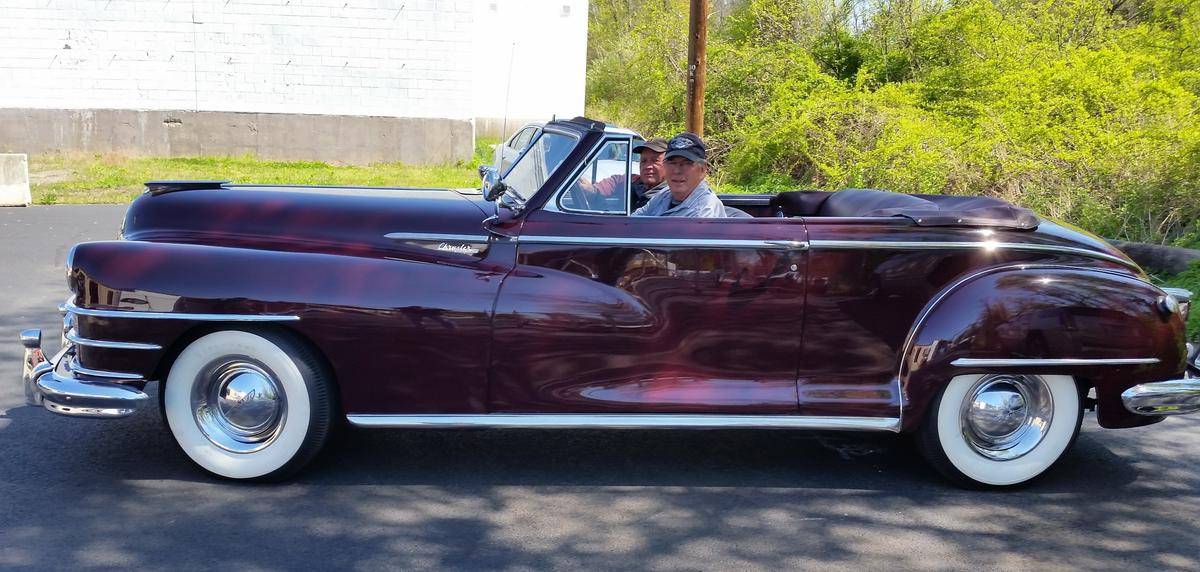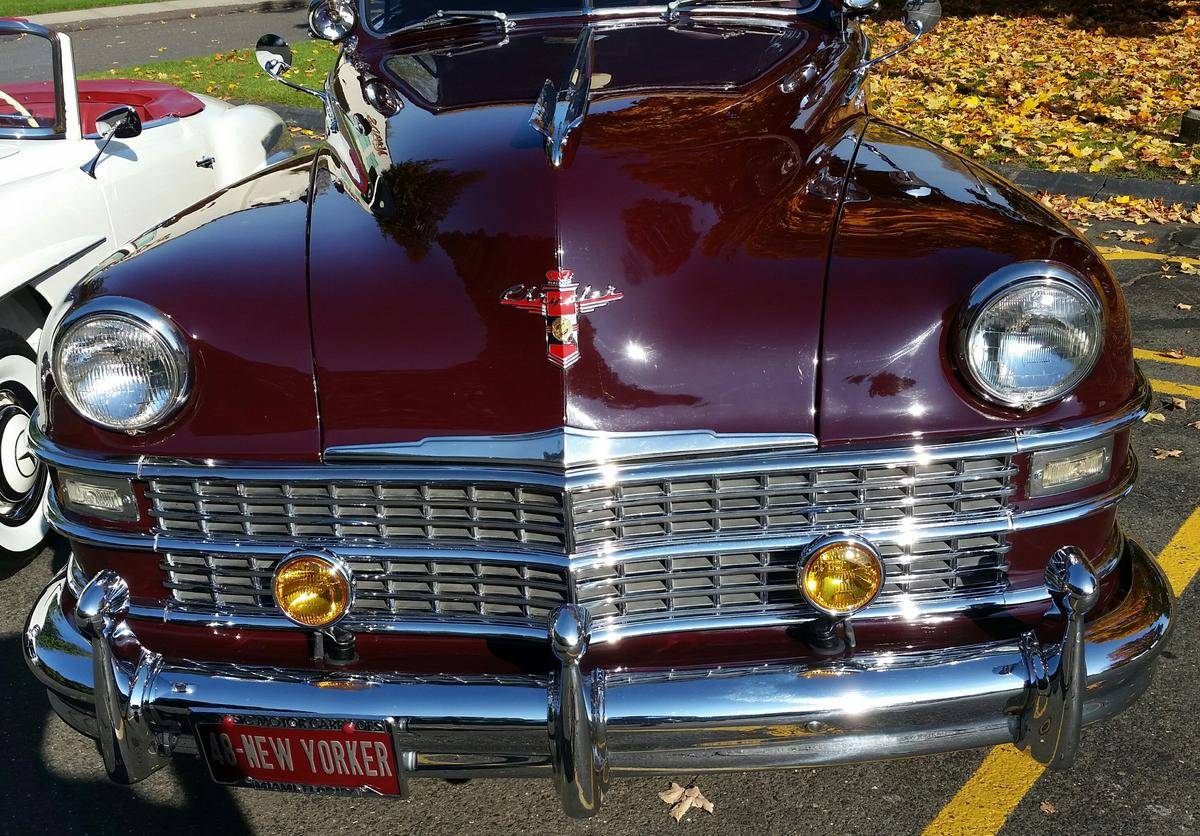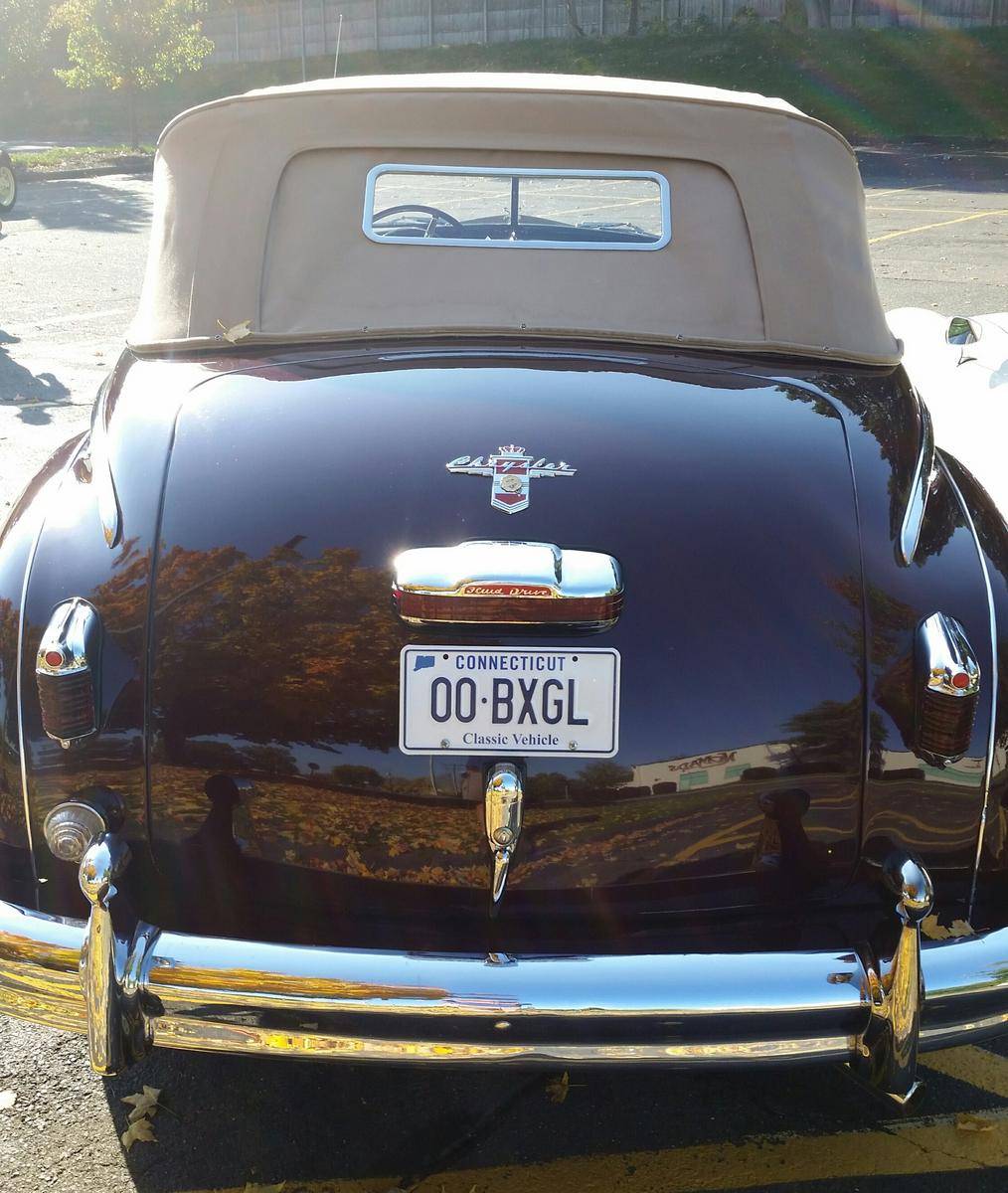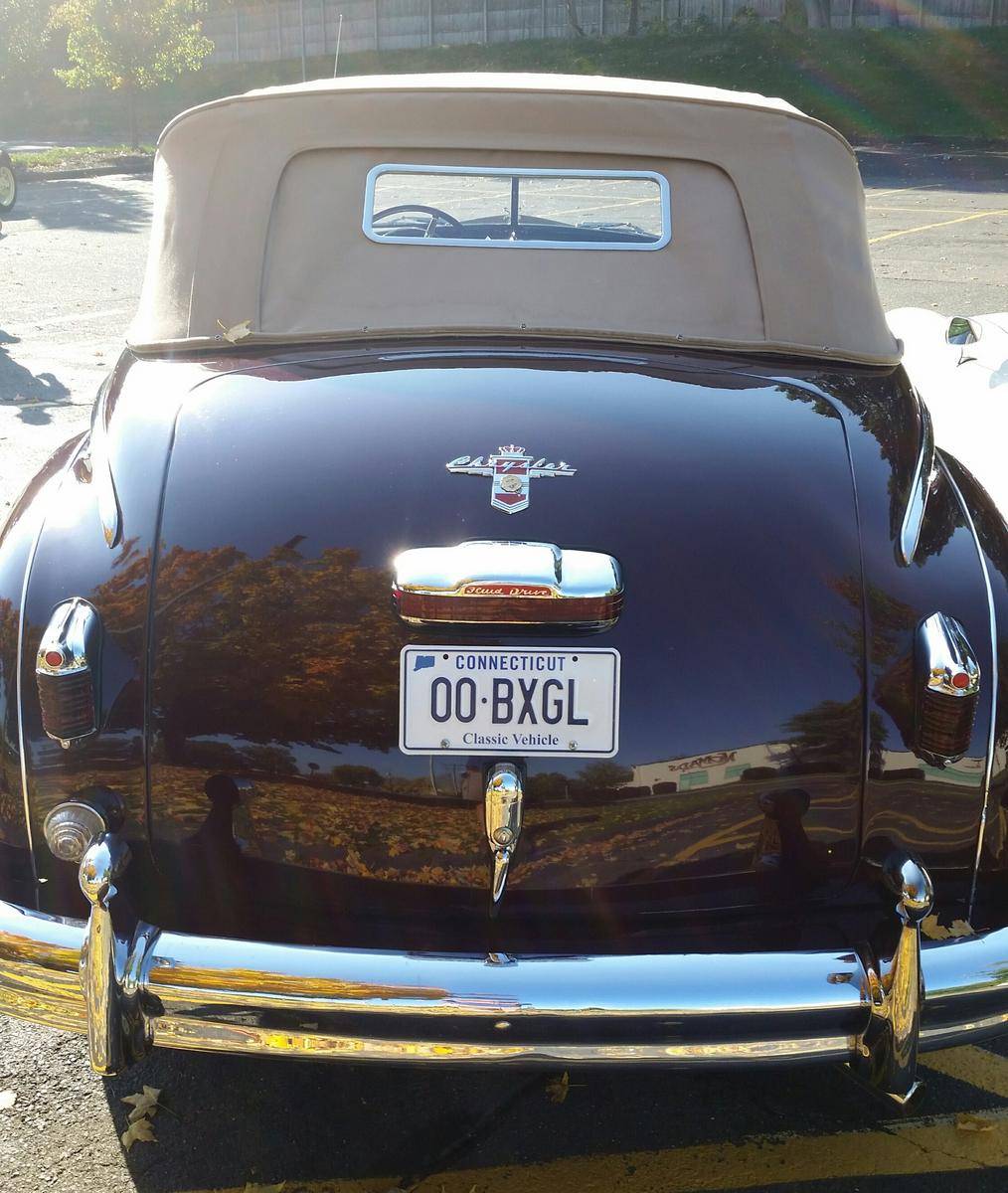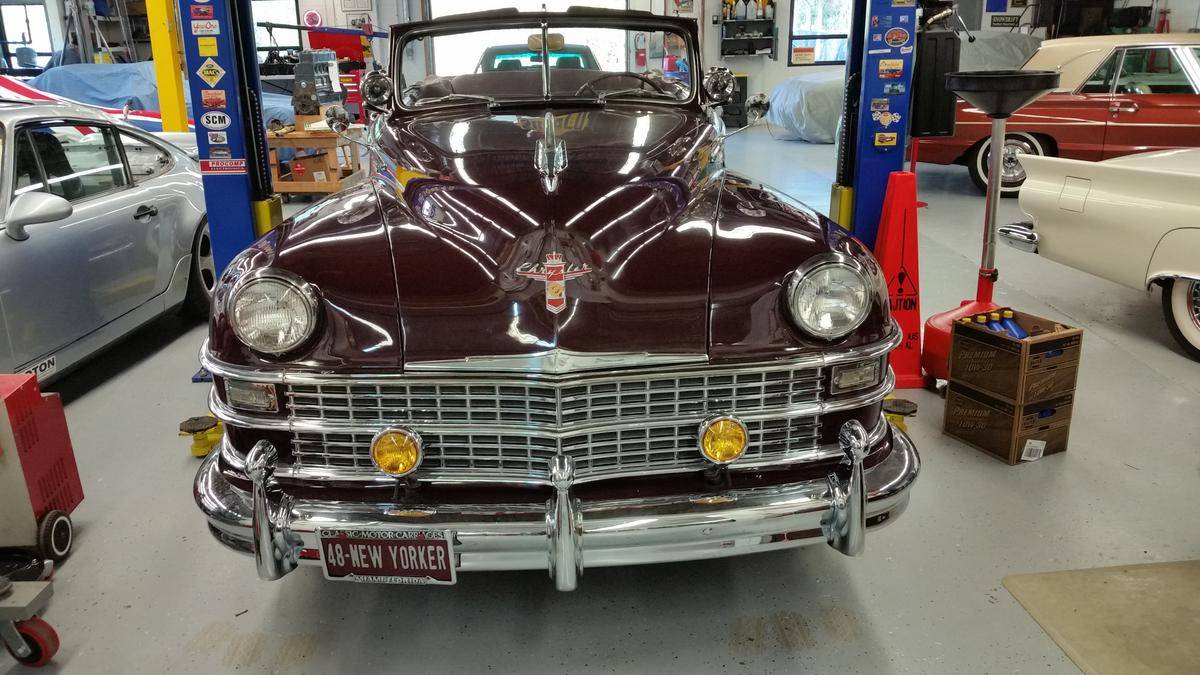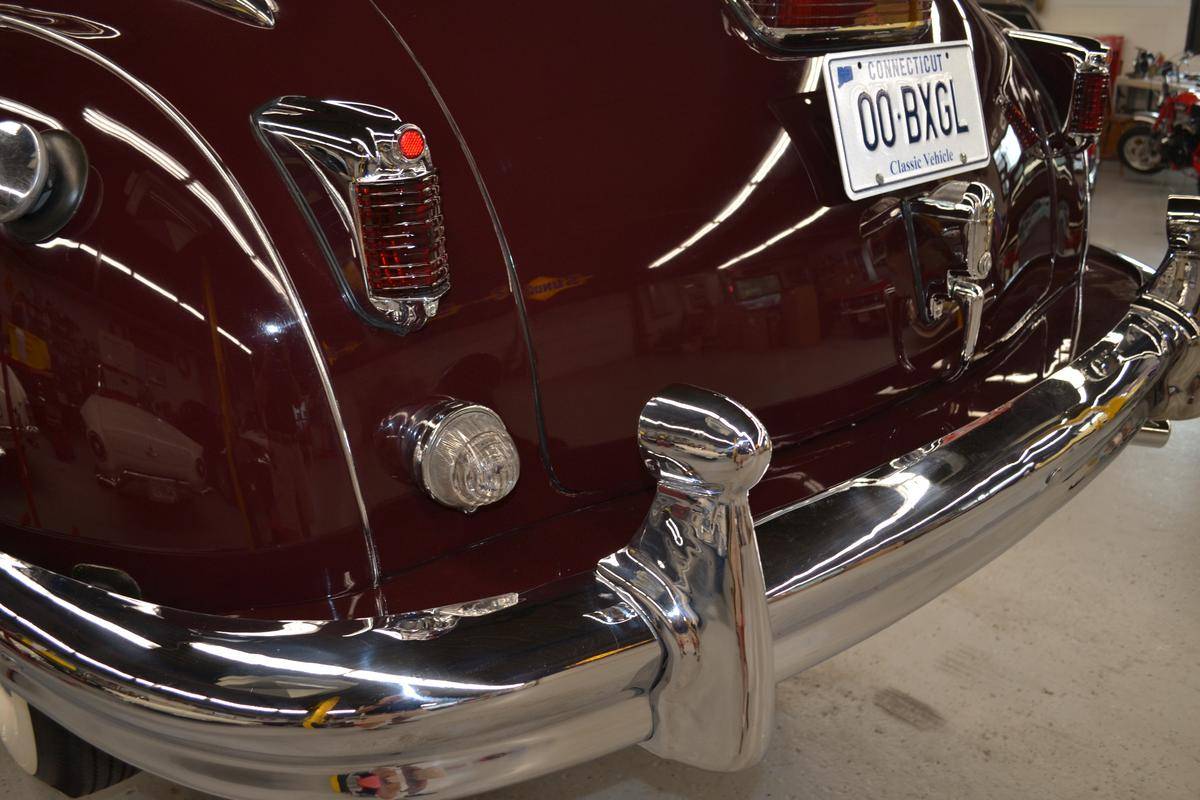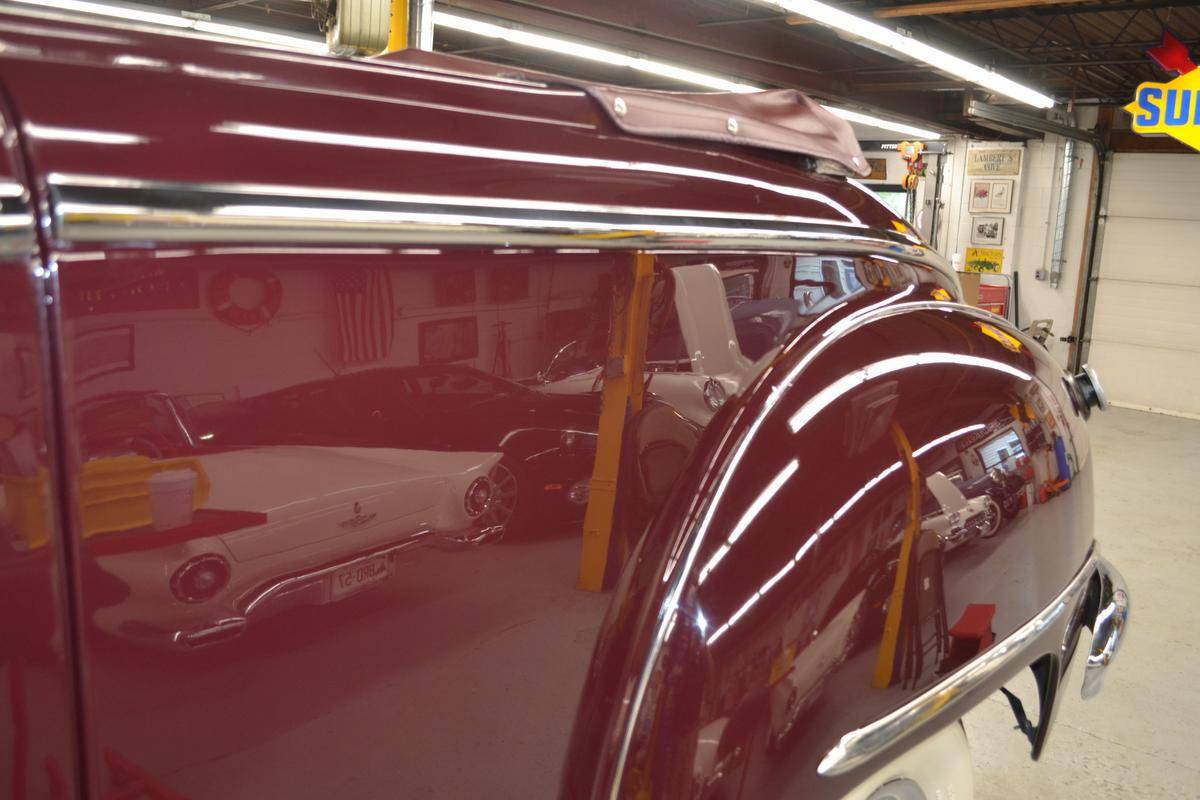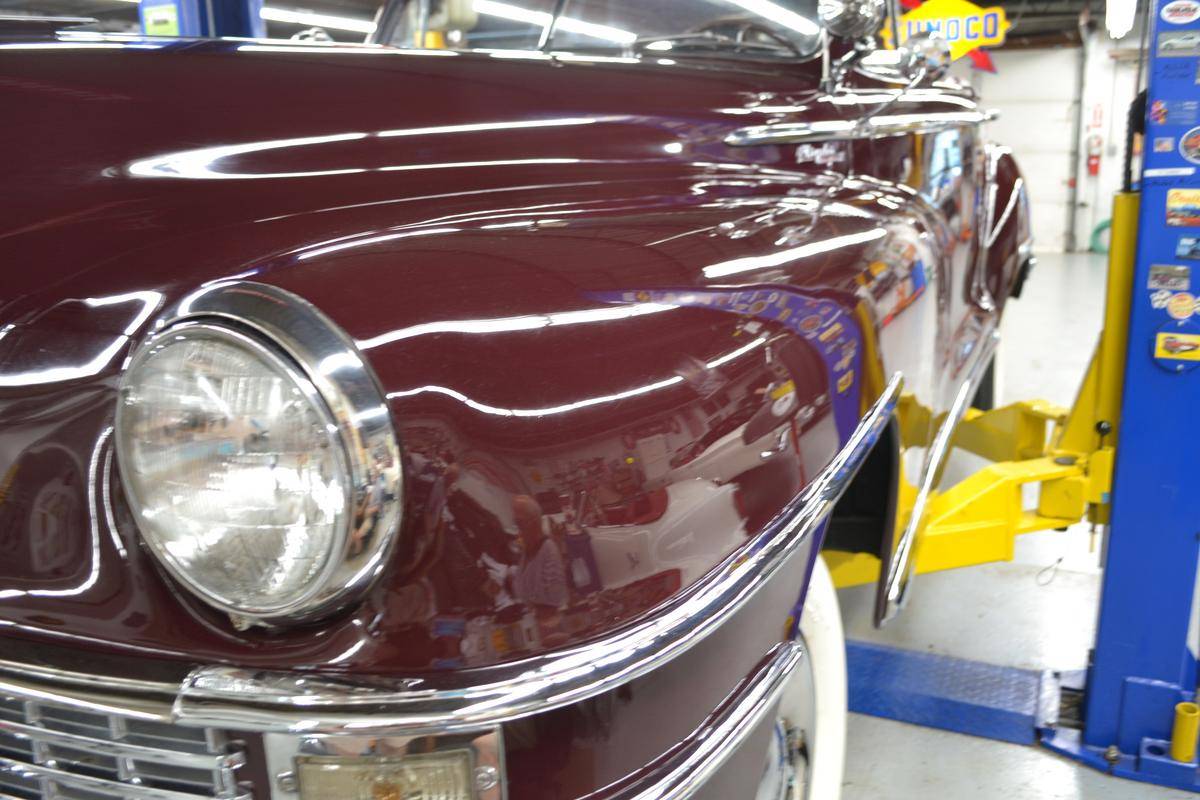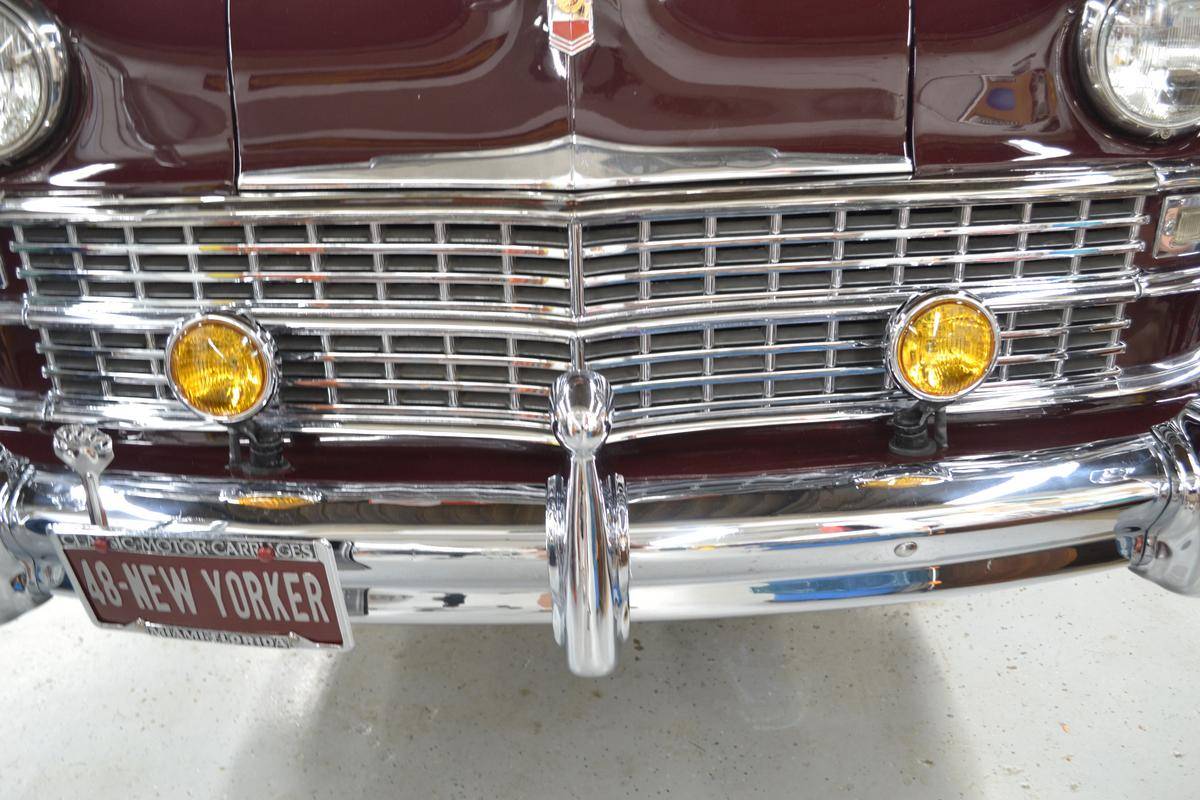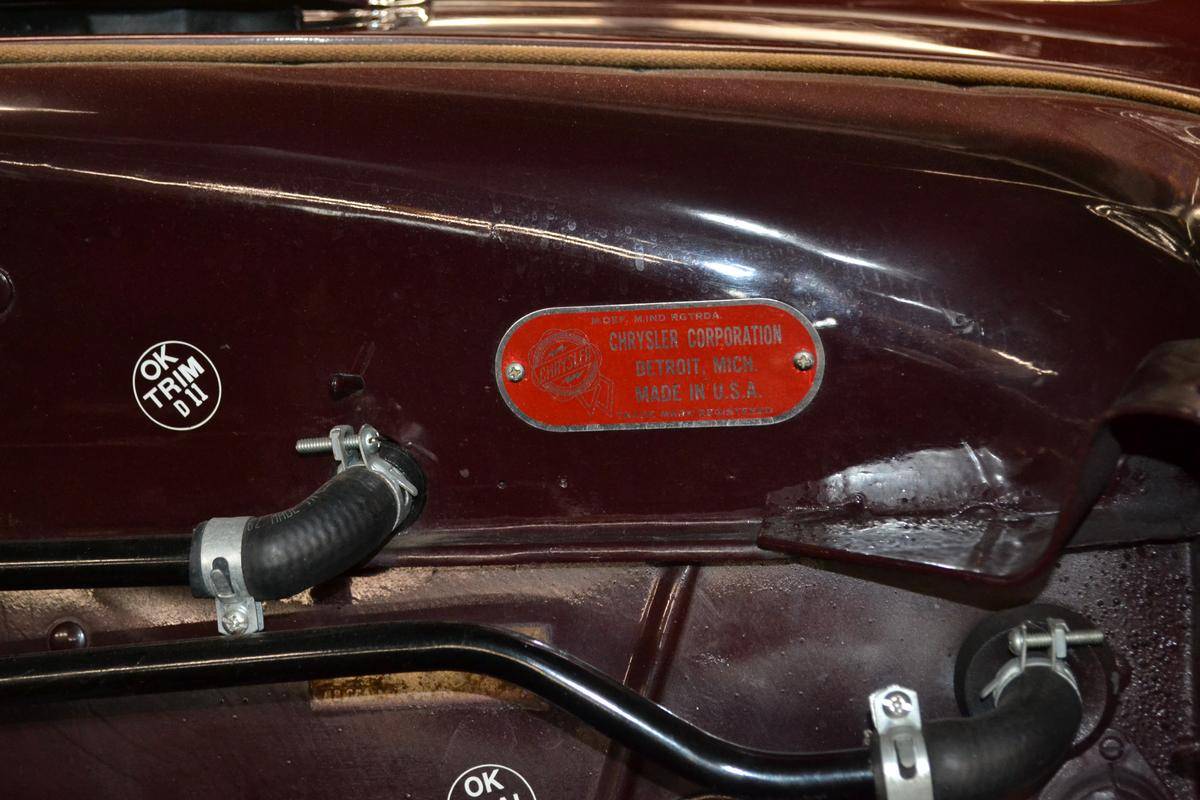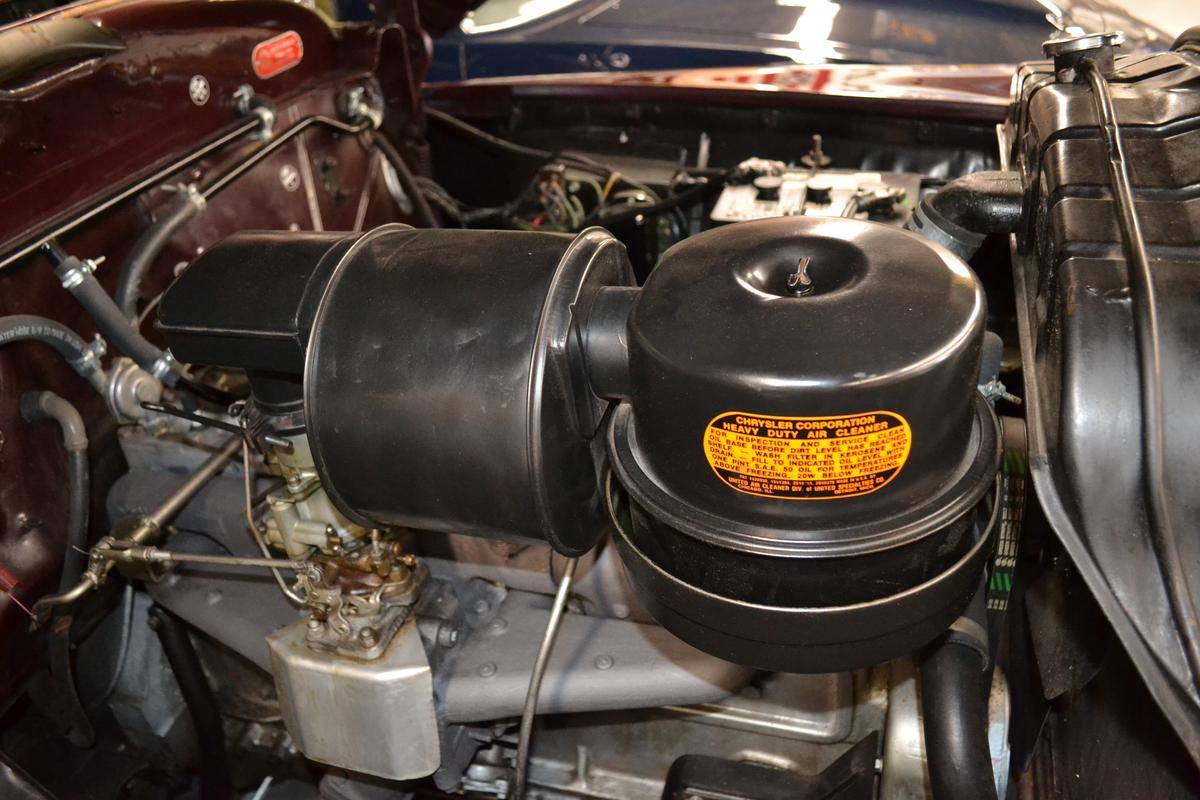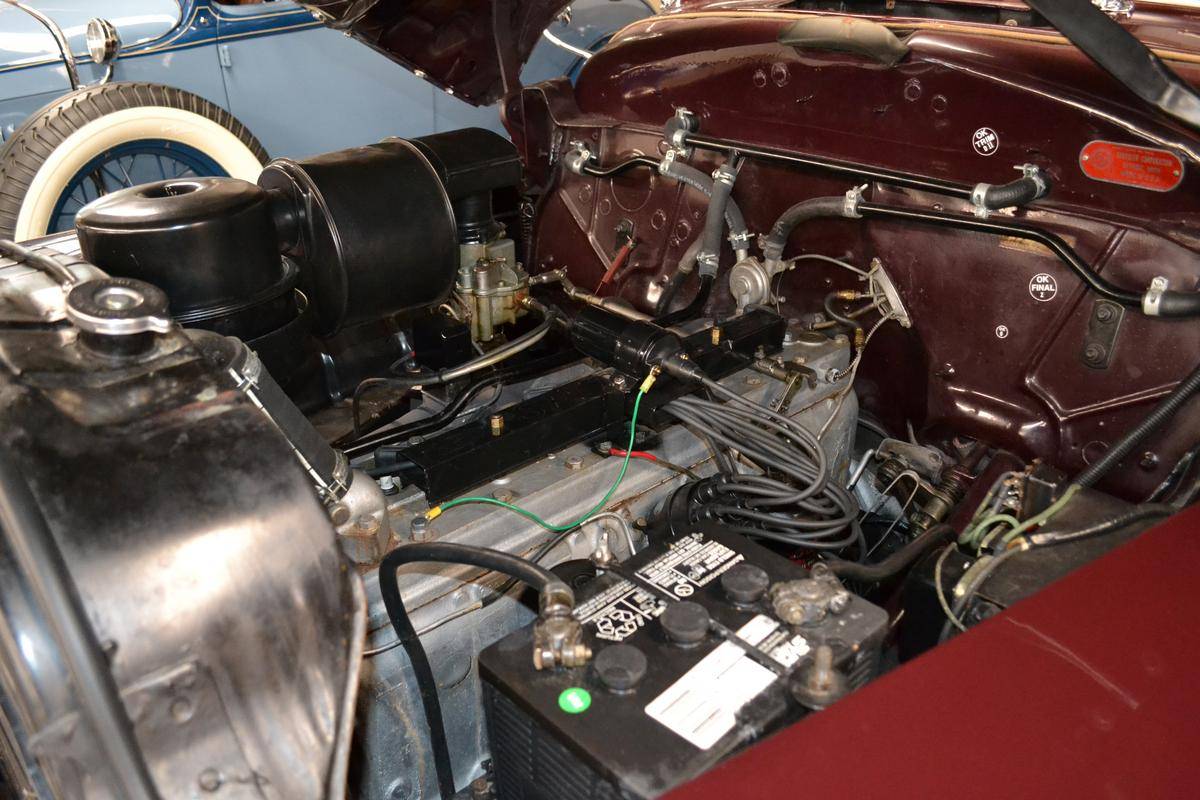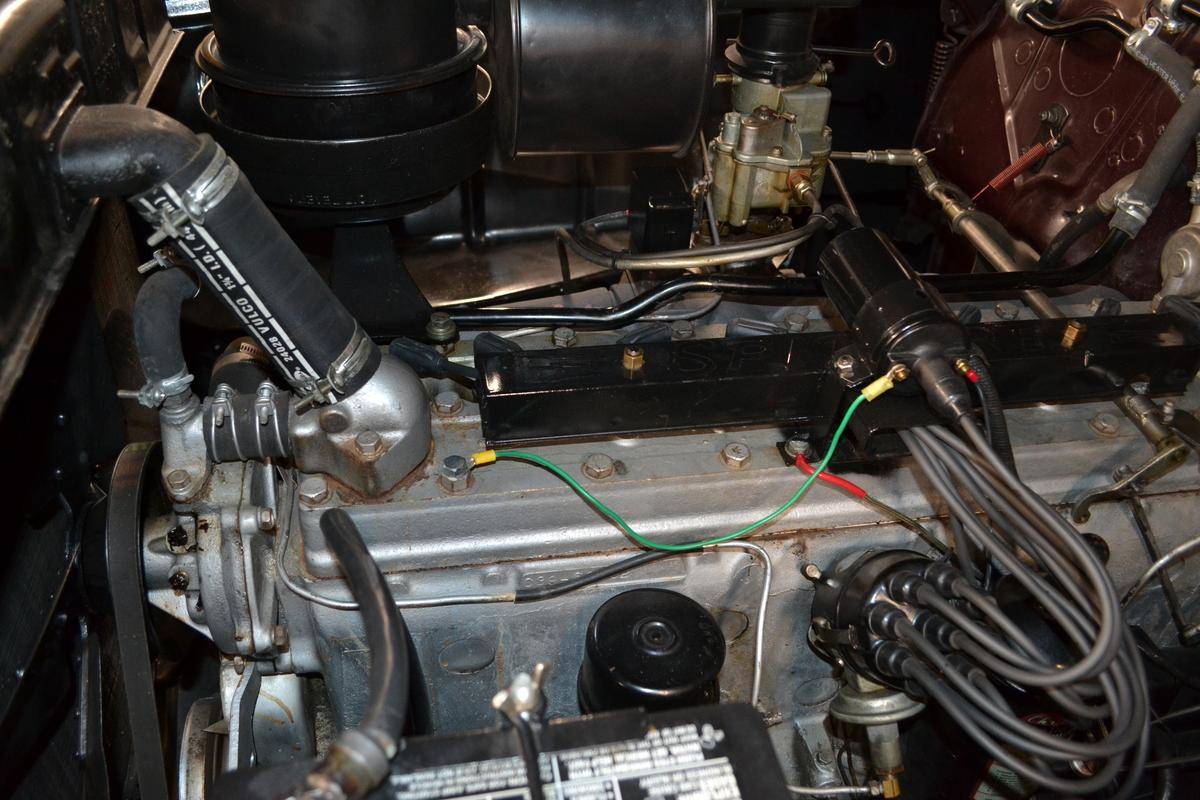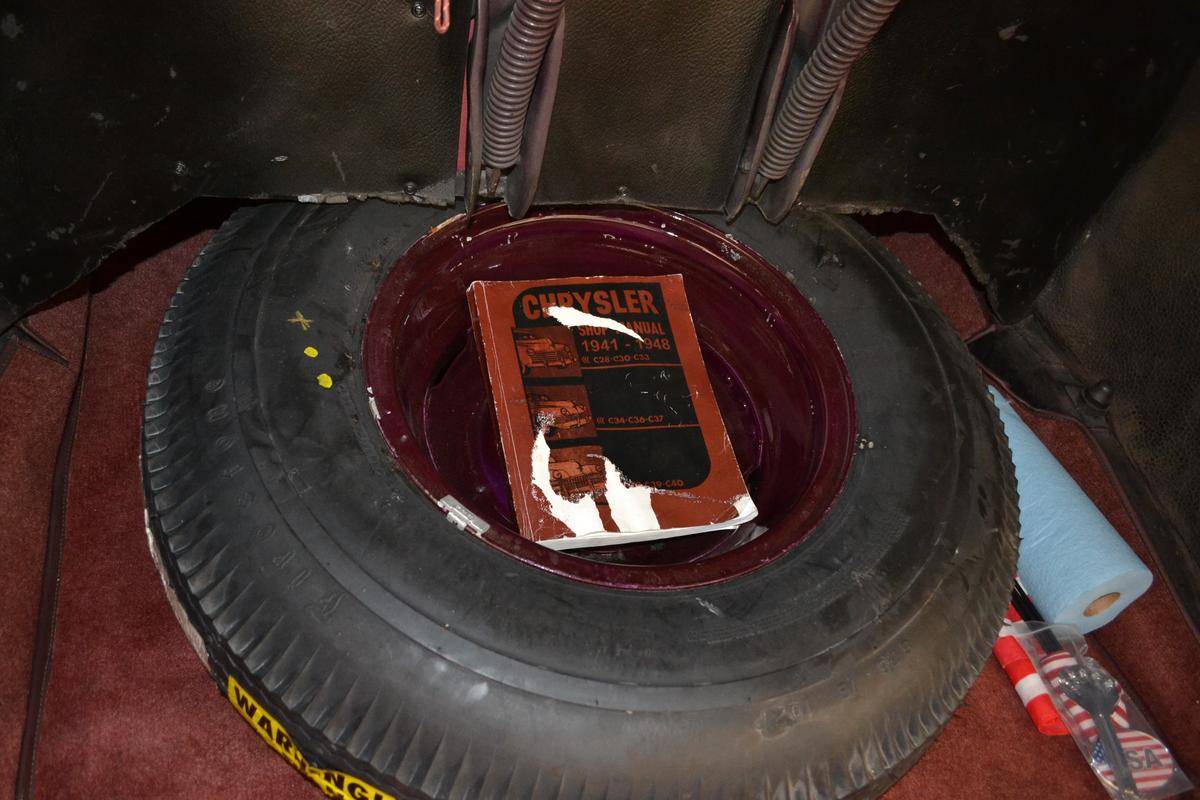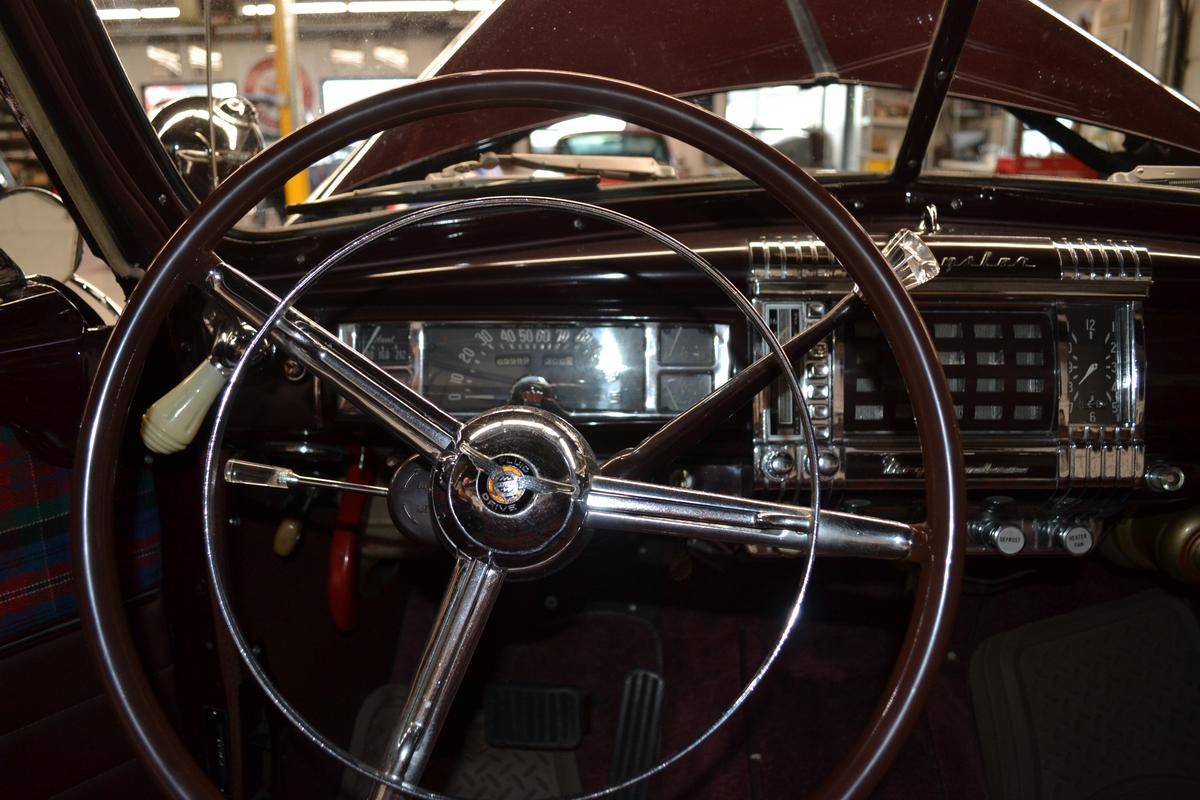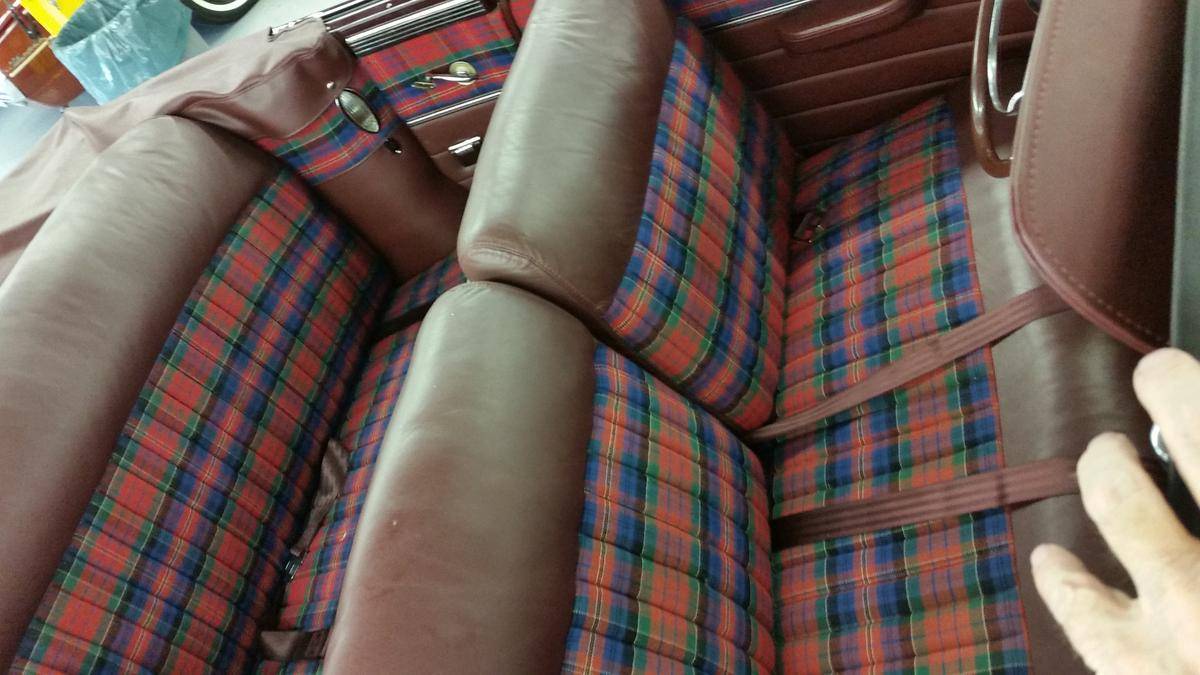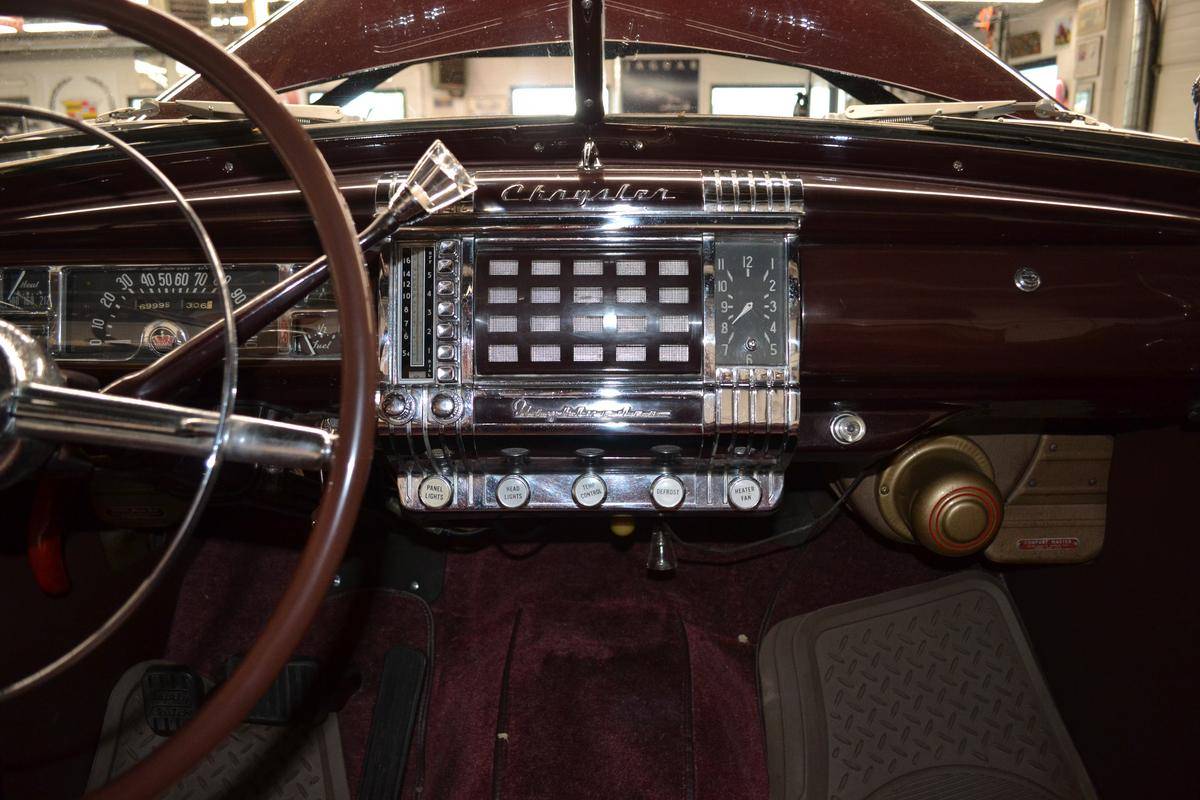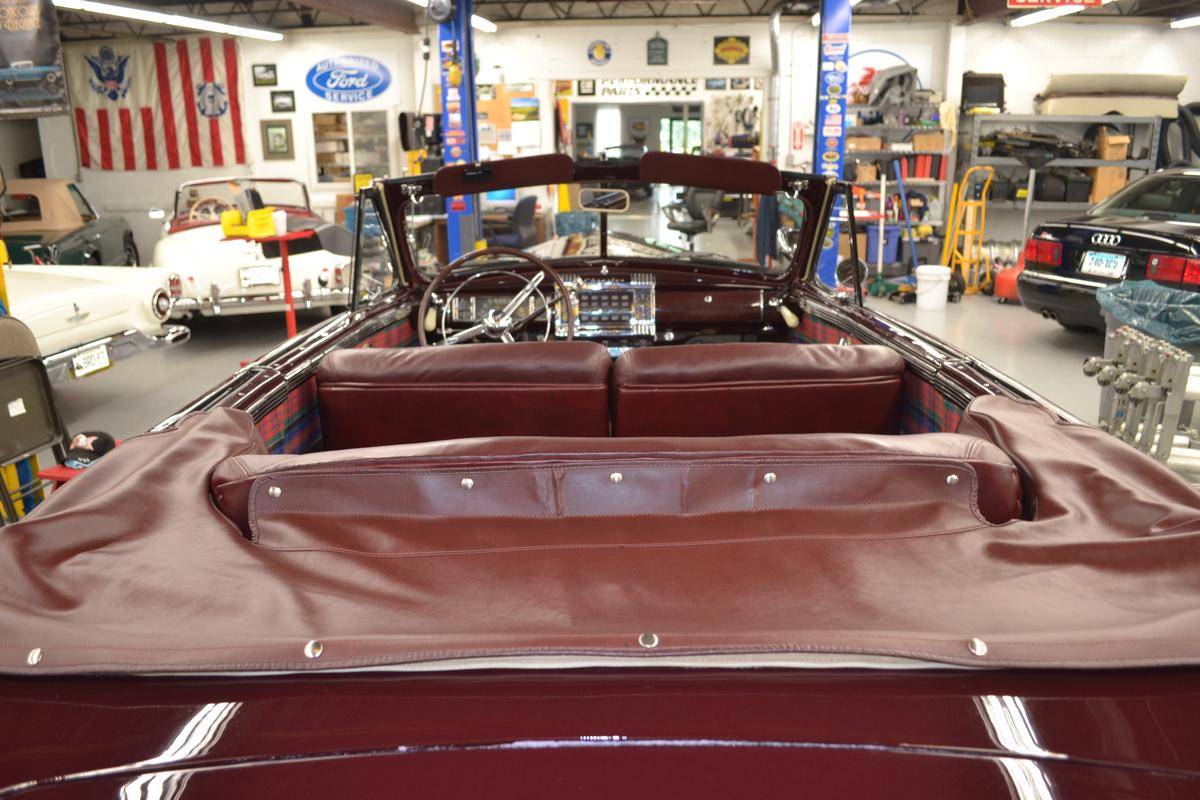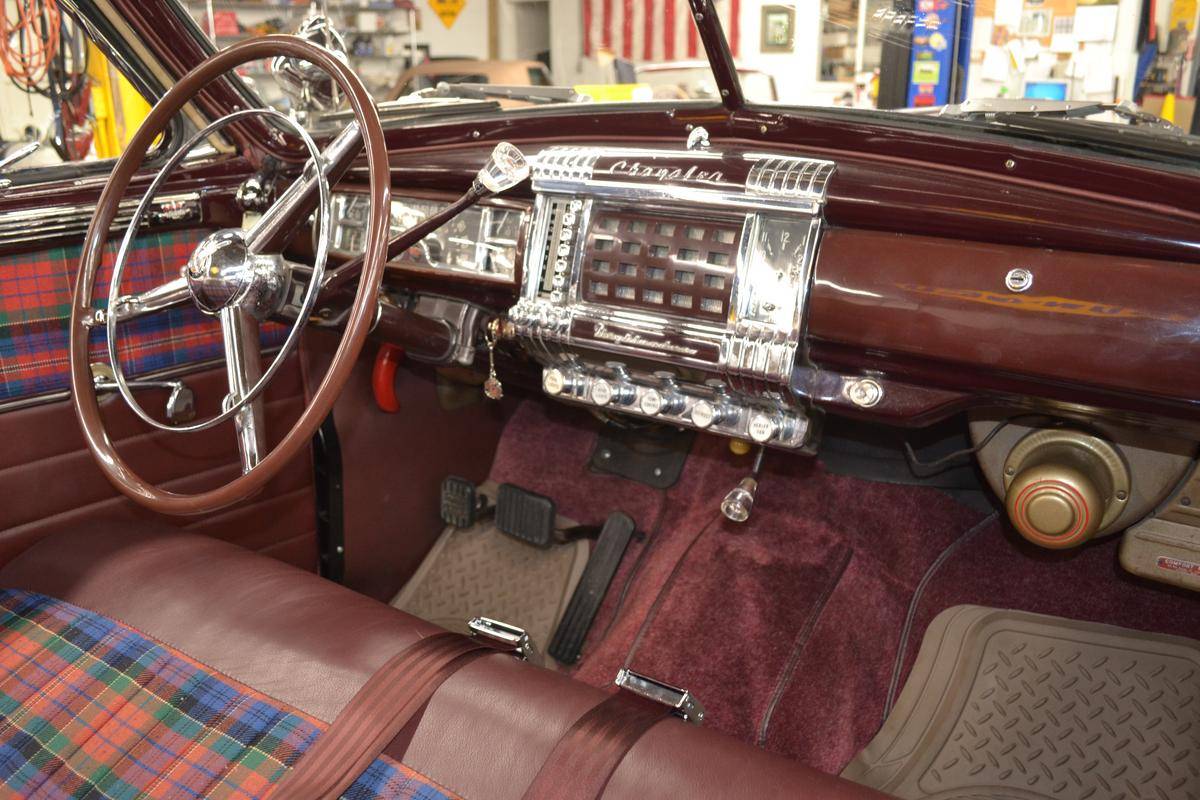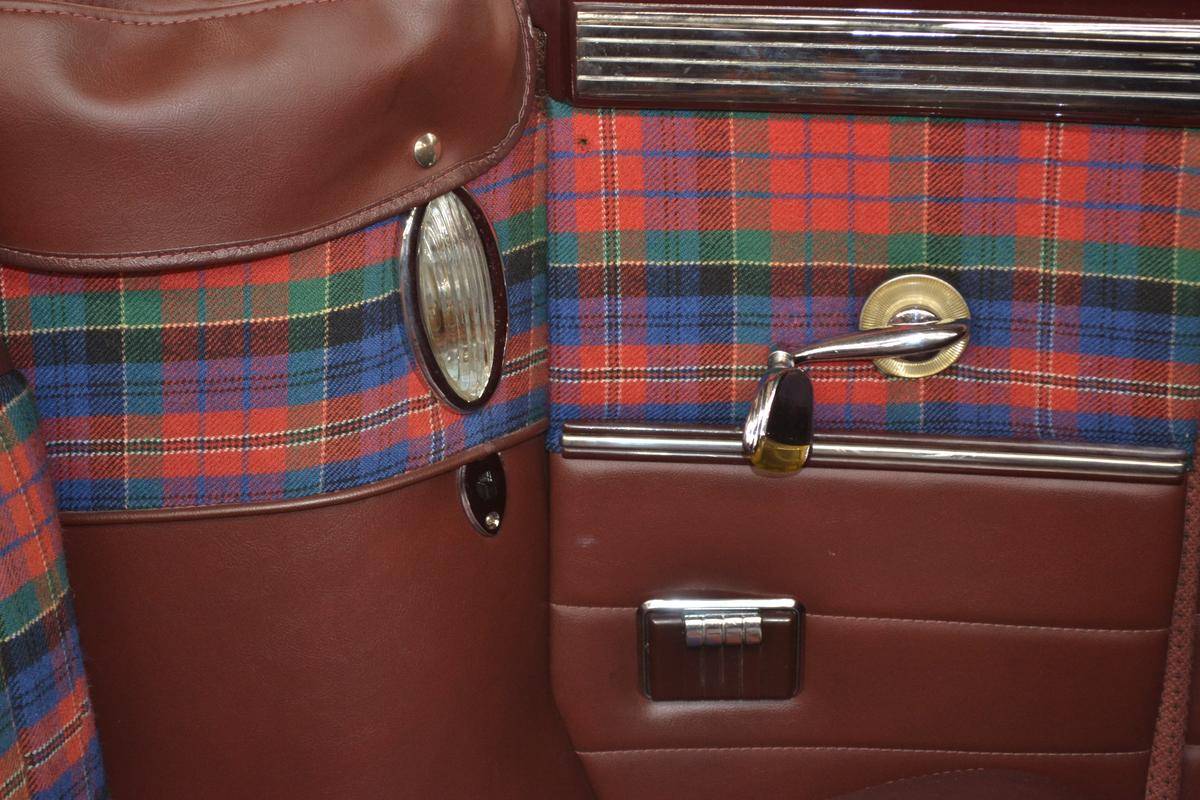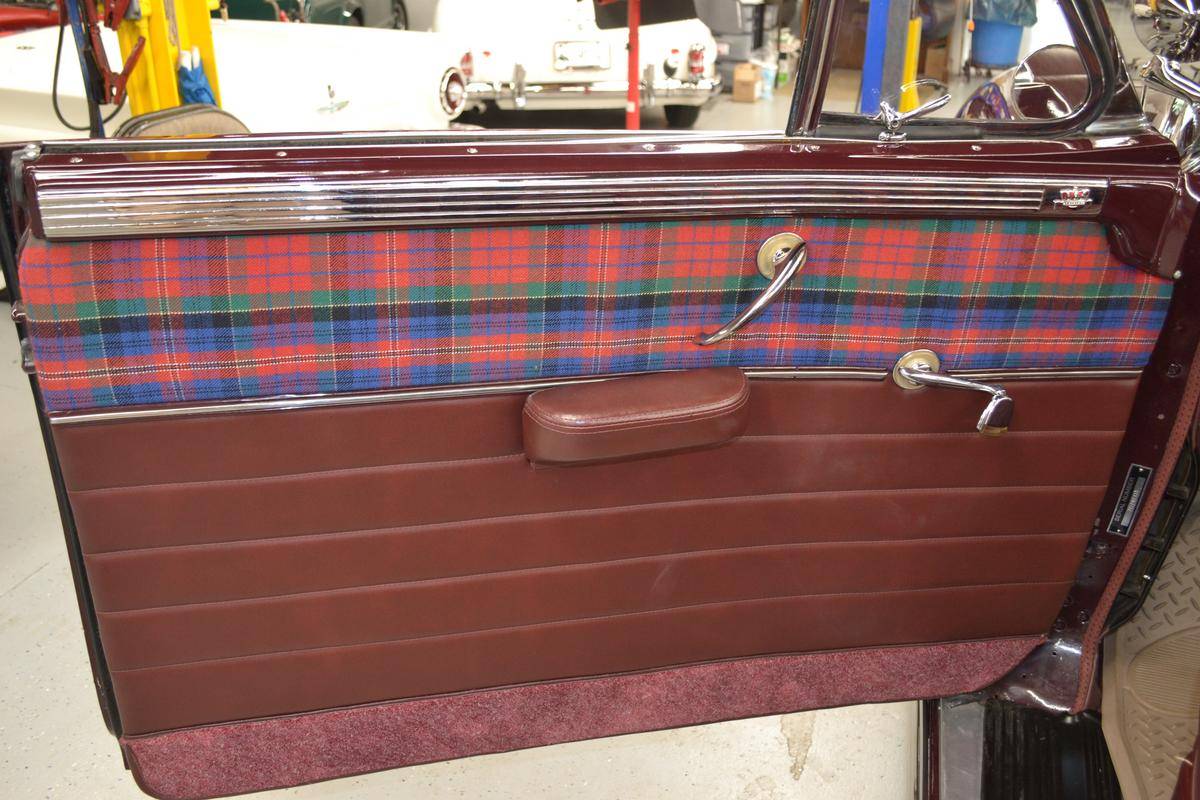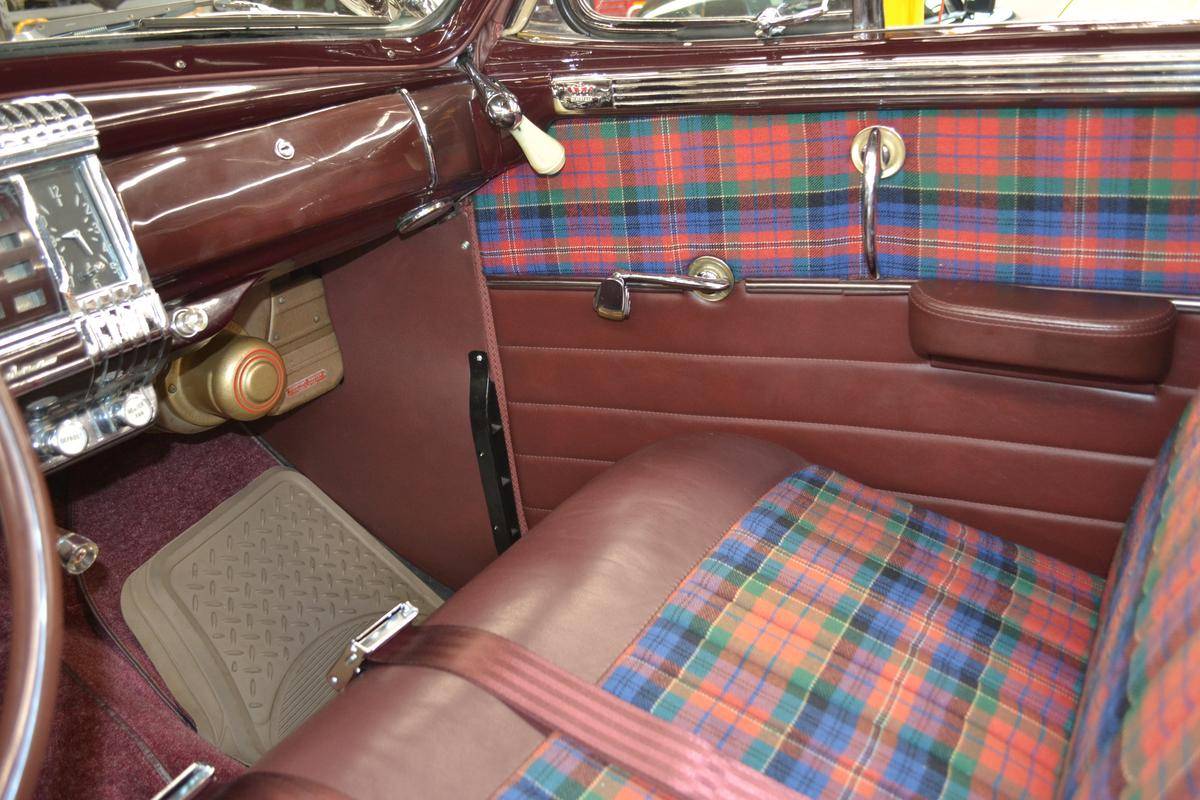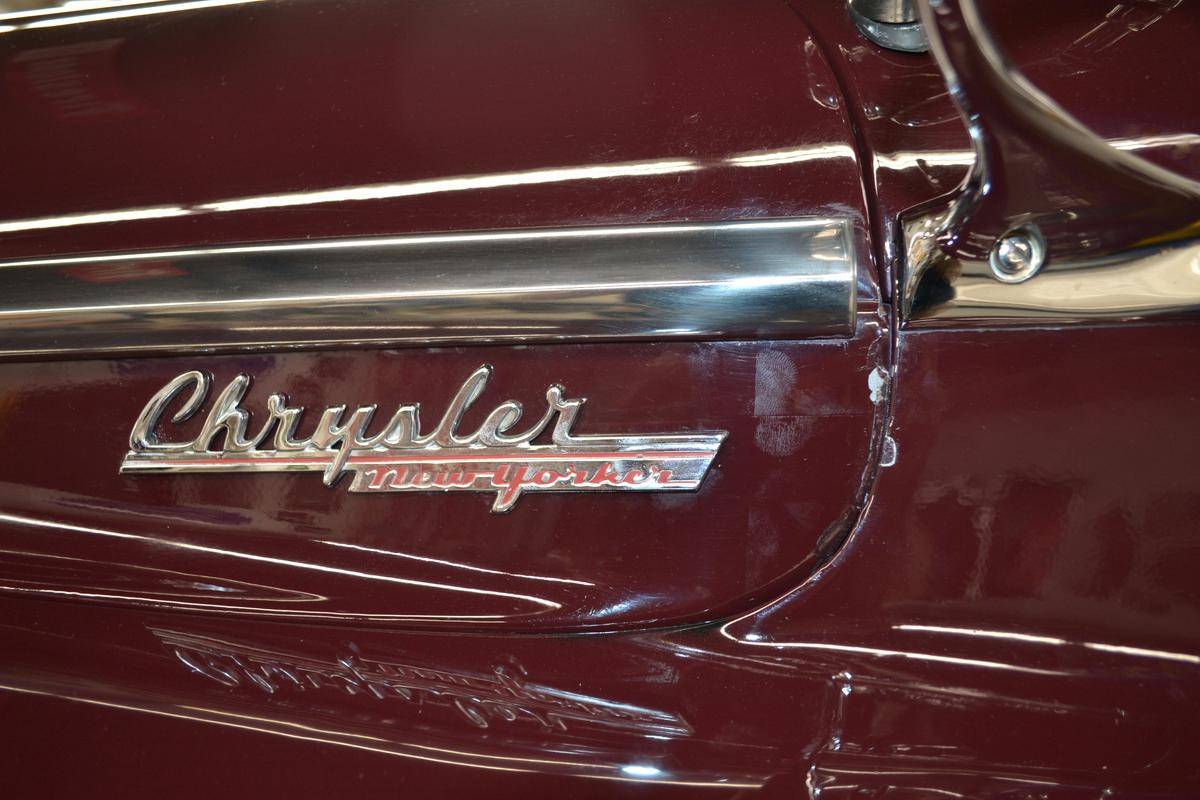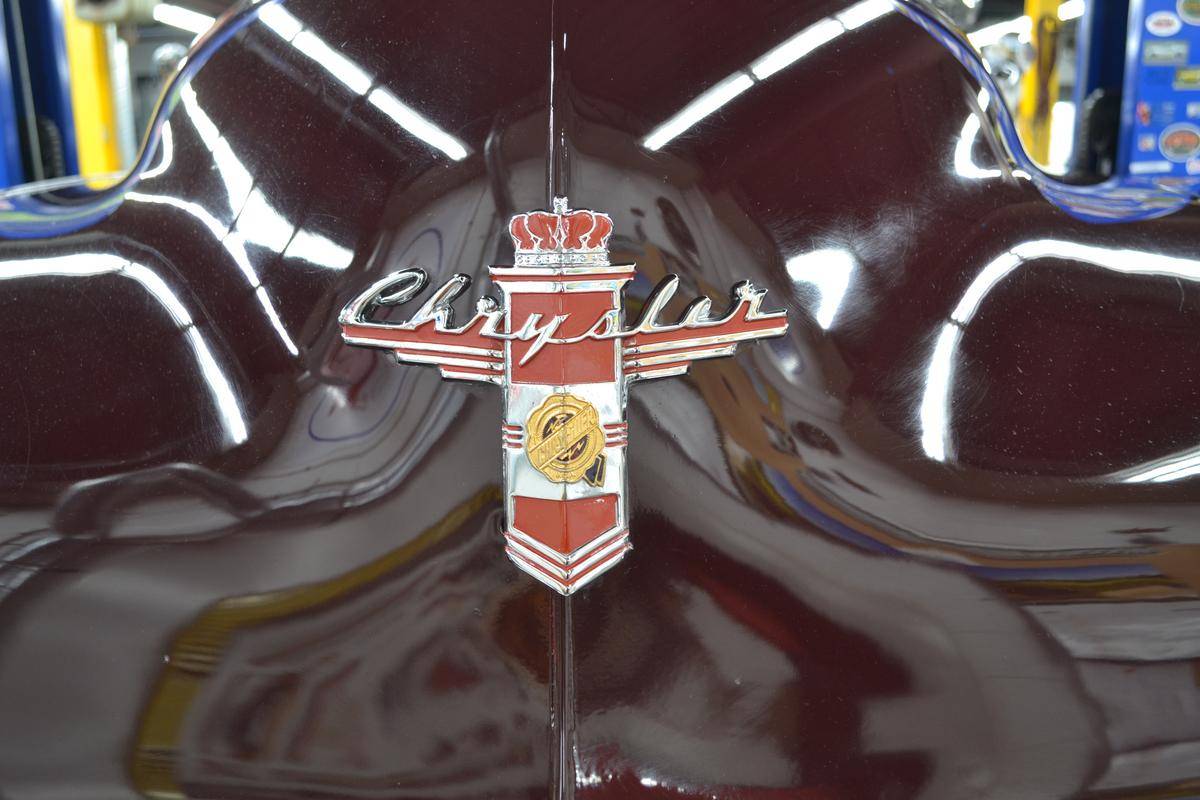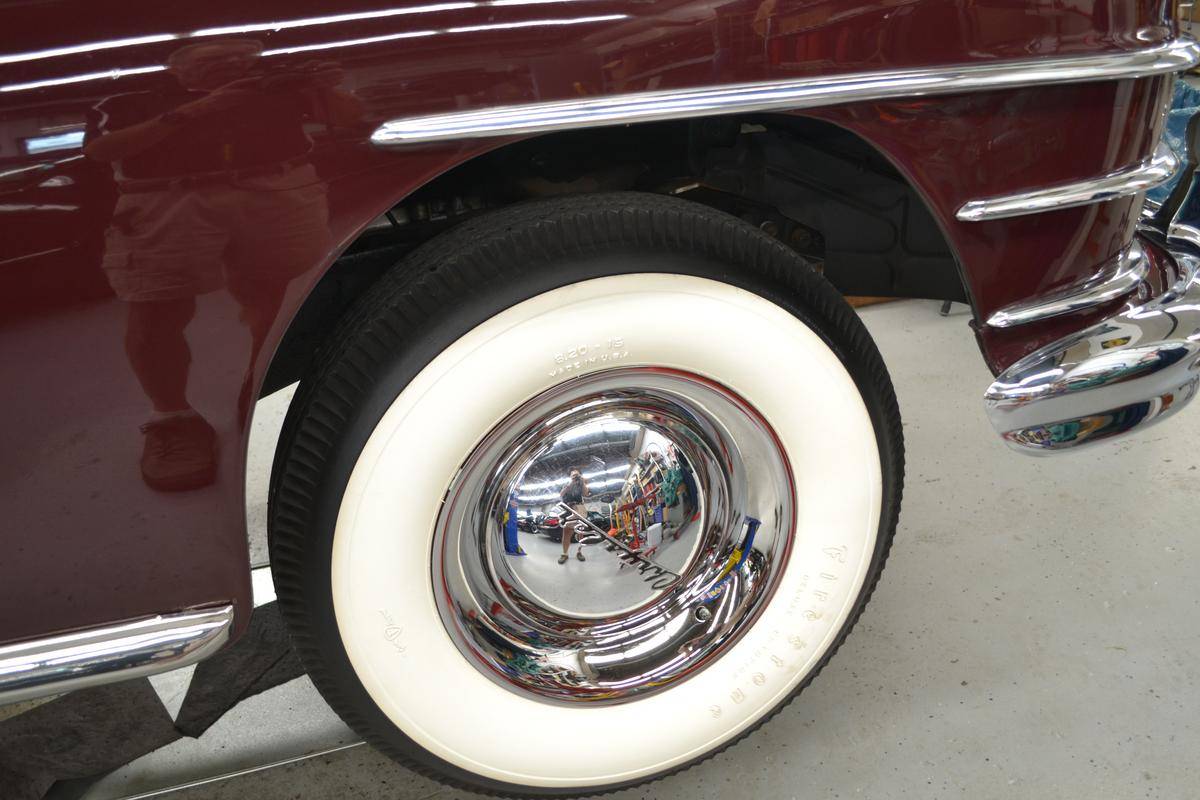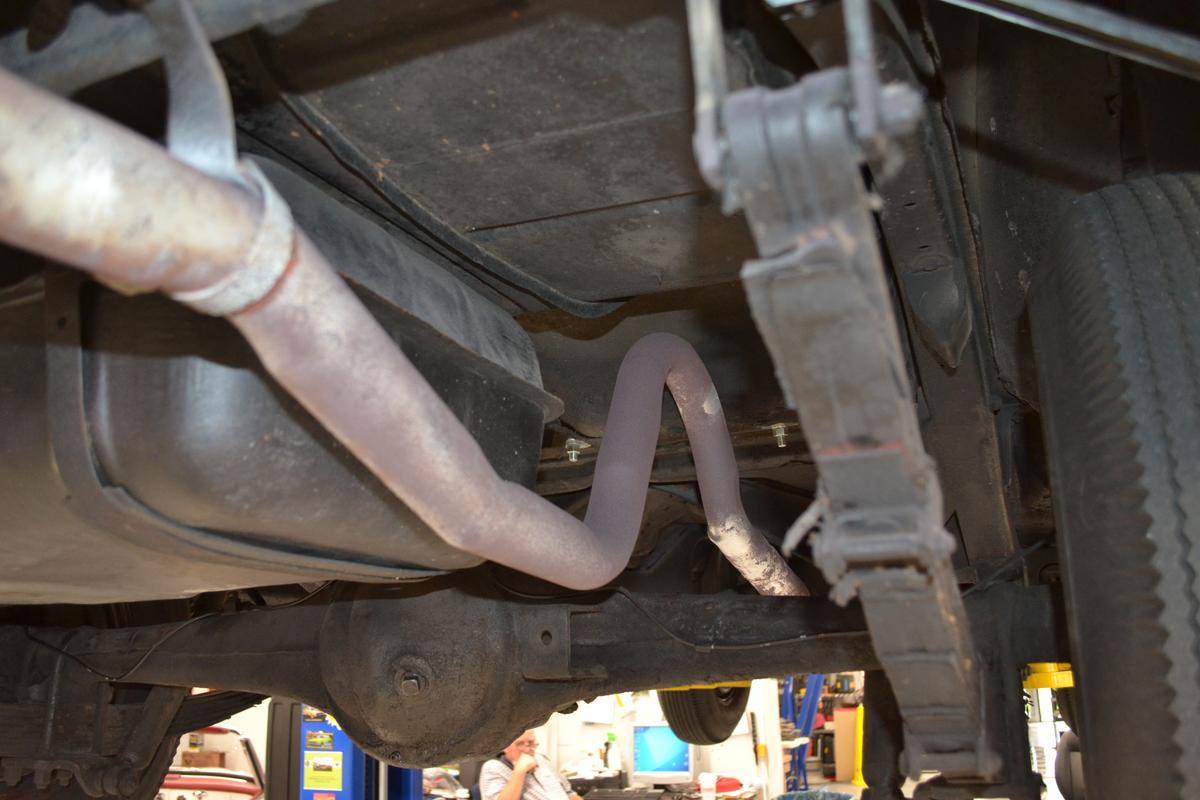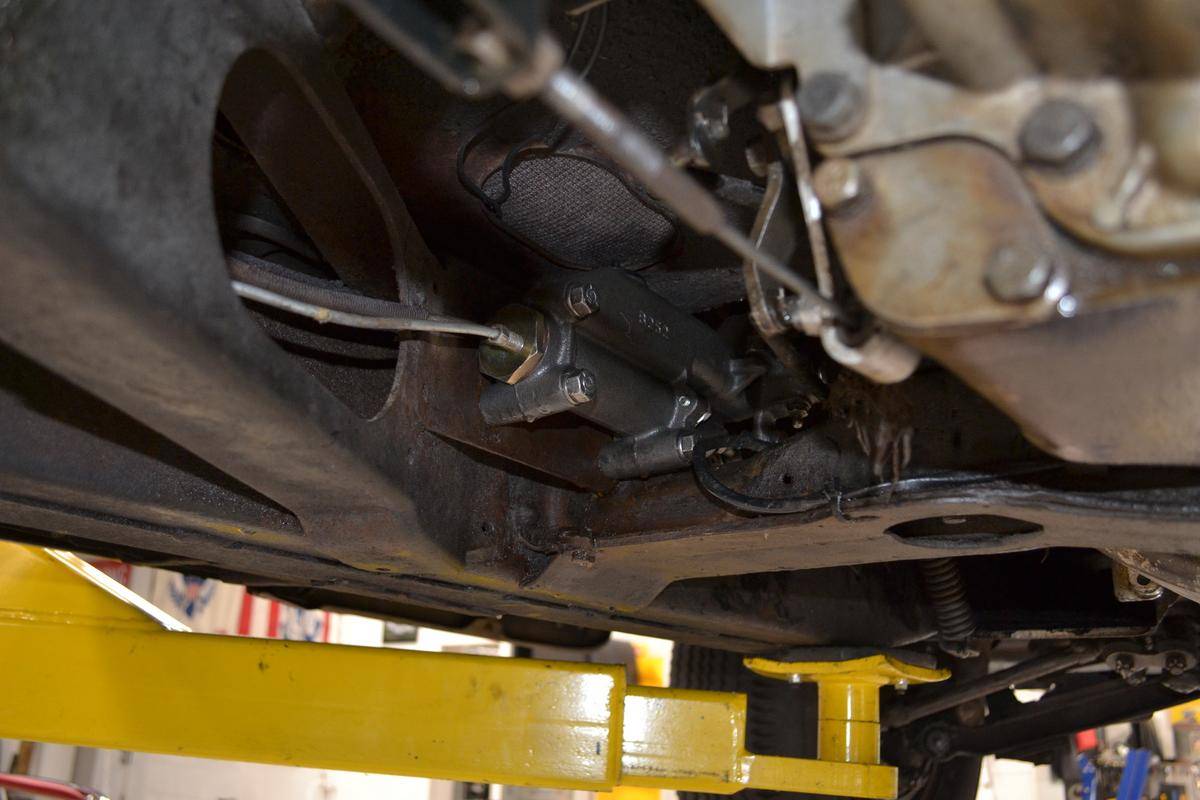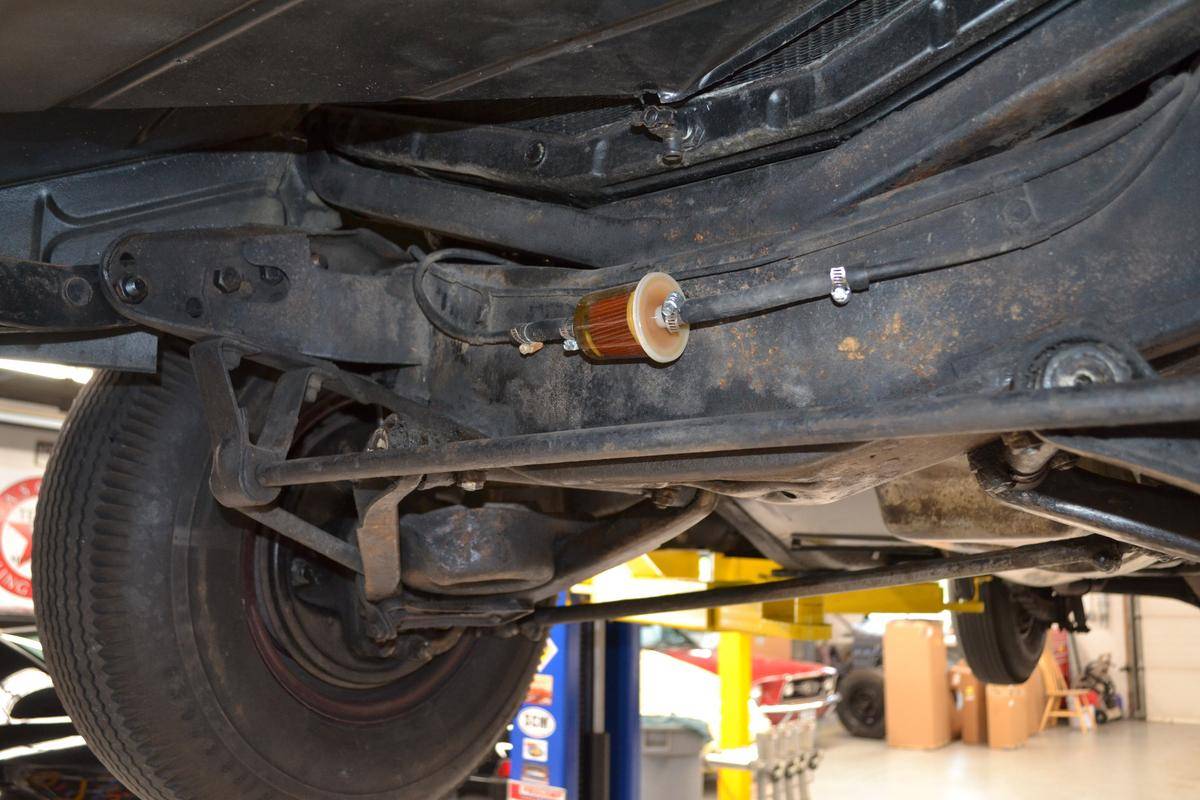 1948 Chrysler New Yorker Convertible
South Windsor, CT, 06074
Features:
VIN #: 7074903
Engine: 8 cyl.
Transmission: Auto
Condition: Excellent
Exterior: Maroon
Interior: Plaid Highlander
Description:
1948 Chrysler New Yorker Convertible, 323.5 ci Straight Eight, 4 Speed Semi Automatic Fluid Drive Transmission. This is an older restoration with Highlander Interior, Power Convertible Top, No Rust.
The New Yorker was considered Chrysler's flagship in the pos-war era. This older restoration runs well, presents nicely, and features a plaid Highlander Interior. Options include fog lights and dual spot lights, and the wide white walls were replaced recently. There are service records for the past five years. There is a new spare tire in the trunk.
The older resteration did not include all new wiring however, a complete new set of wiring harneses (approx. $1,800) come with the car but have not been installed.
The Highlander Interior features leather seats with plaid inserts and aftermarket seat belts. The art deco inspired dashboard has extensive chrome, with radio, heater, clock, and the optional dual spotlights. All gauges and accessories workbut the speedometer is erratic and the odometer has recently stopped. Also, the turn signal switch is ify but should be OK once the new wiring is installed.
The engine is equiped with a Sisson Automatic Choke and an electronic ignition to improve reliability. It is equiped with an indipendant suspension and a solid axle at the rear. A new master cylindar and all new wheel cylindars were recently installed.