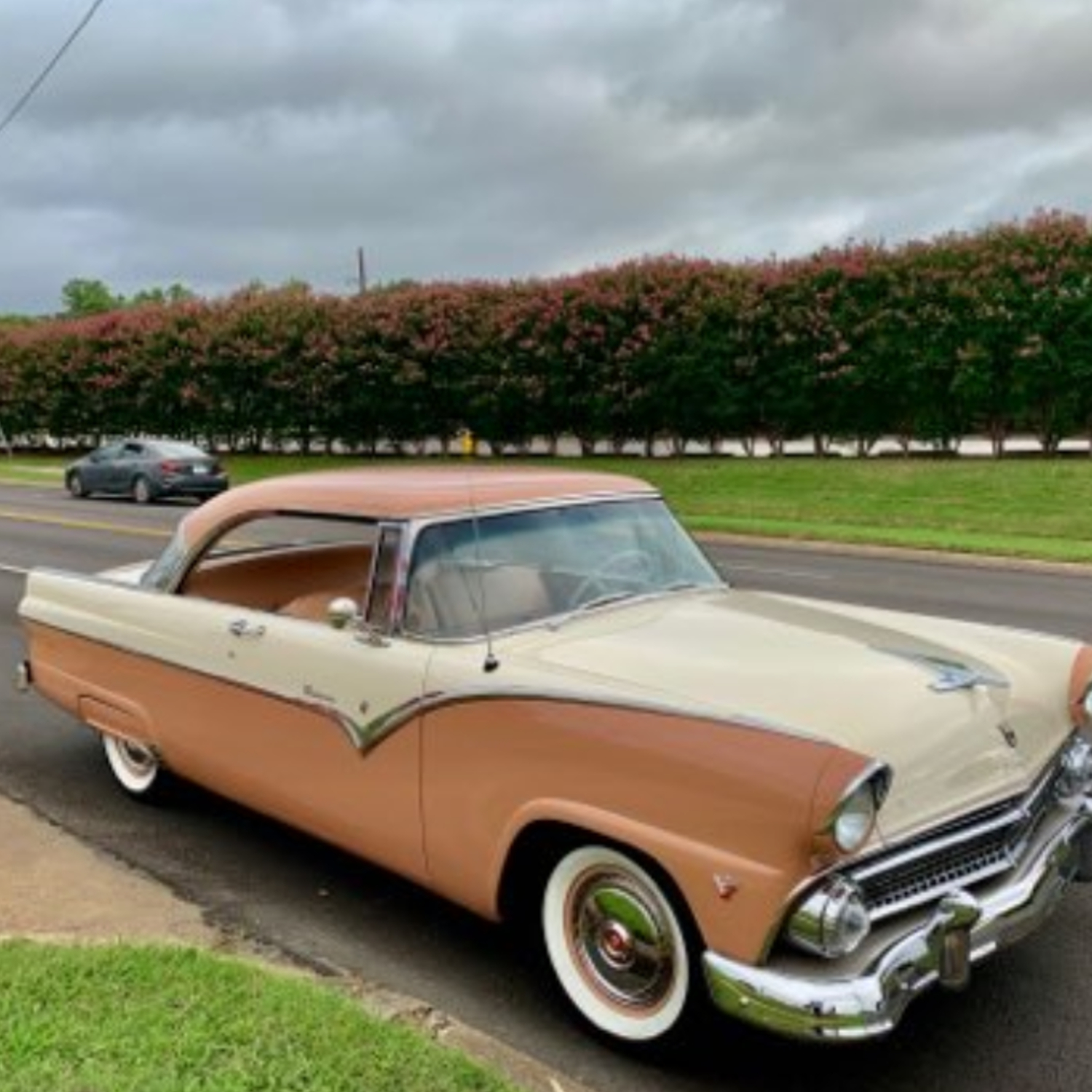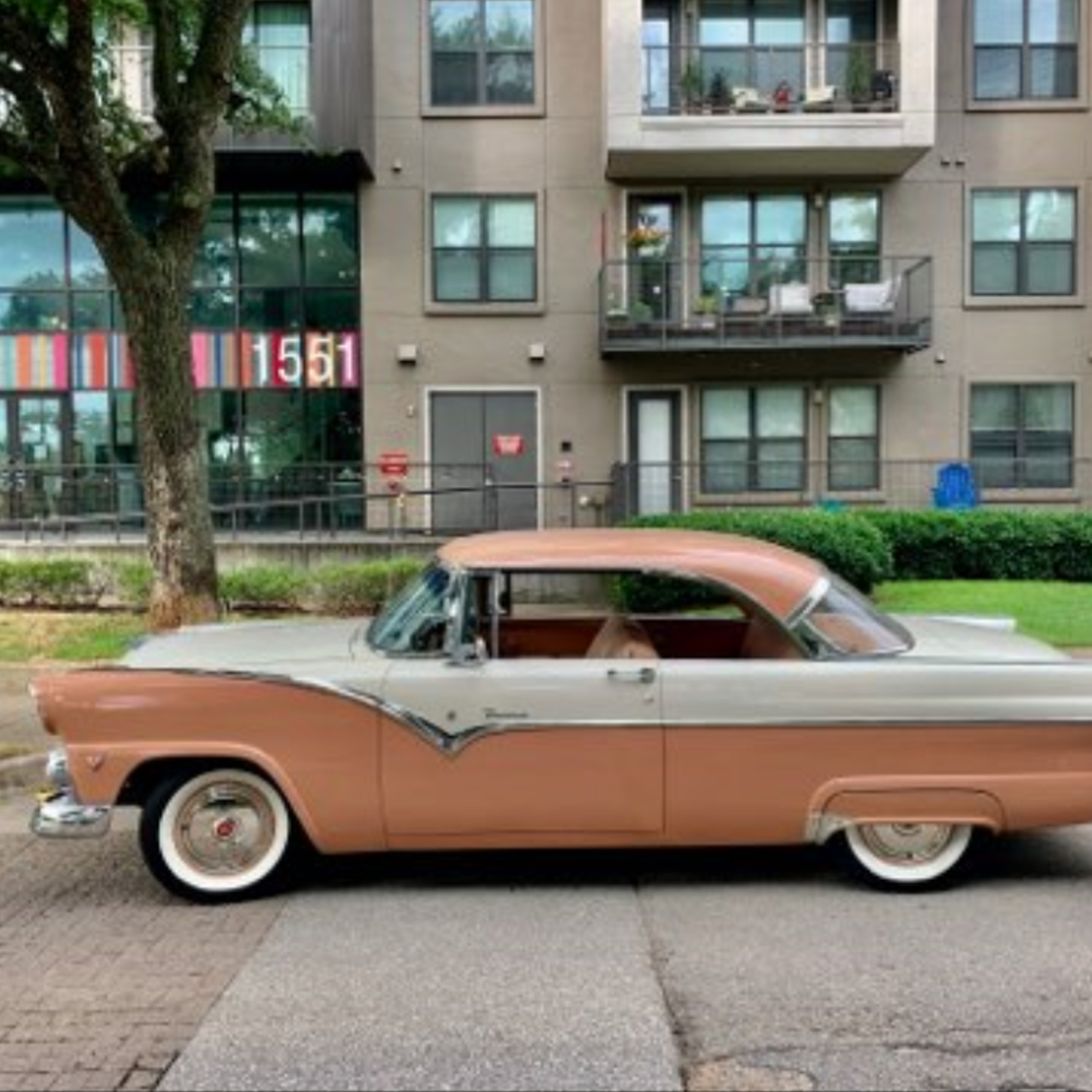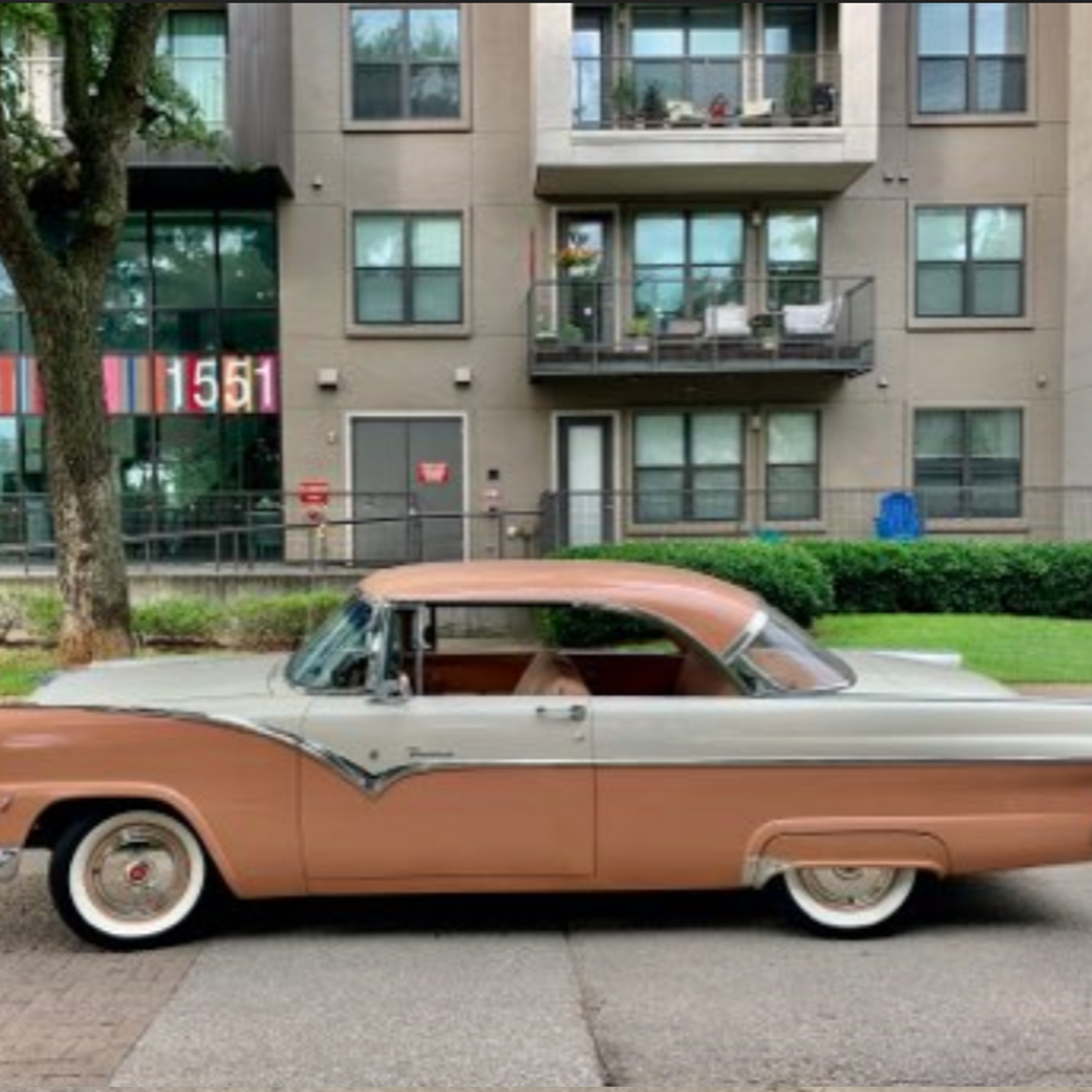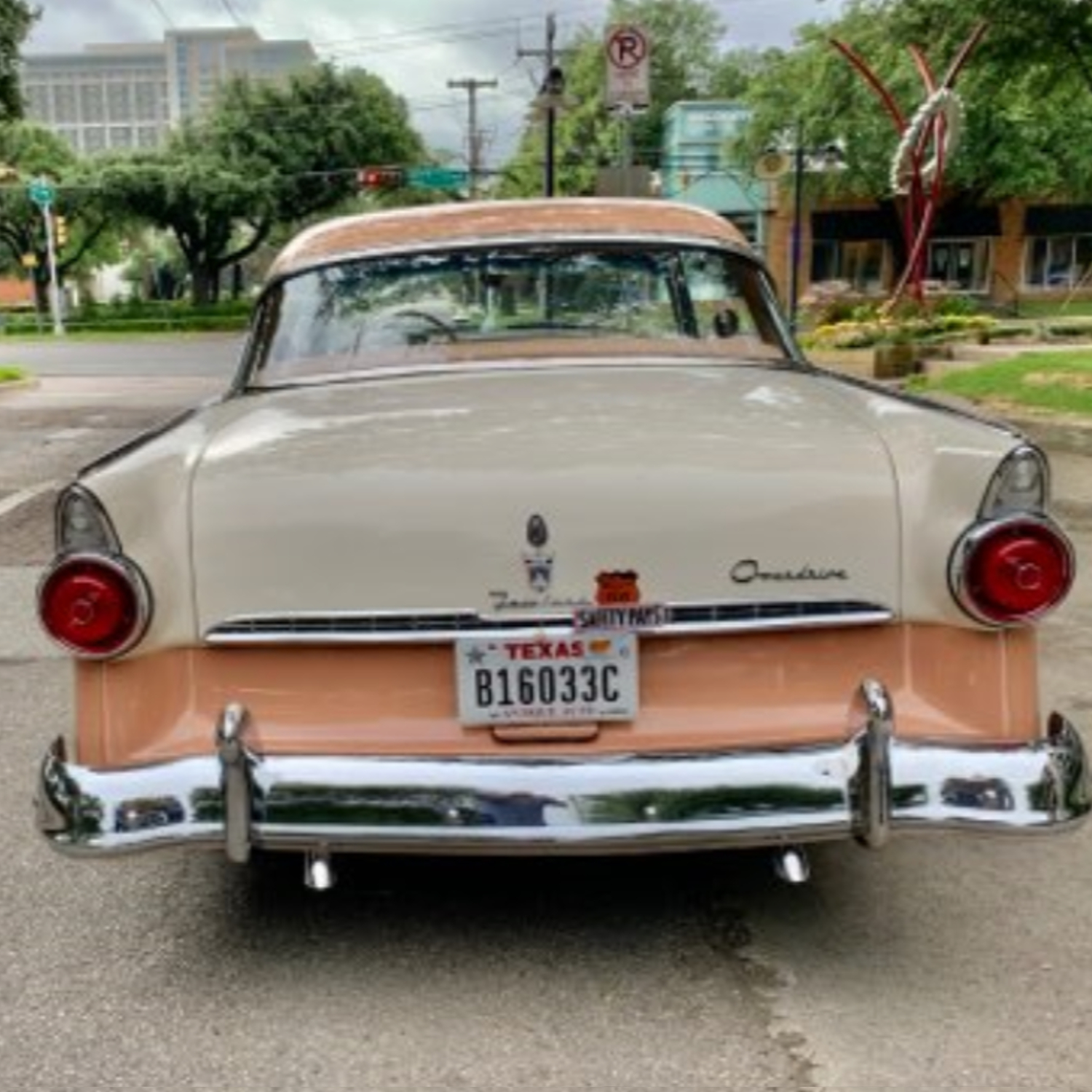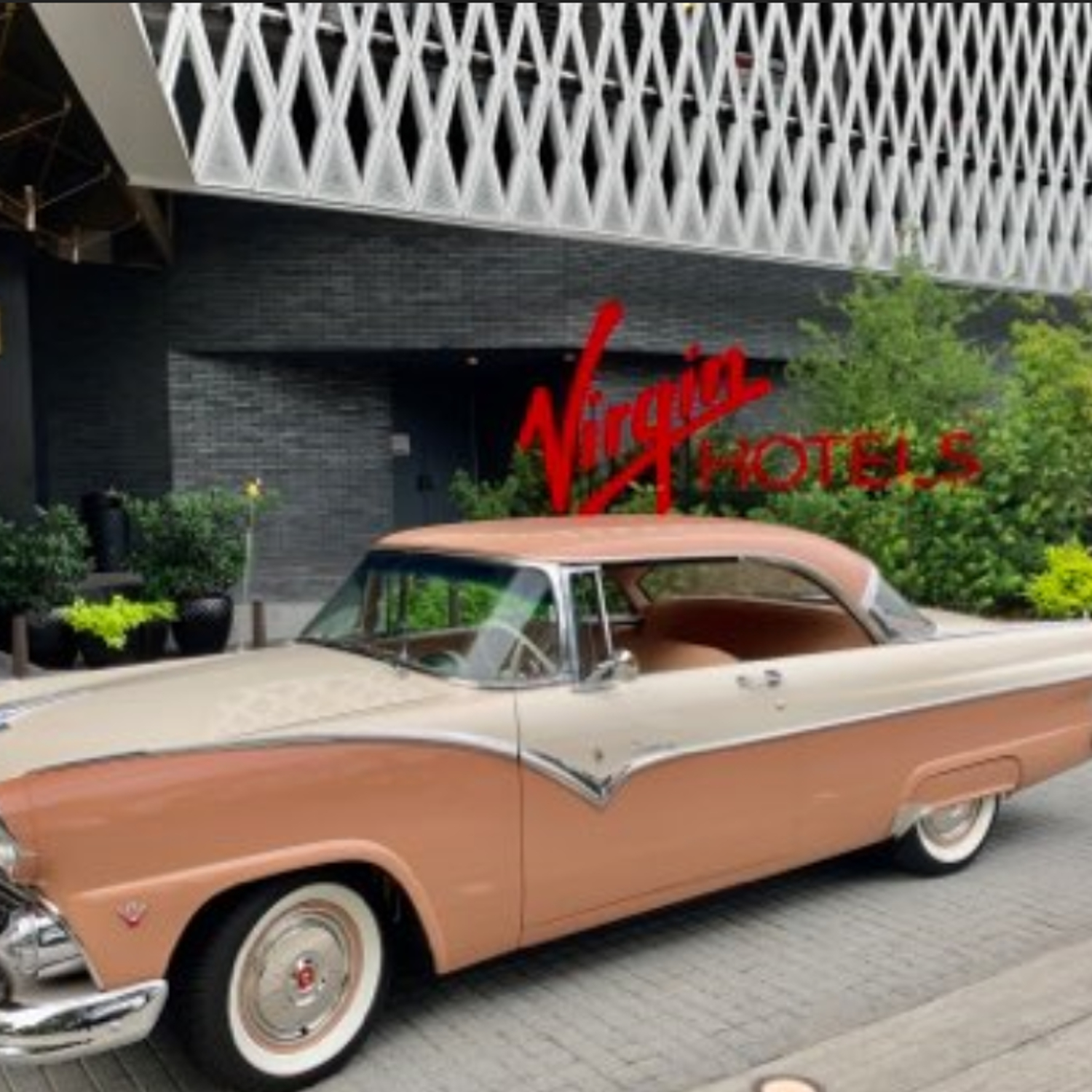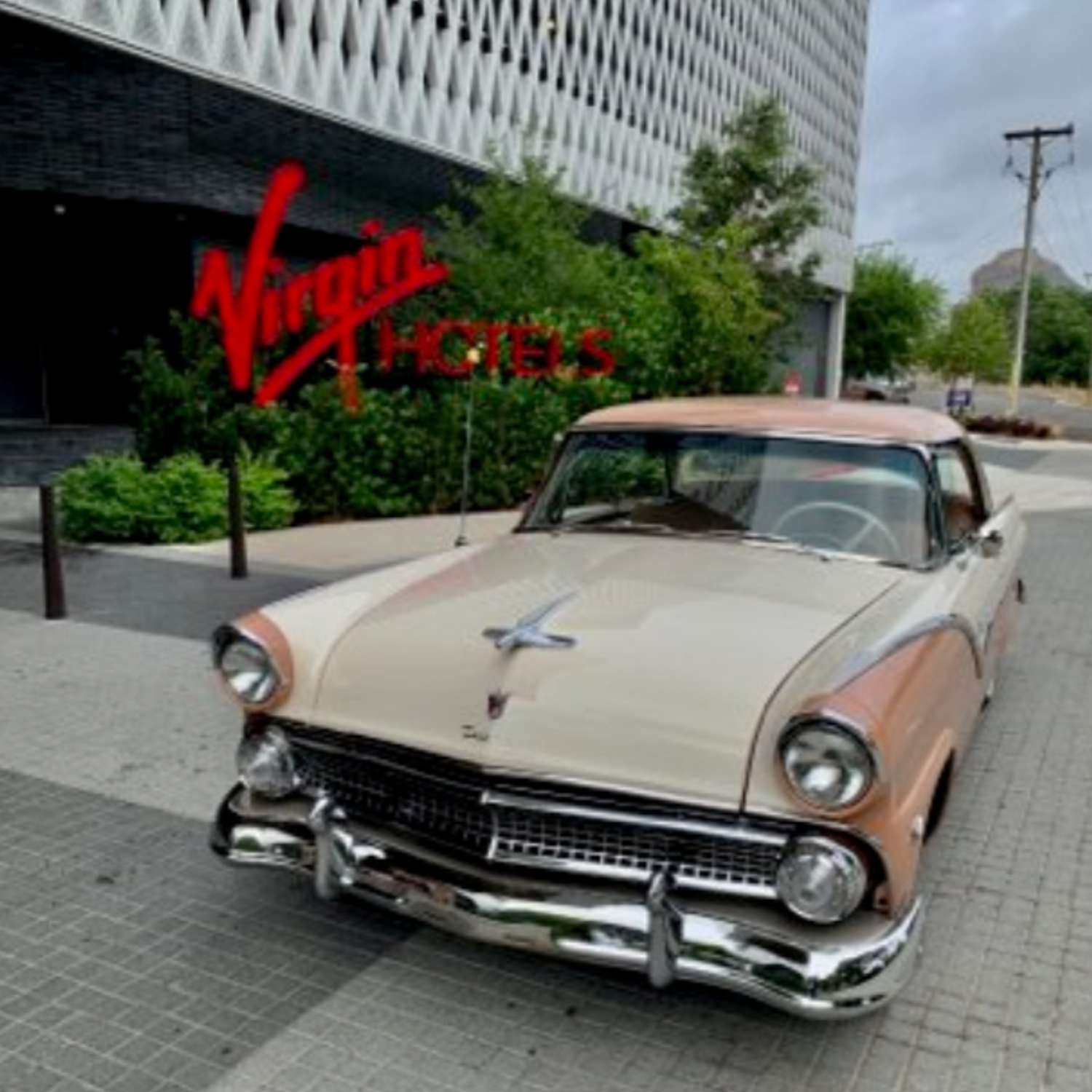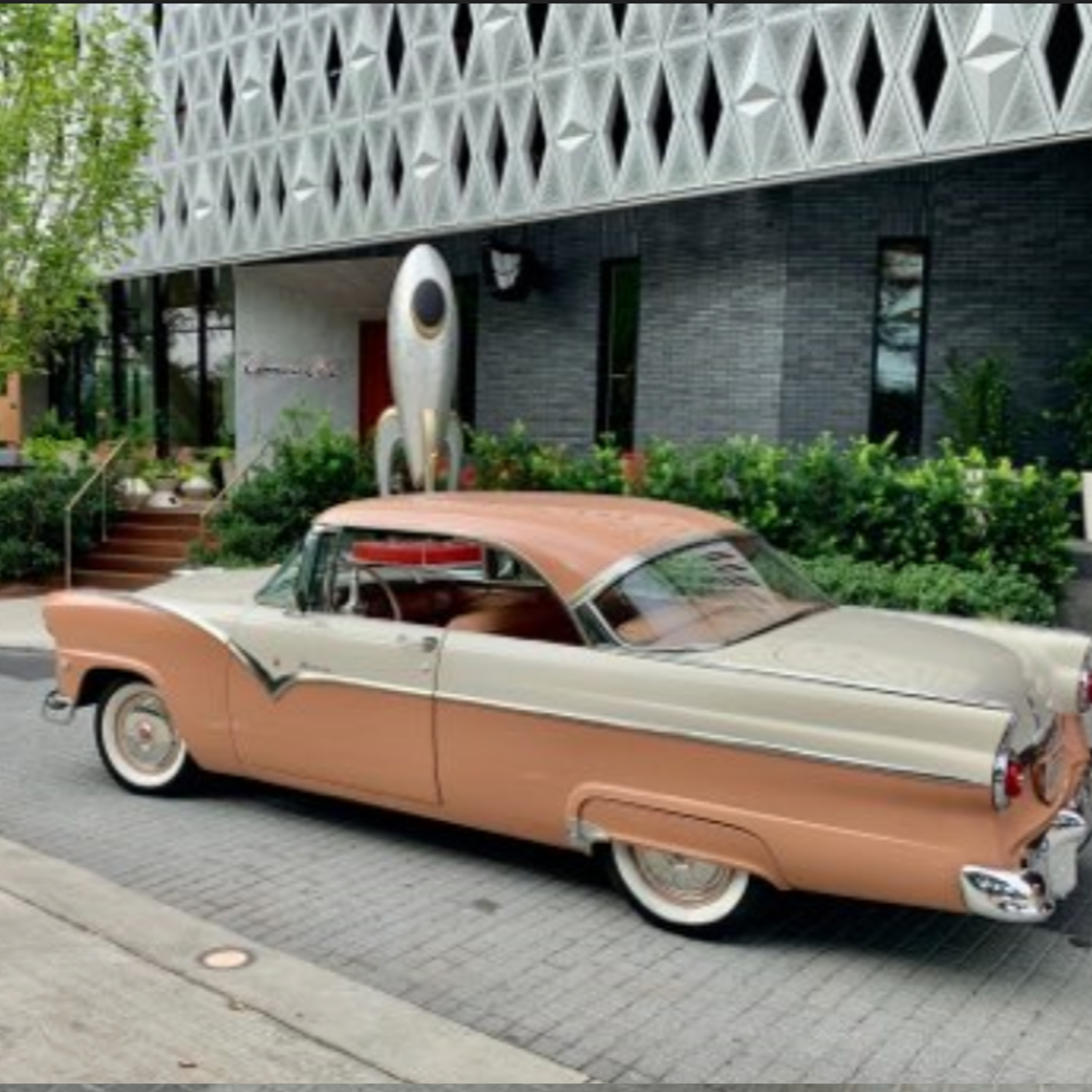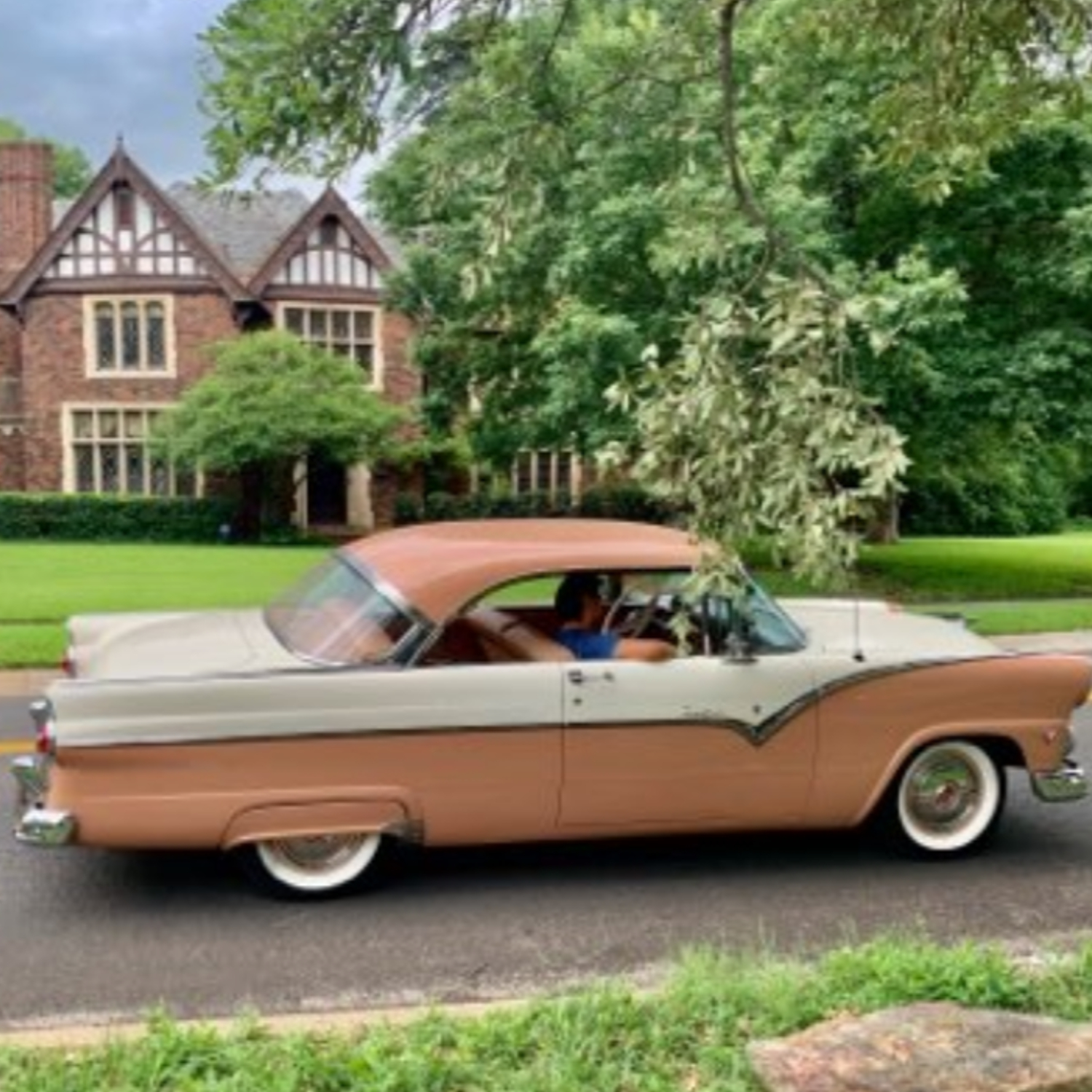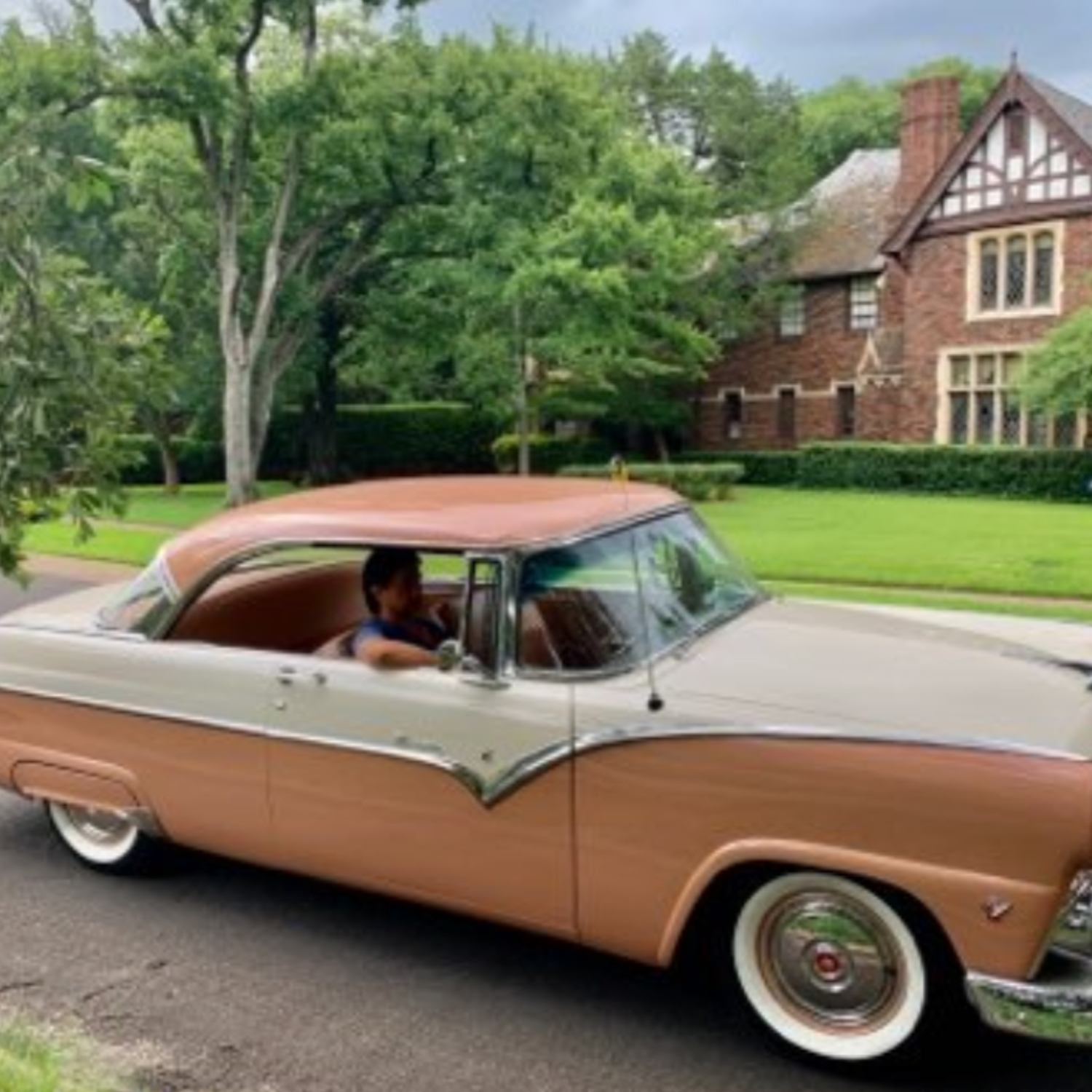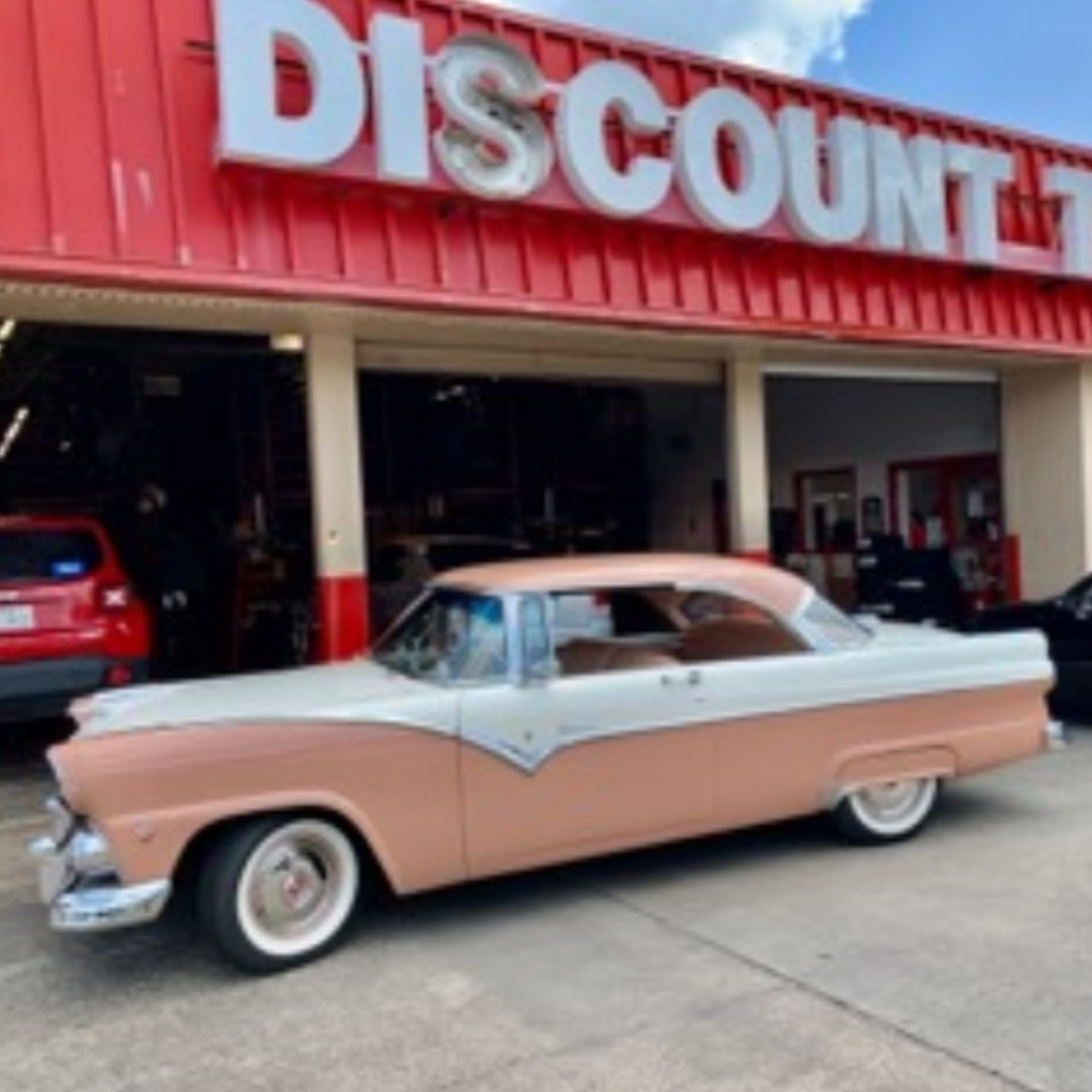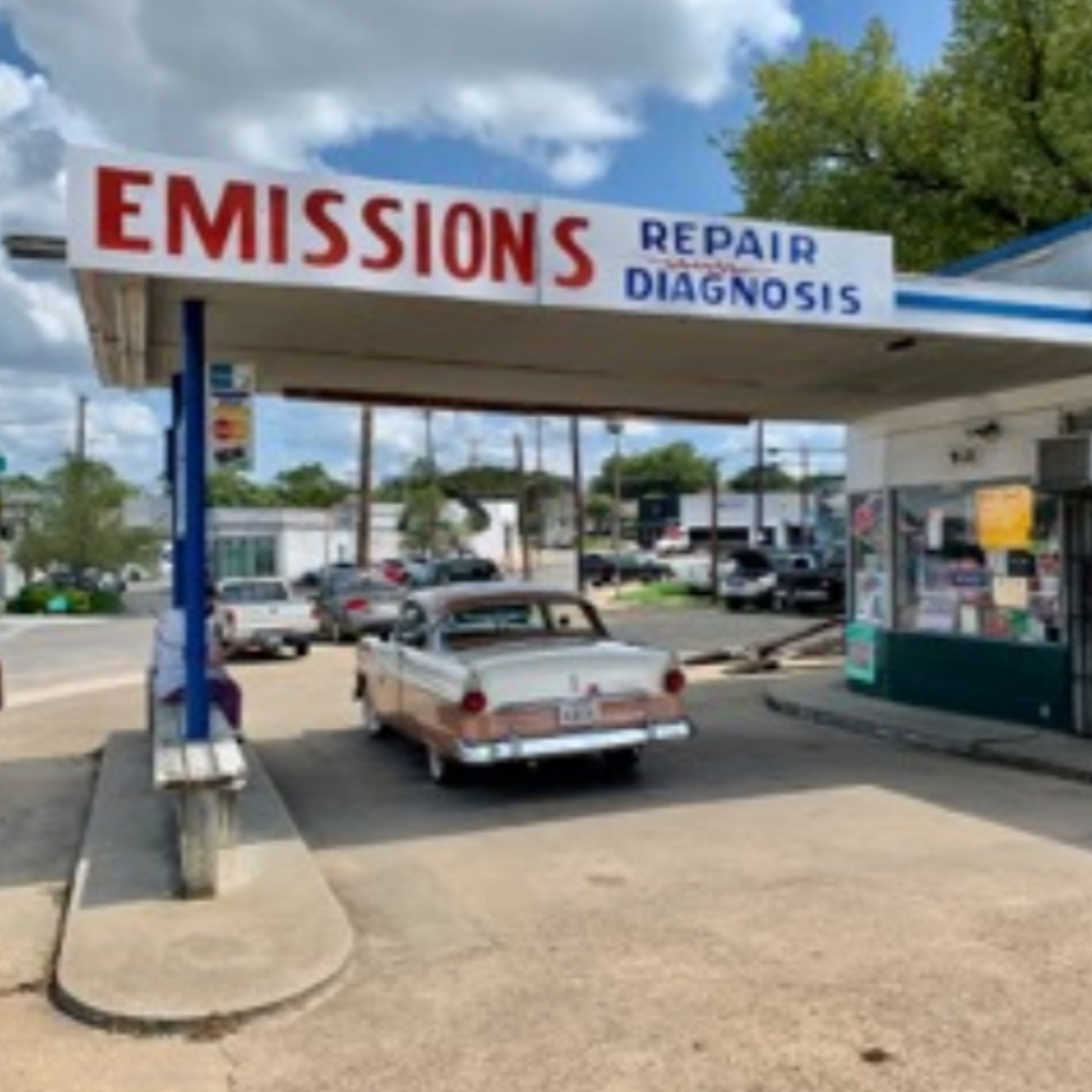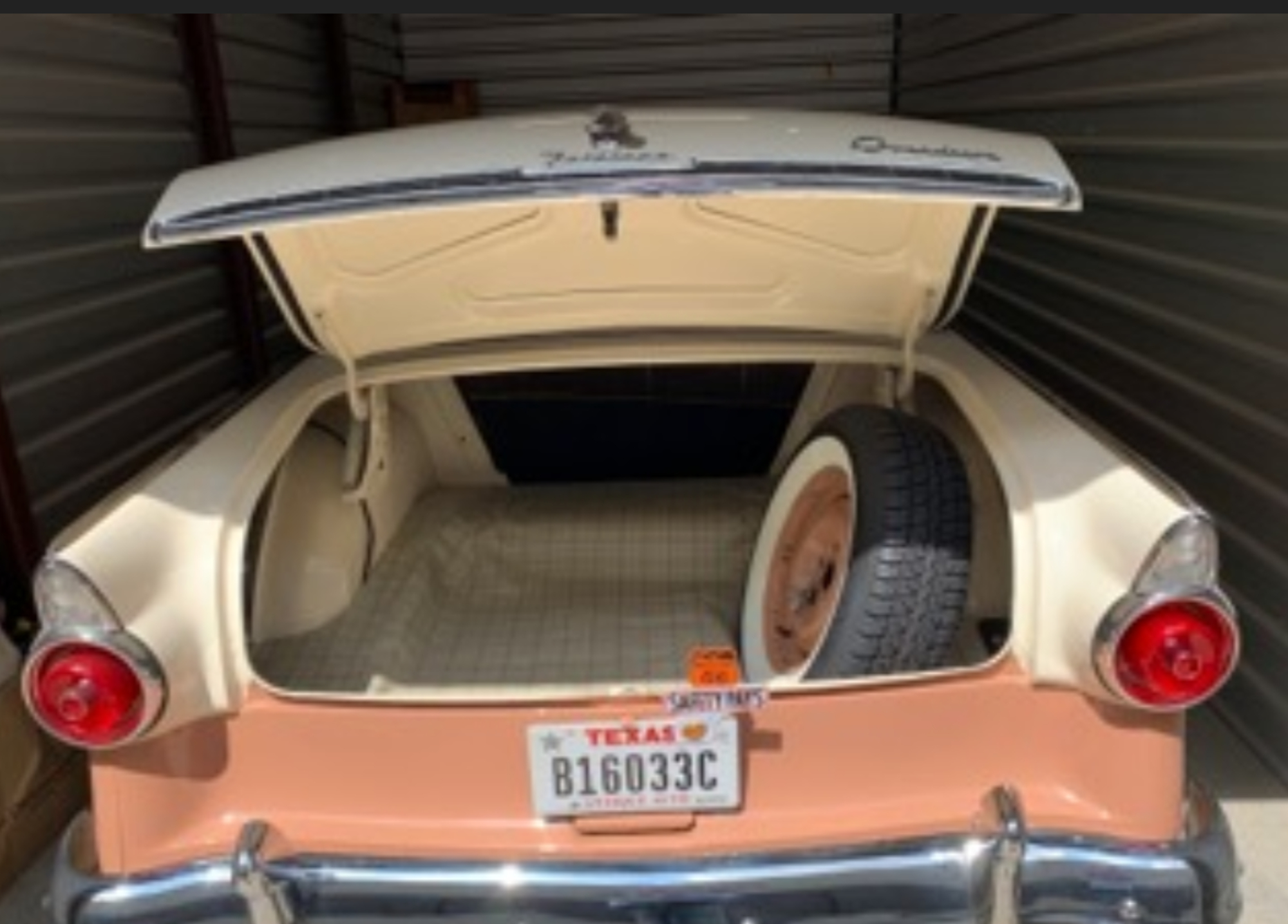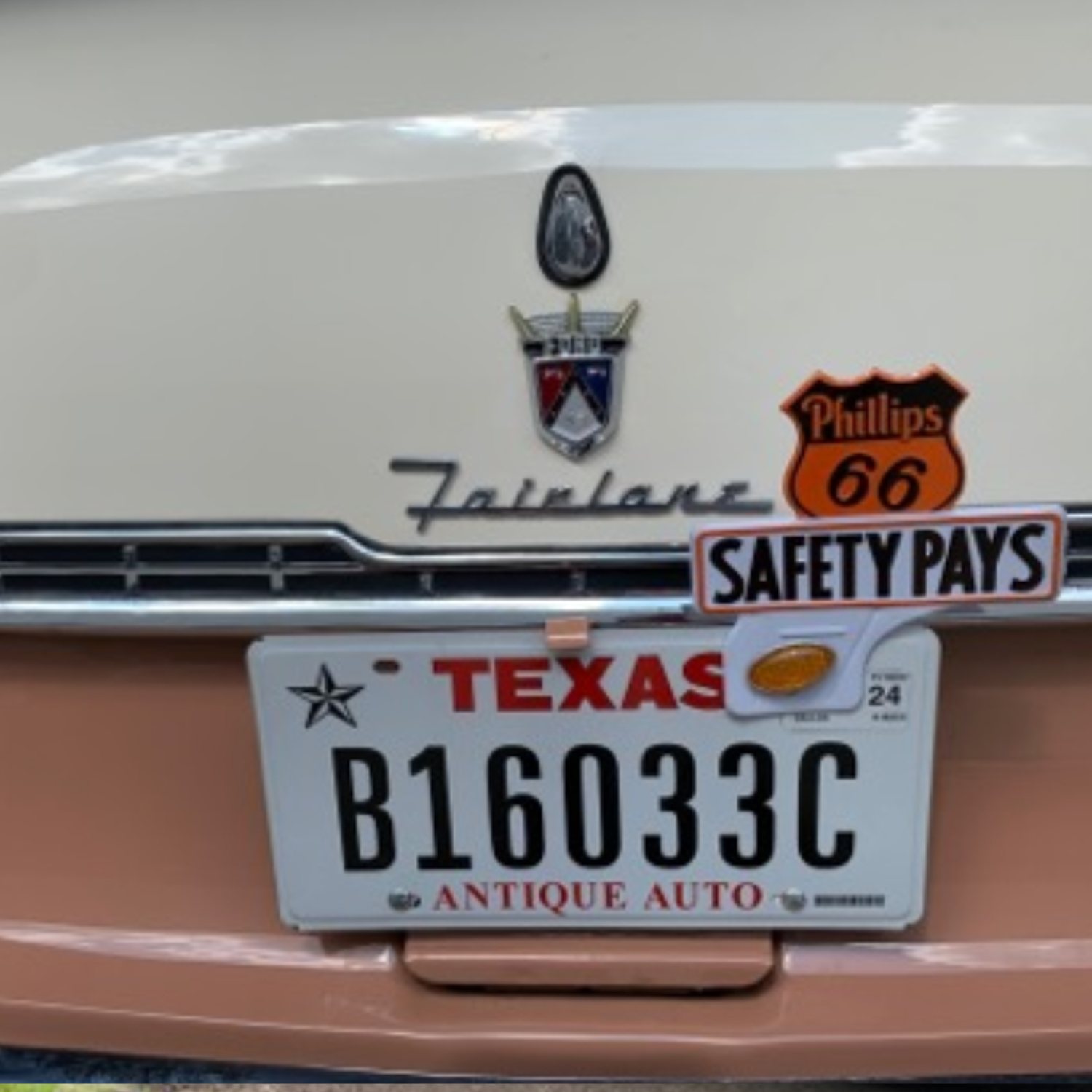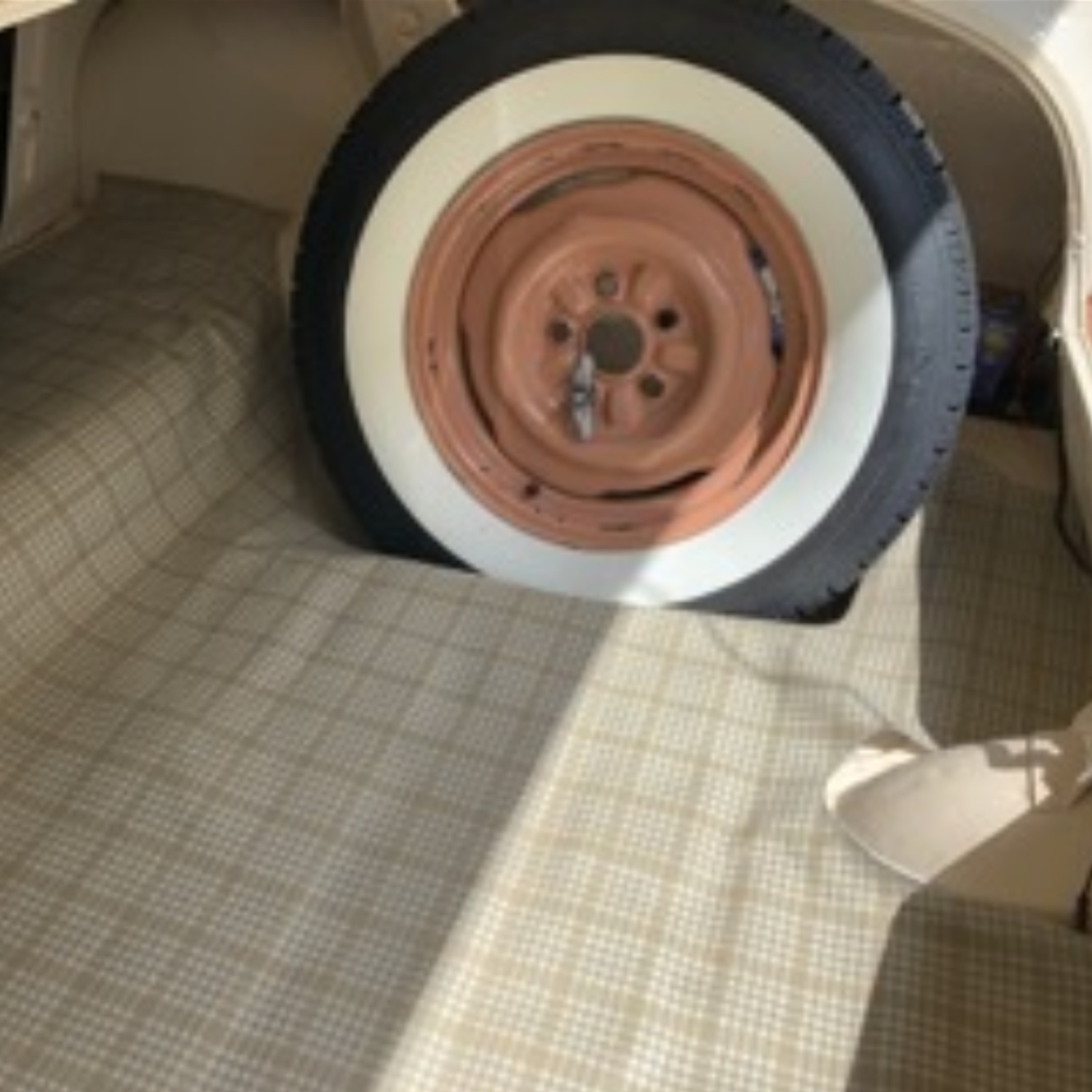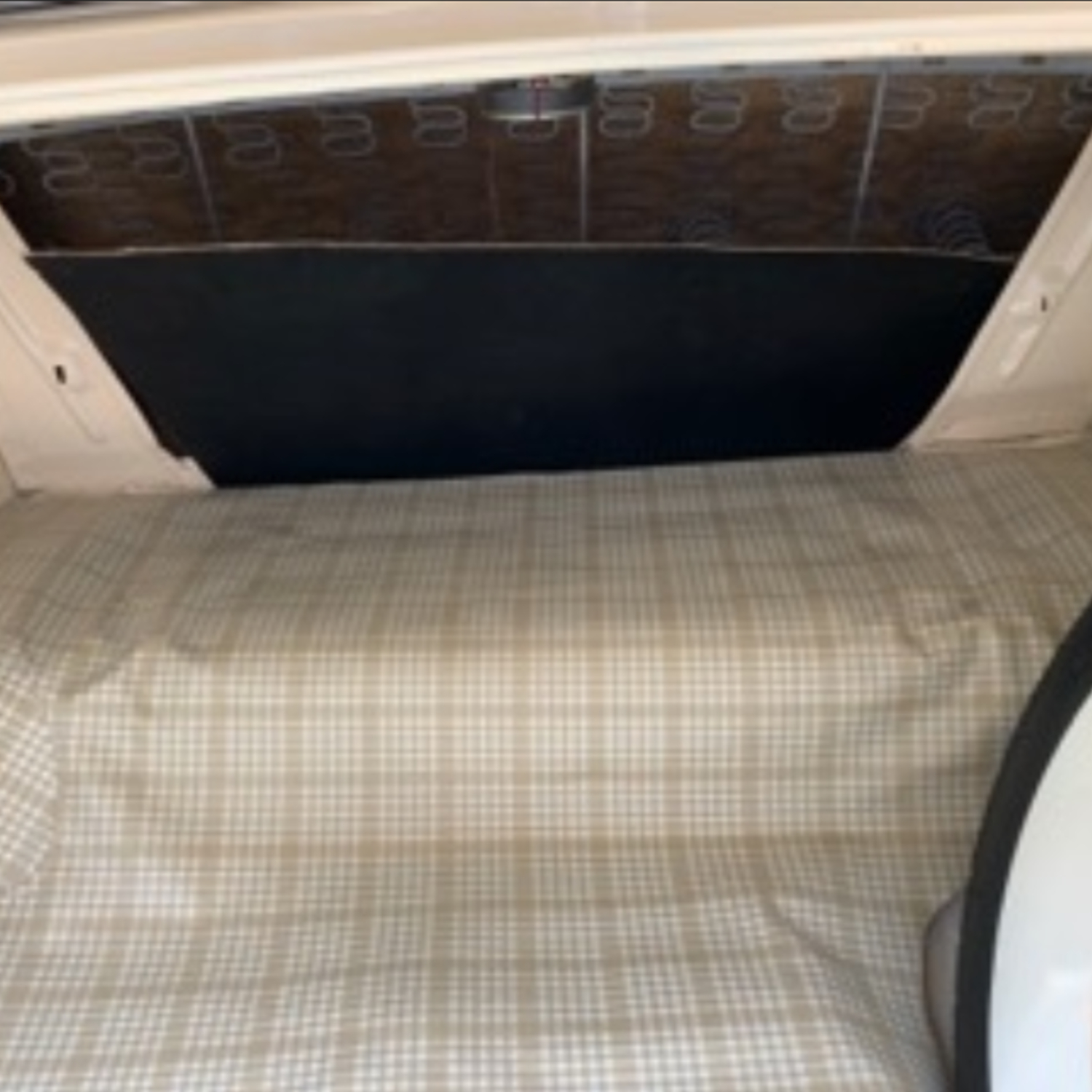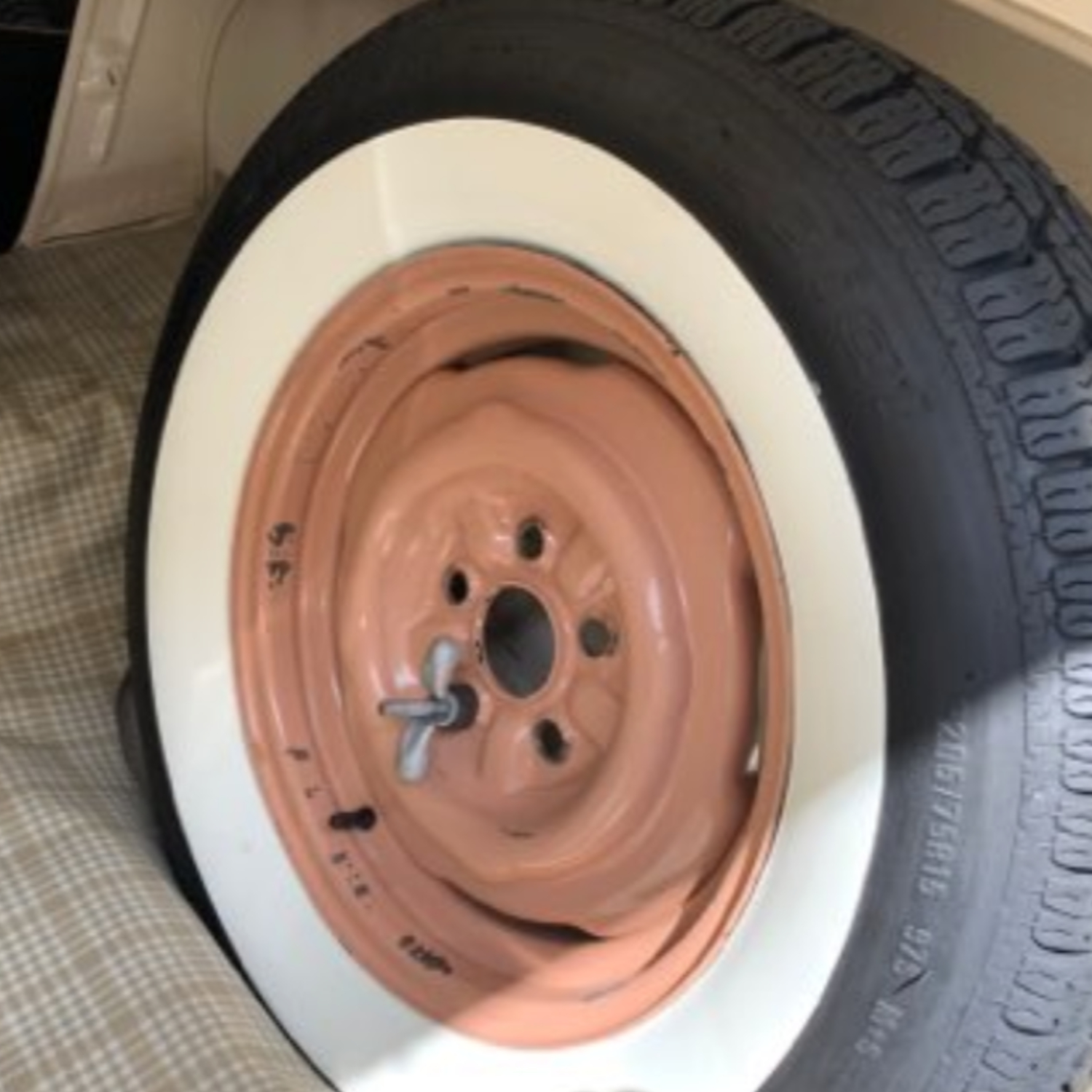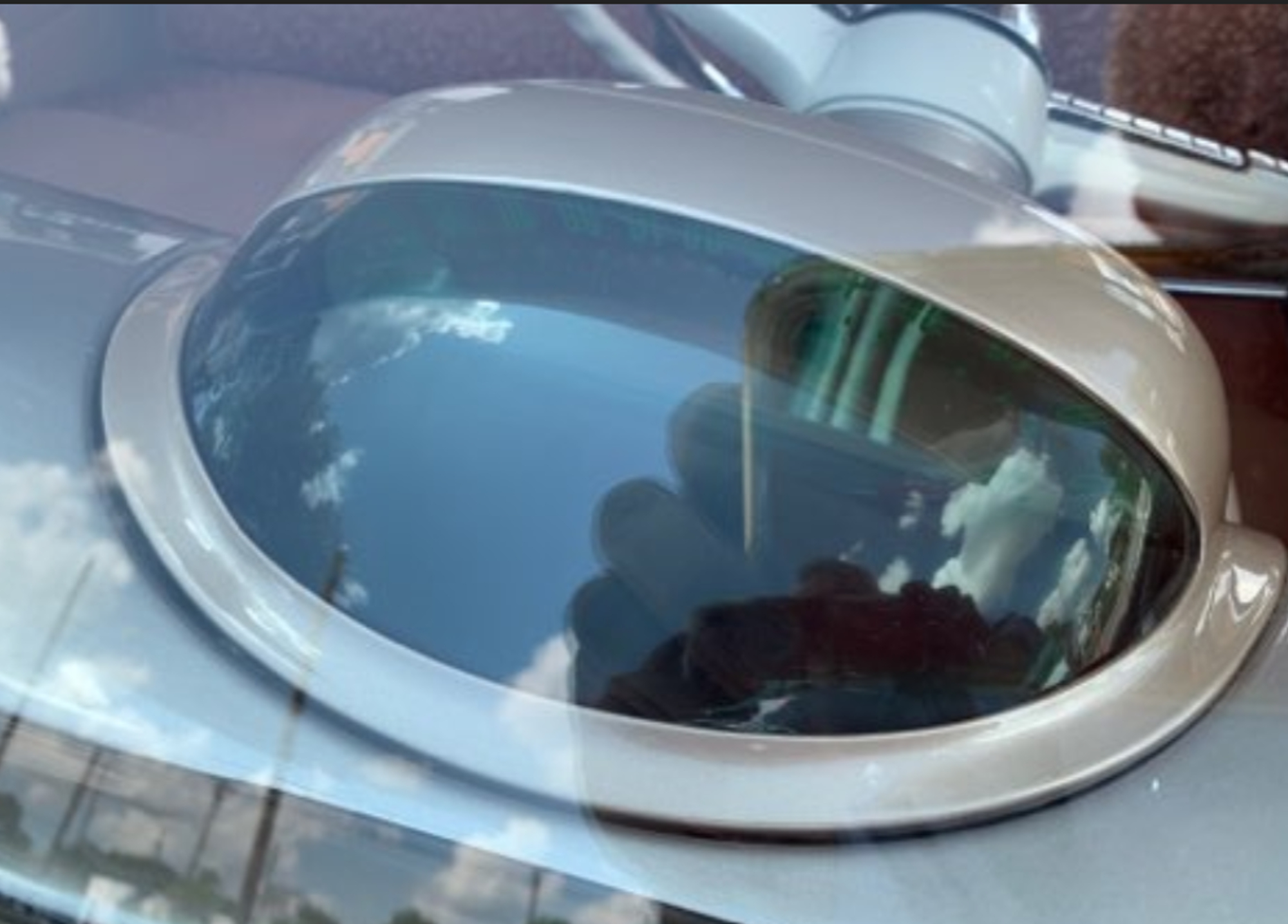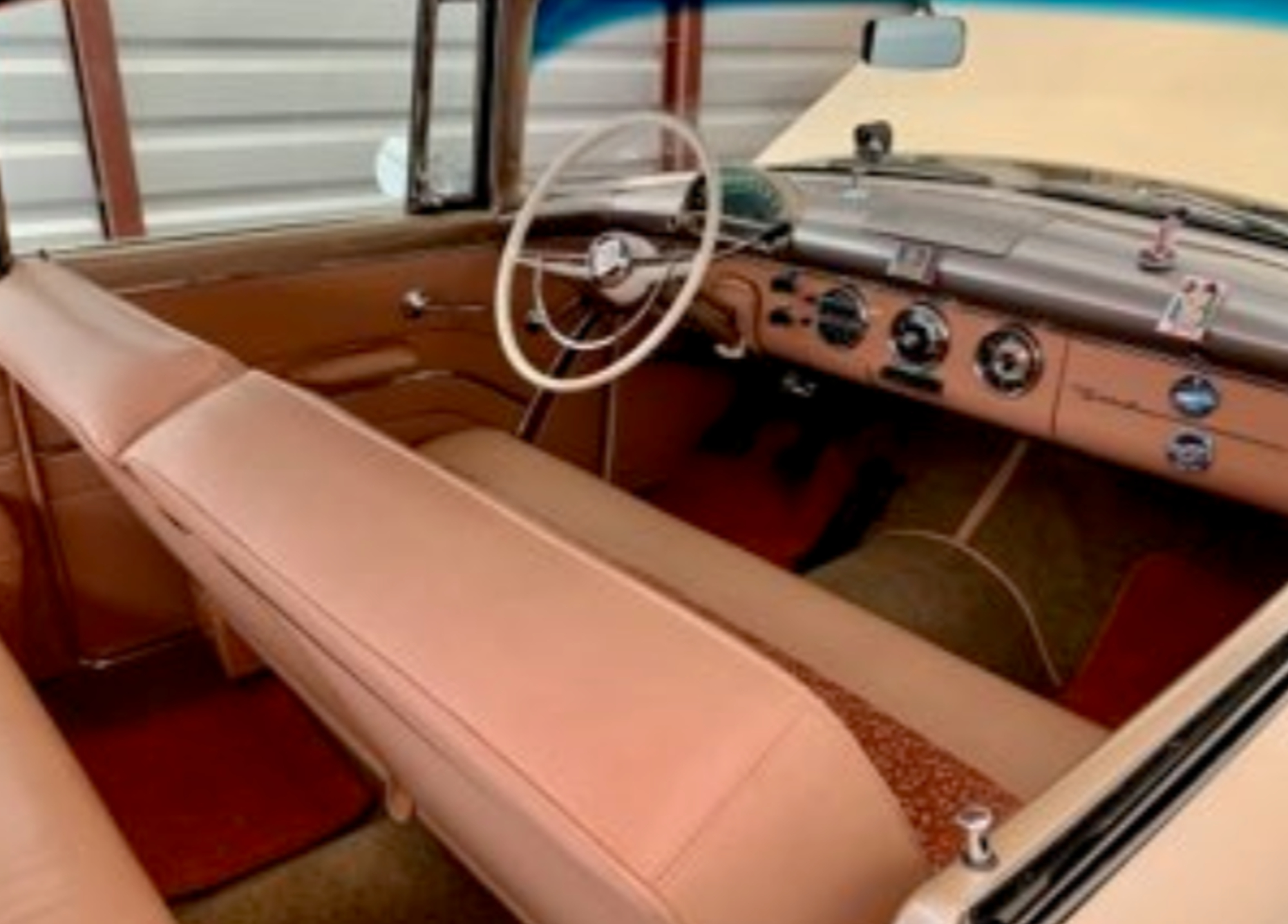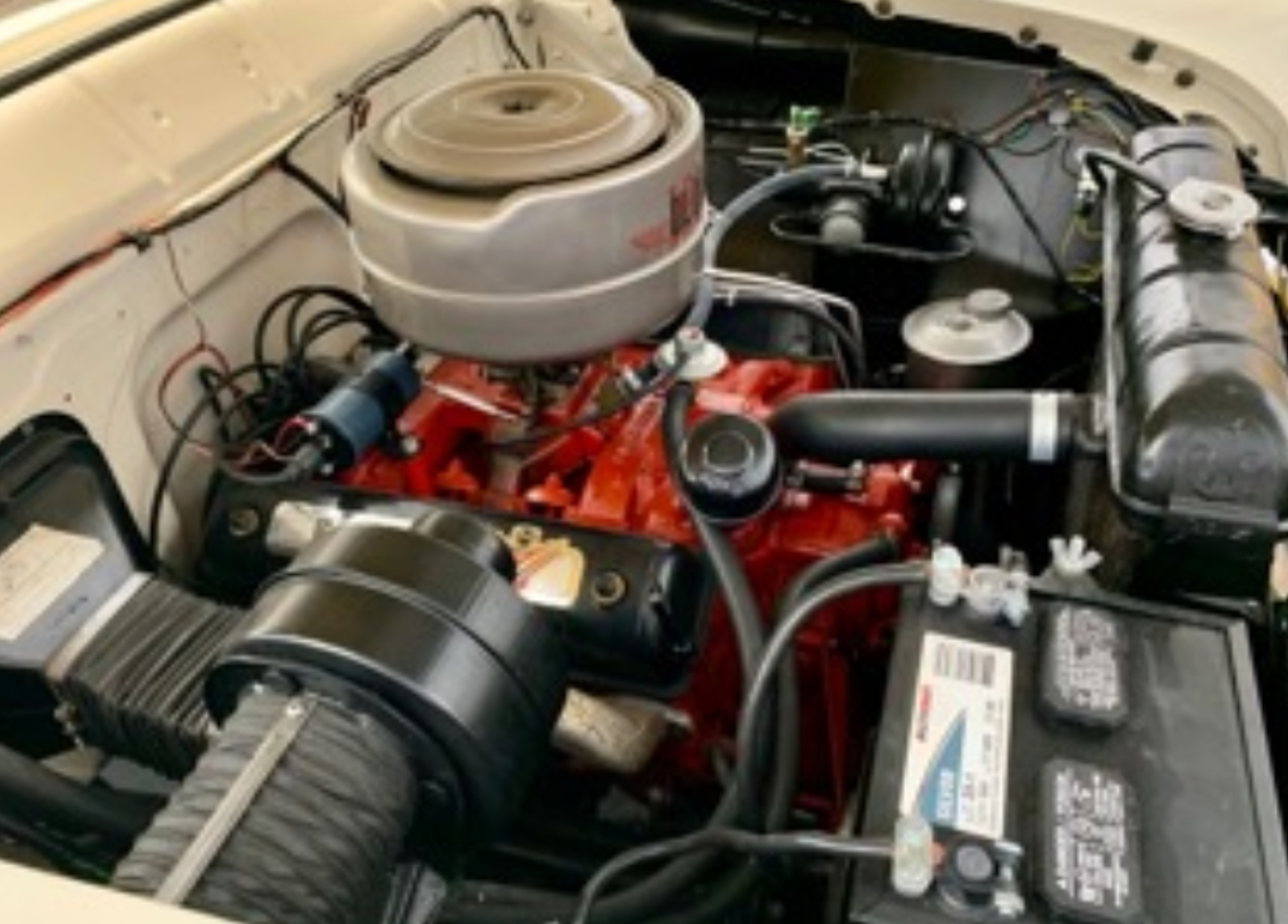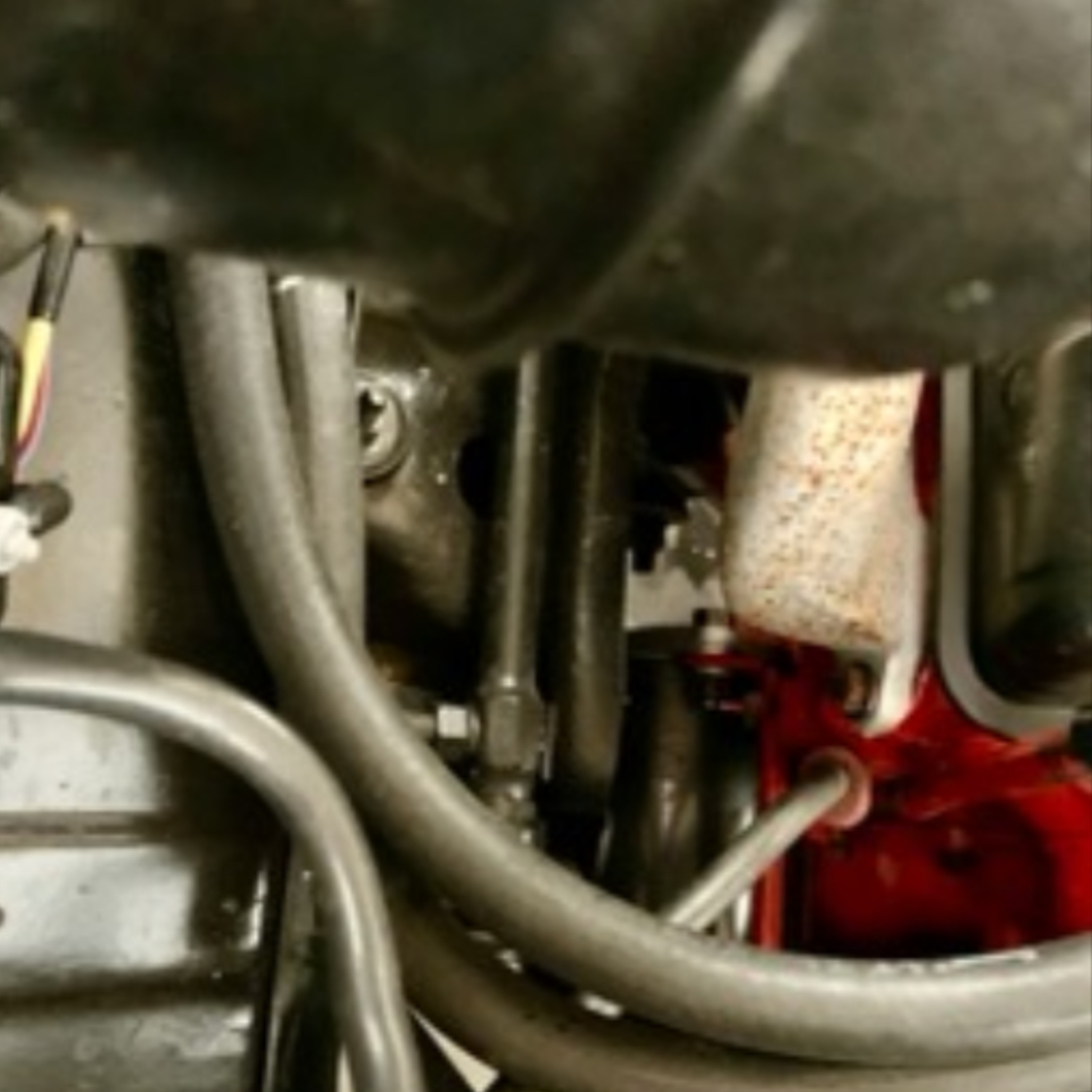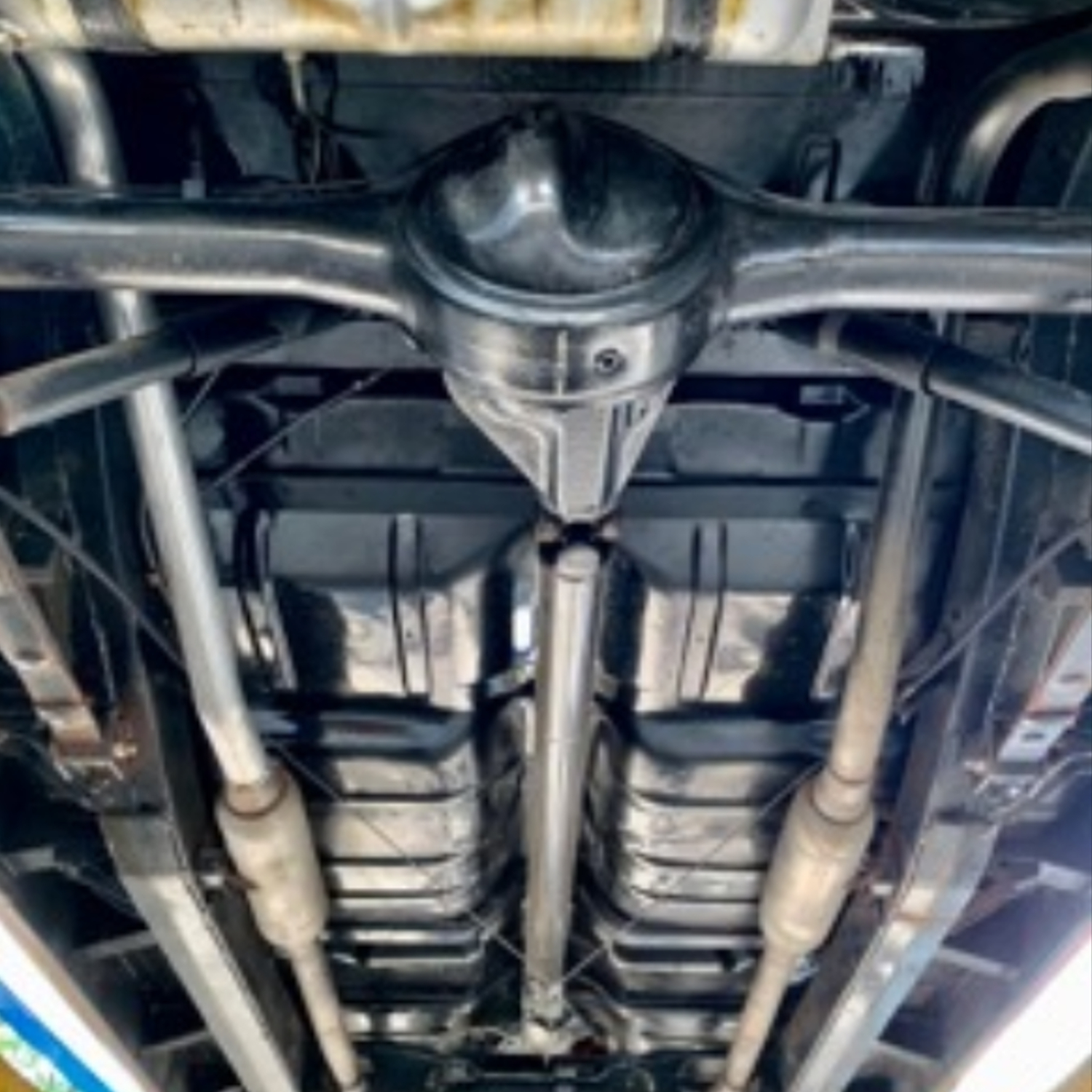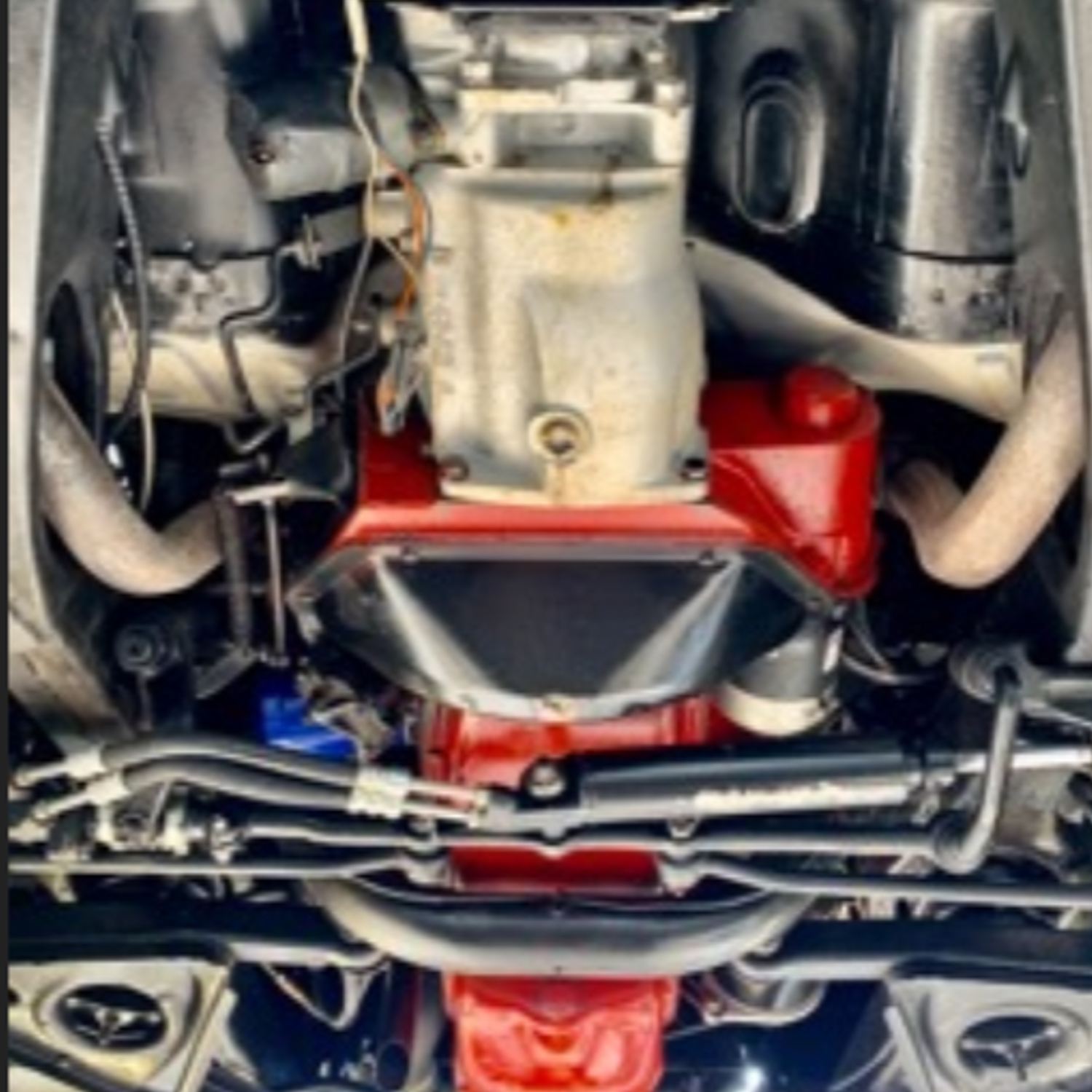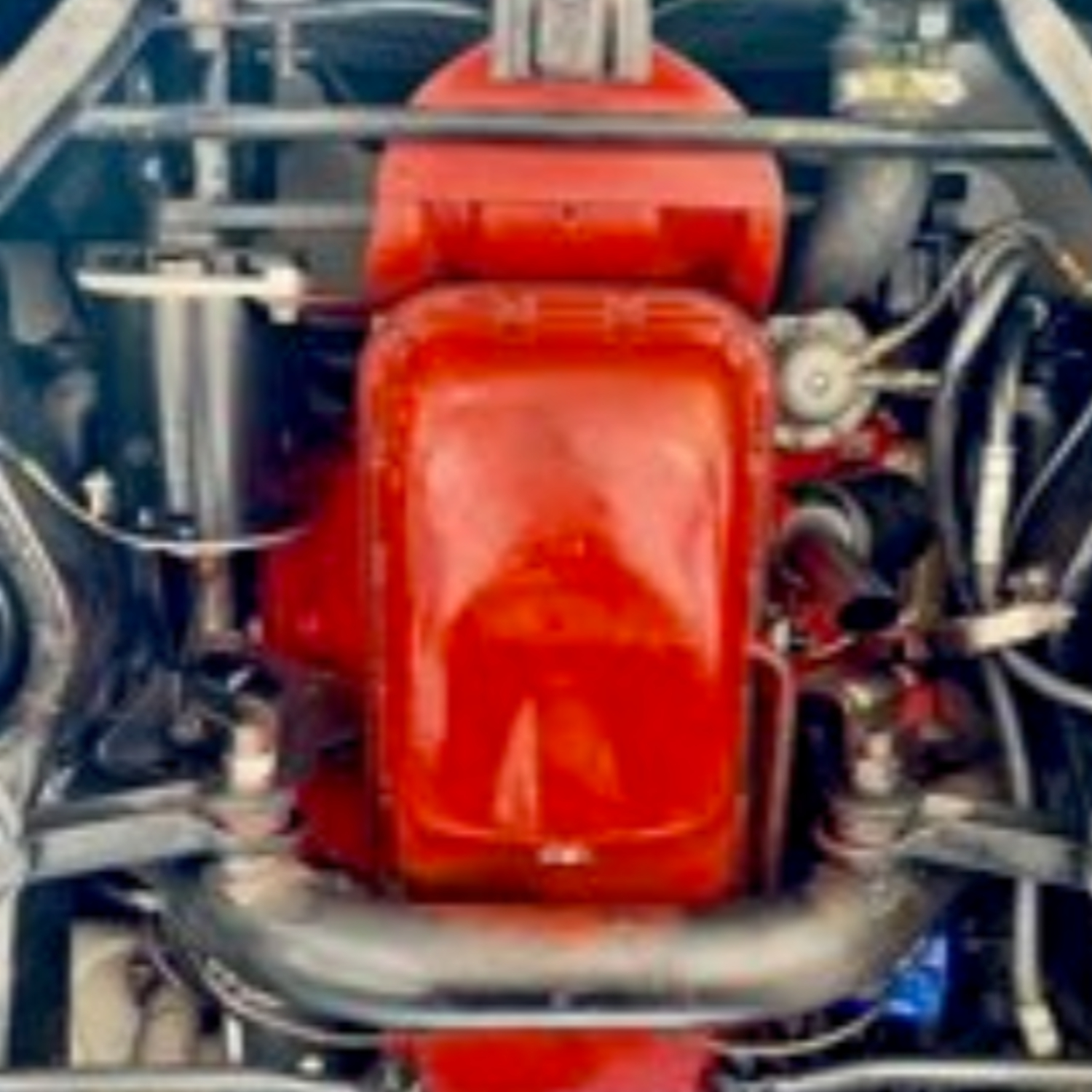 1955 Ford Fairlane
Dallas, TX, 75208
Features:
Engine: V8
Transmission: Manual
Drive Type: RWD
Exterior: Brown
Interior: Tan
Description:
This 1955 Ford Fairlane Victoria Hardtop is ready for a Sunday morning drive. Beautiful Buckskin Brown and Snowshoe White exterior -- an immaculate Buckskin Brown and Gray interior with sturdy vinyl-and-cloth seats. A smooth, reliable ride every time. Manual three-on-the-tree transmission. A strong 272 cubic-inch V-8 Y-block engine. I was told the engine was rebuilt at some point, but I cannot verify that. The same with the 31,000 miles on the odometer -- I don't know if these are original miles, but the overall condition of this coupé suggests the mileage may very well be original. I drive the Victoria weekly.
I was also told the car was at some point repainted in its original two-tone colors. The overdrive works flawlessly -- after 27 miles-per-hour, the Ford glides into a pleasurable driving experience, the low "gurgle" coming from the two tailpipes so nice to hear. If while cruising around town you need some get-up-and-go, just press the gas pedal firmly to the floor and the overdrive kicks back down into direct drive. This Ford responds to your commands.
The engine compartment is as clean as a whistle. Everything on the dashboard is in perfect working condition, from the manual choke to the clock to the radio to the windshield wipers. The heating system, the blinkers, the gas gauge and temperature gauge -- it all operates like new. The former owner enhanced the Ford to a 12-volt system. Factory power-steering came with this beauty and is a joy to use. New radial wide whitewalls were installed in July of 2019, including a new radial wide whitewall spare tire.
I am moving to Querétaro, México. As much as I'd like to take the Fairlane with me, I believe it will be better for this handsome automobile to go to a new home before I leave. I love this car and have taken extra special care of it.
I am selling the Fairlane Victoria for $30,000 or best offer. I invite you to come see it in person. Thank-you for taking the time to read about "Buck" -- a name I gave the Ford as a wink to one of its colors: Buckskin Brown. Such poetic names they gave for cars' exterior colors in the 50s!