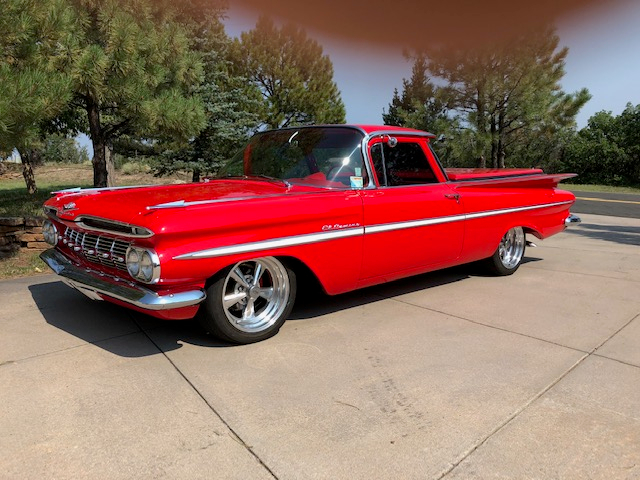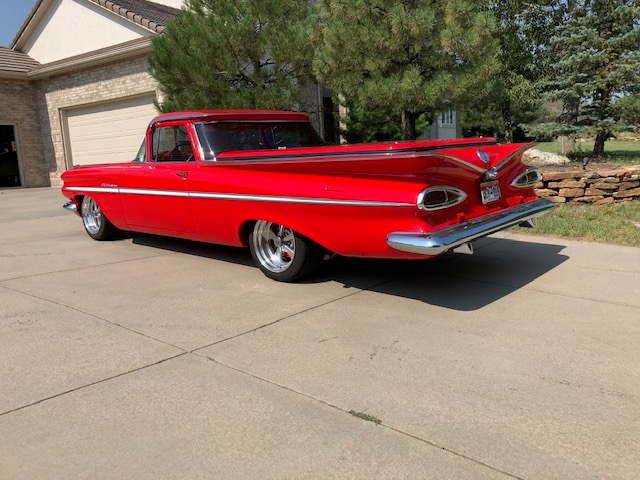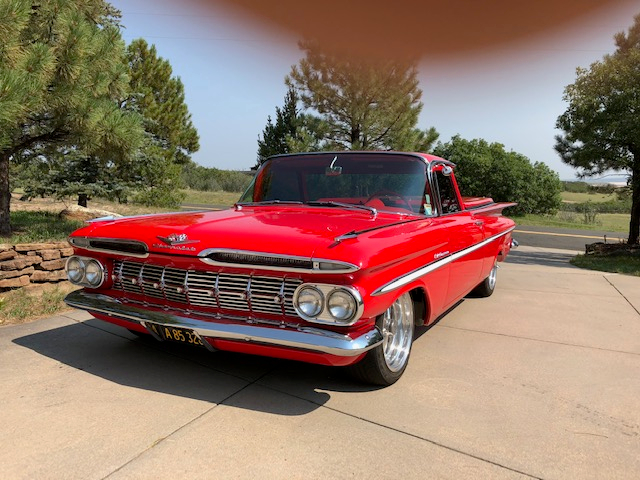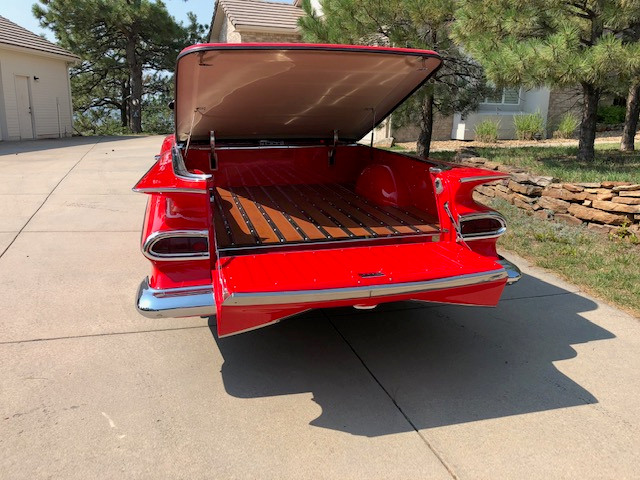 1959 Chevrolet Elcamino
Castle Rock, CO, 80108
Features:
Engine: V8
Transmission: Auto
Drive Type: RWD
Exterior: Red
Interior: Red
Description:
I imported this vehicle from New Zealand in 2018, where it won Best of Show among 850 cars and trucks at the Americarna Show in New Plymouth, NZ. (Google Americarna New Zealand), It was restored in NZ by an auto body shop owner for himself. Prior to being imported to NZ from the US, the truck had lived on a farm in California .After bringing the truck back to the US, I took it to the National El Camino Owners Association's 60th Anniversary of the El Camino Convention in Arlington, TX in 2019 where it won Best of Show among 350 El Caminos from all over the US and Canada. It has also won other awards, too numerous to list.
The truck is currently powered by a GM 348 CID engine with Edelbrock aluminum 409 heads and intake manifold. The carburetor is a four barrel with an Edelbrock aluminum air cleaner housing. It utilizes the original generator configuration, with the power steering pump driven by the generator. The transmission is a GM 700R4. All of the metal components in the engine bay, as well as the frame, are powder coated gloss black. The suspension is lowered slightly with disc brakes on the front. The exhaust is hand welded stainless steel through low restriction mufflers, also stainless. The wheels are period correct Cragers. The front tires are new and the rears are like new.
The body was restored with all new metal being hand welded in where necessary to produce very straight lines.. No Bondo was used. The paint is single stage and is flawless. All chrome and stainless has been restored or replaced (when available). The bed cover is hand fabricated fiberglass for a perfect fit. The bed floor is alternating wood and stainless metal strips. The interior of the cab is the original style cloth seat cover, door panels and carpeting. The gauges are original style and work. The radio is a correct fit, aftermarket replacement with Bluetooth capability.
This truck drives like new with no rattles or shakes. Power is more than ample and it tracks straight.