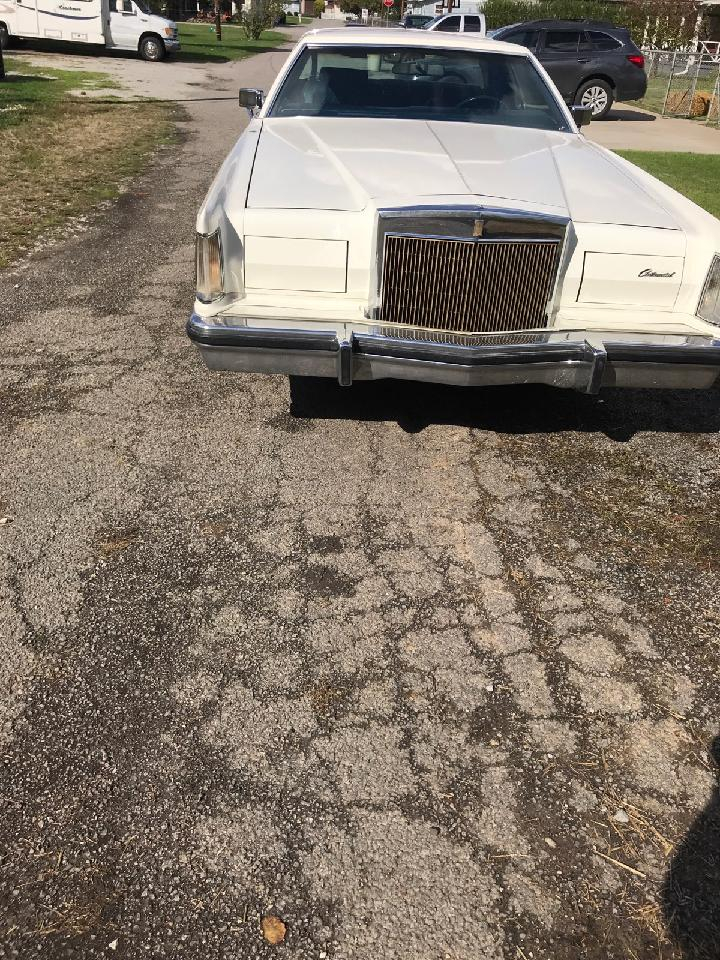 1979 Lincoln Mark V
Huntington, WV, 25704
Features:
Engine: V8
Mileage: 37,998
Transmission: Auto
Drive Type: RWD
Exterior: Cream
Interior: Blue
Description:
Year Make:1979 Lincoln
Model: Continental
Sub-Model/Trim:Mark V Collector Series
Engine:400 CID 6.6L V8
Transmission:3 Speed Automatic
Exterior Color: Cream
Interior Color: Blue Leather
Mileage:37,998 (actual)
Gears:2.75
Tune-Up: August 2020 (Plugs, Wires, Cap & Rotor)
Tires: 5 new tires (including spare) June 27 2018
Air Conditioning, Aluminum Wheels, AM/FM Radio, Cassette, Leather Interior, Cruise Control, Lumbar Support, Power Brakes, Power Locks, Power Seats, Power Steering, Power Windows, 2018 Radial Tires, Seatbelts, Tilt Wheel, White Walls
1979 Lincoln Mark V Collector Series. The collector series came with every available feature as standard equipment. Only four options were available for the Collector's Series: a power moonroof, 40-channel CB radio, "Sure-Track" anti-lock brakes, and a plush Kashmir velour interior (in lieu of leather). This Mark V is powered by a smooth running 400 CID V8 that has no issues getting up to speed. The engine is paired to a smooth shifting 3-speed automatic transmission. A/C needs a new clutch (new A/C clutch included, needs installed and possibly a freon recharge). The car is painted in the classic white which is 1 of only 4 color options for the Collector series. The other 3 color options were Midnight Blue, Diamond Blue, and Silver. With roughly 2,040 Collector series painted in the white color out of the 6,262 produced.
My Father (recently deceased 2020) was the second owner. He purchased the vehicle from his friend/original owner in 1991. The car spent the last 29 years covered in a garage/carport with minimal driving.
Car is located in Huntington West Virginia: 25704
NO WARRANTY EXPRESSED OR IMPLIED!