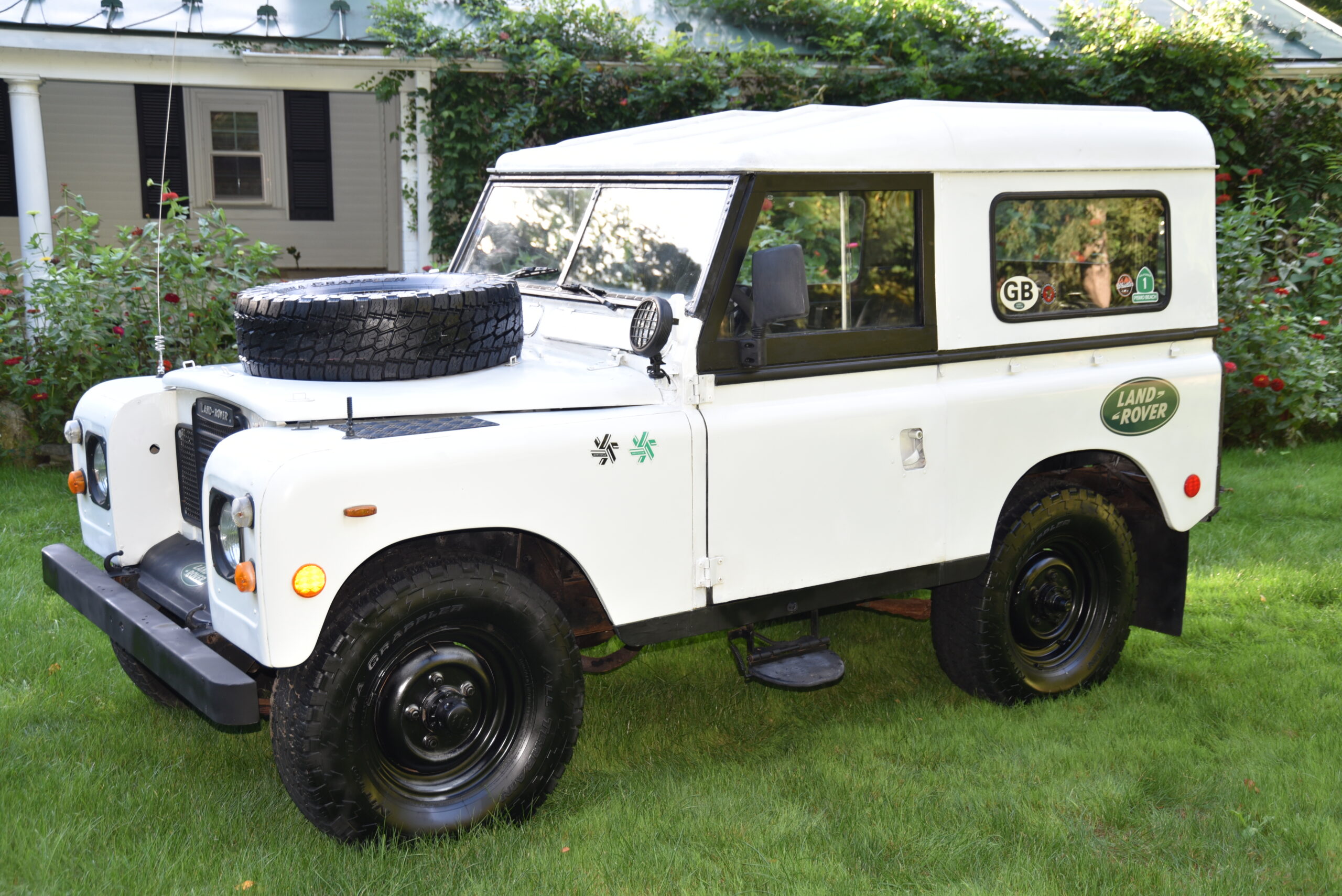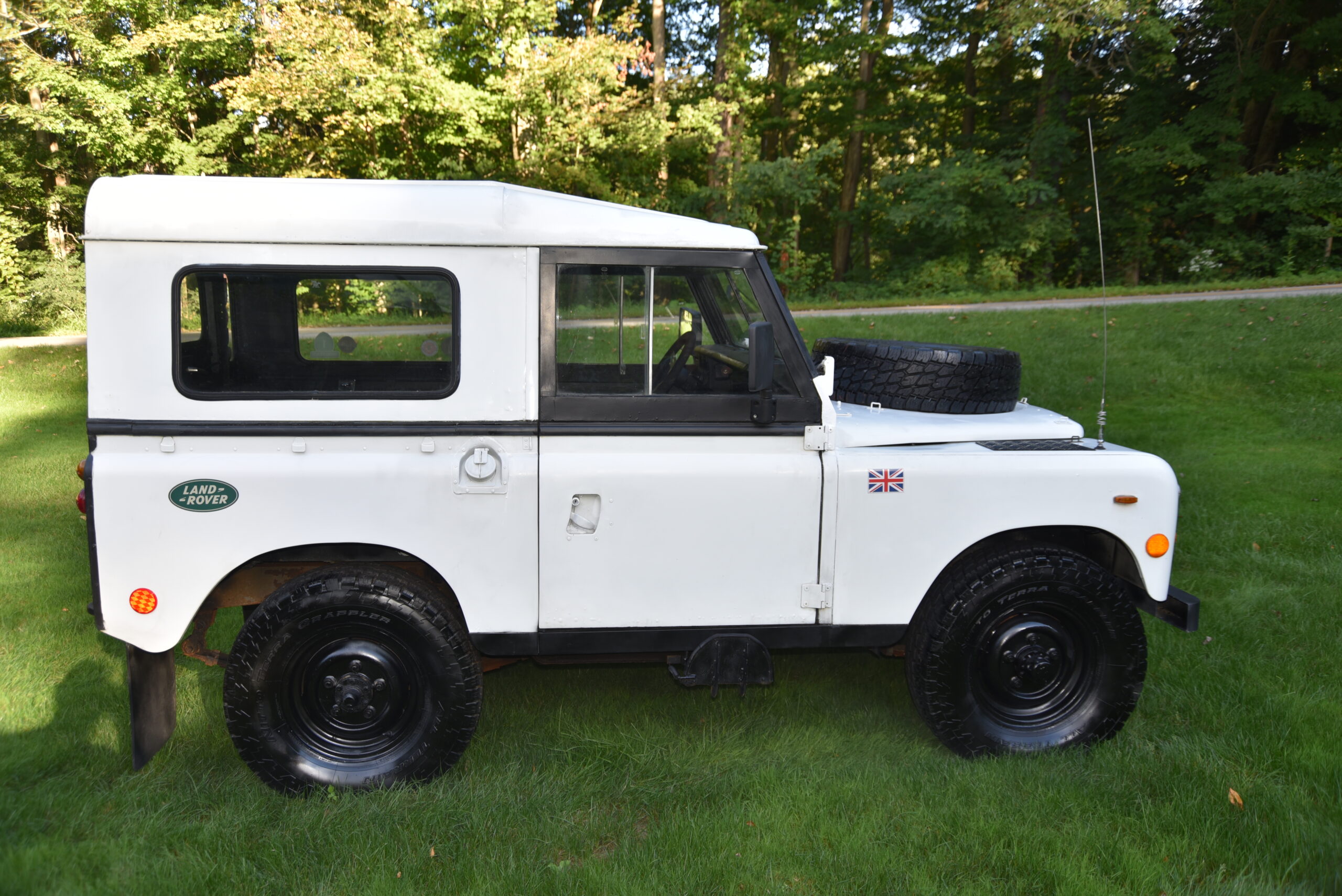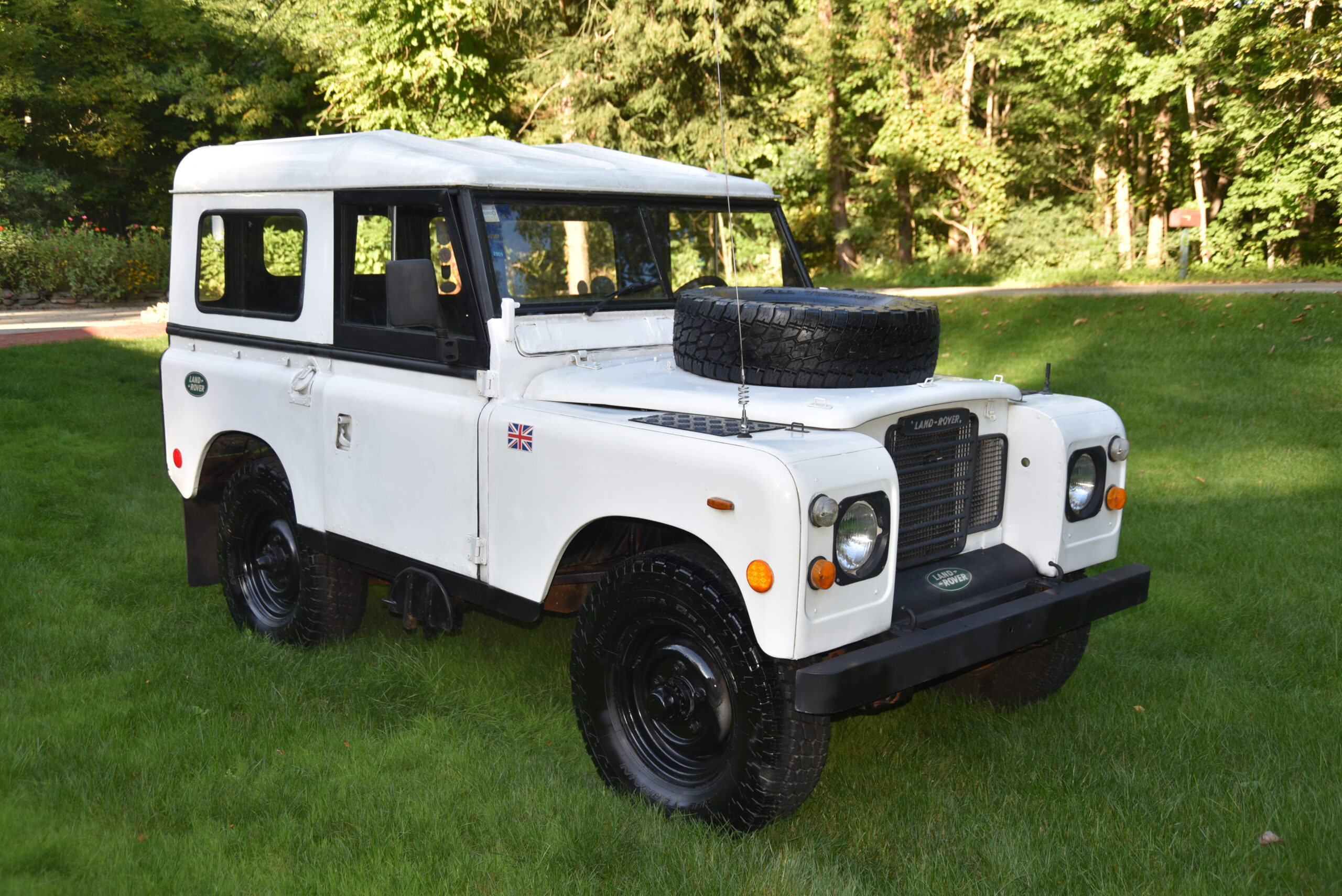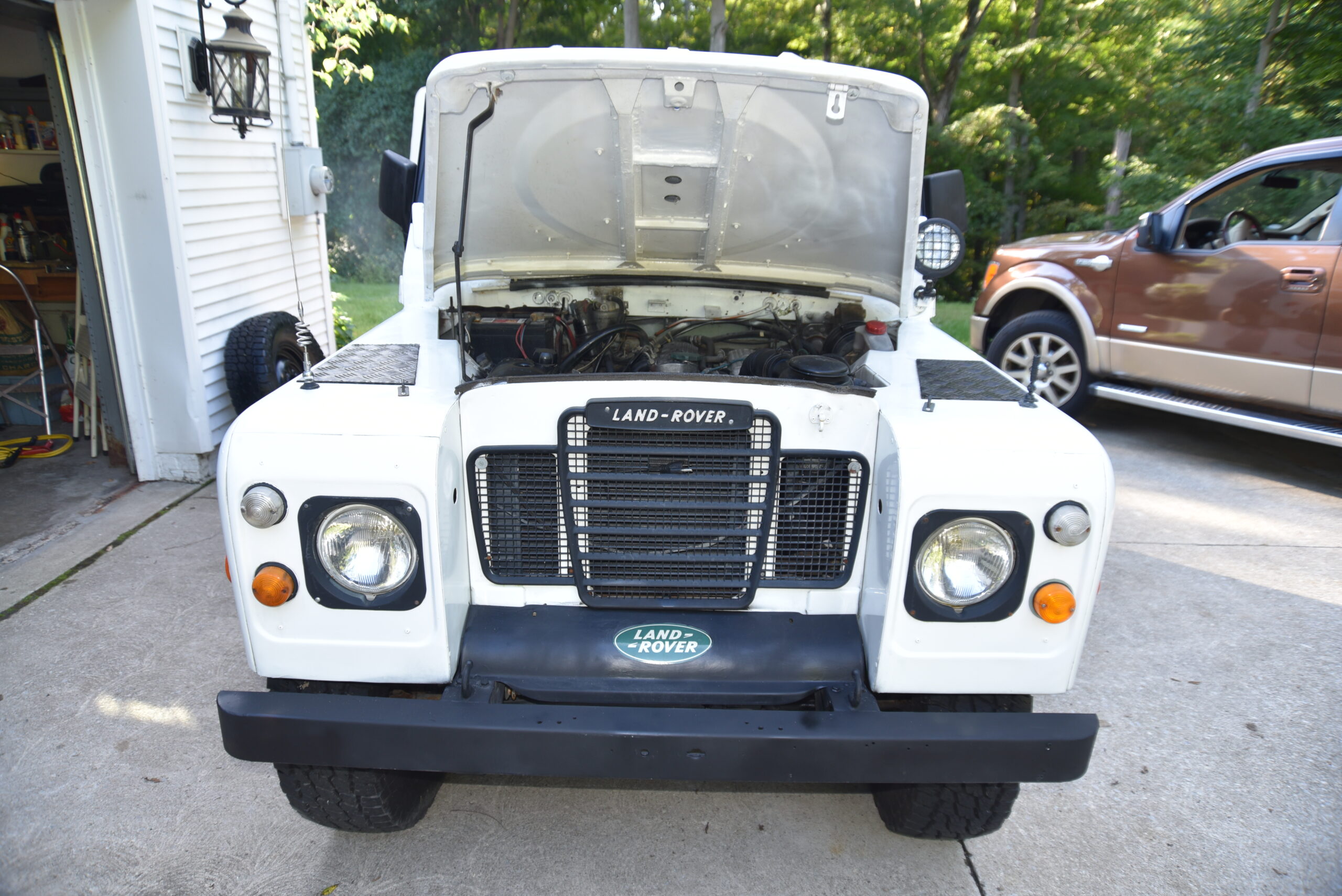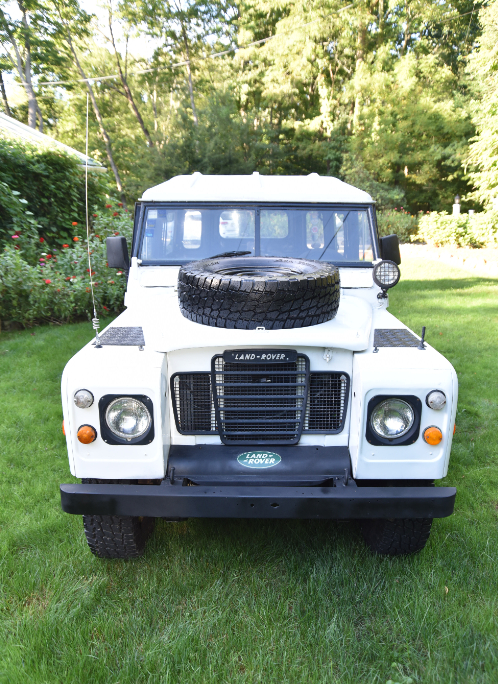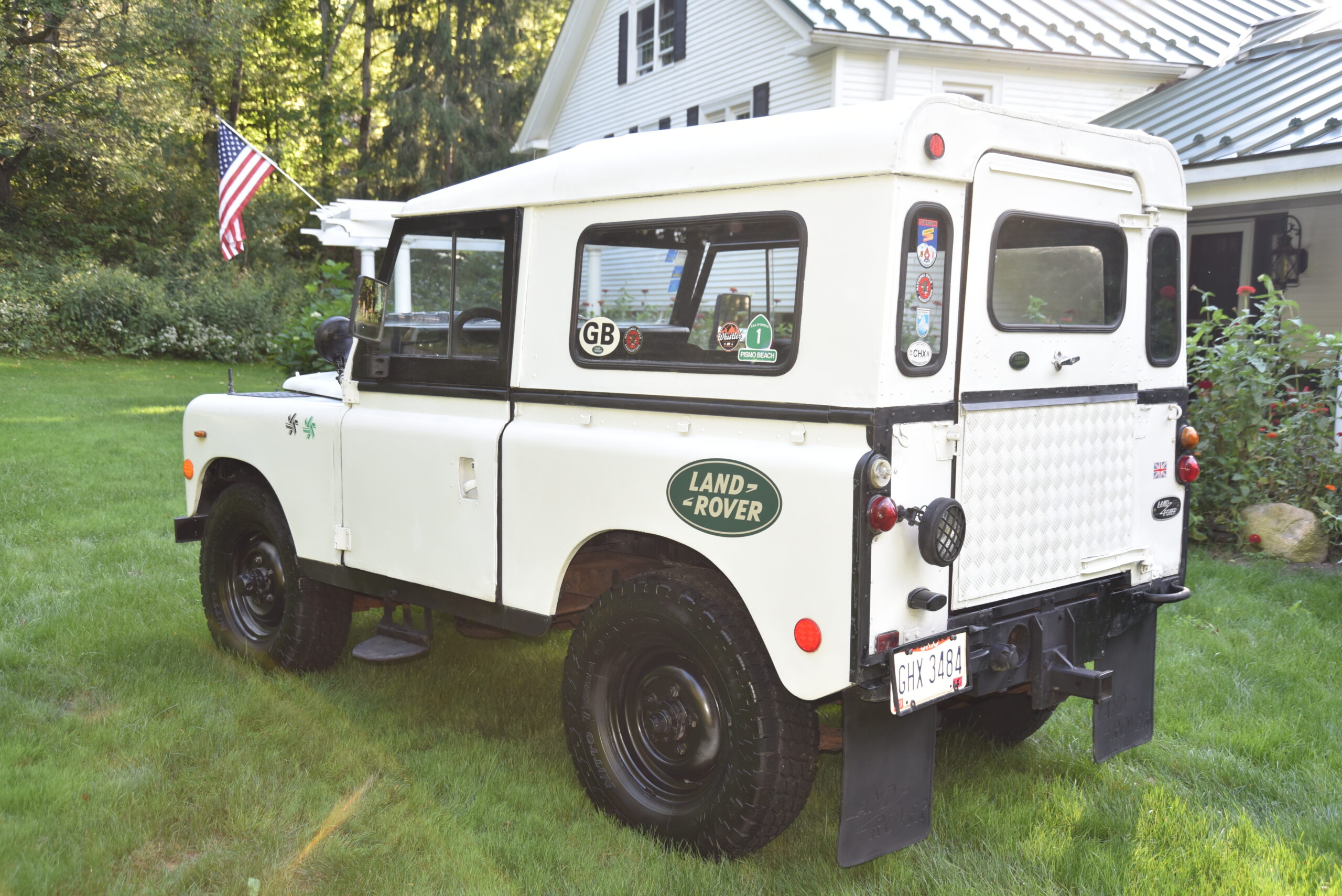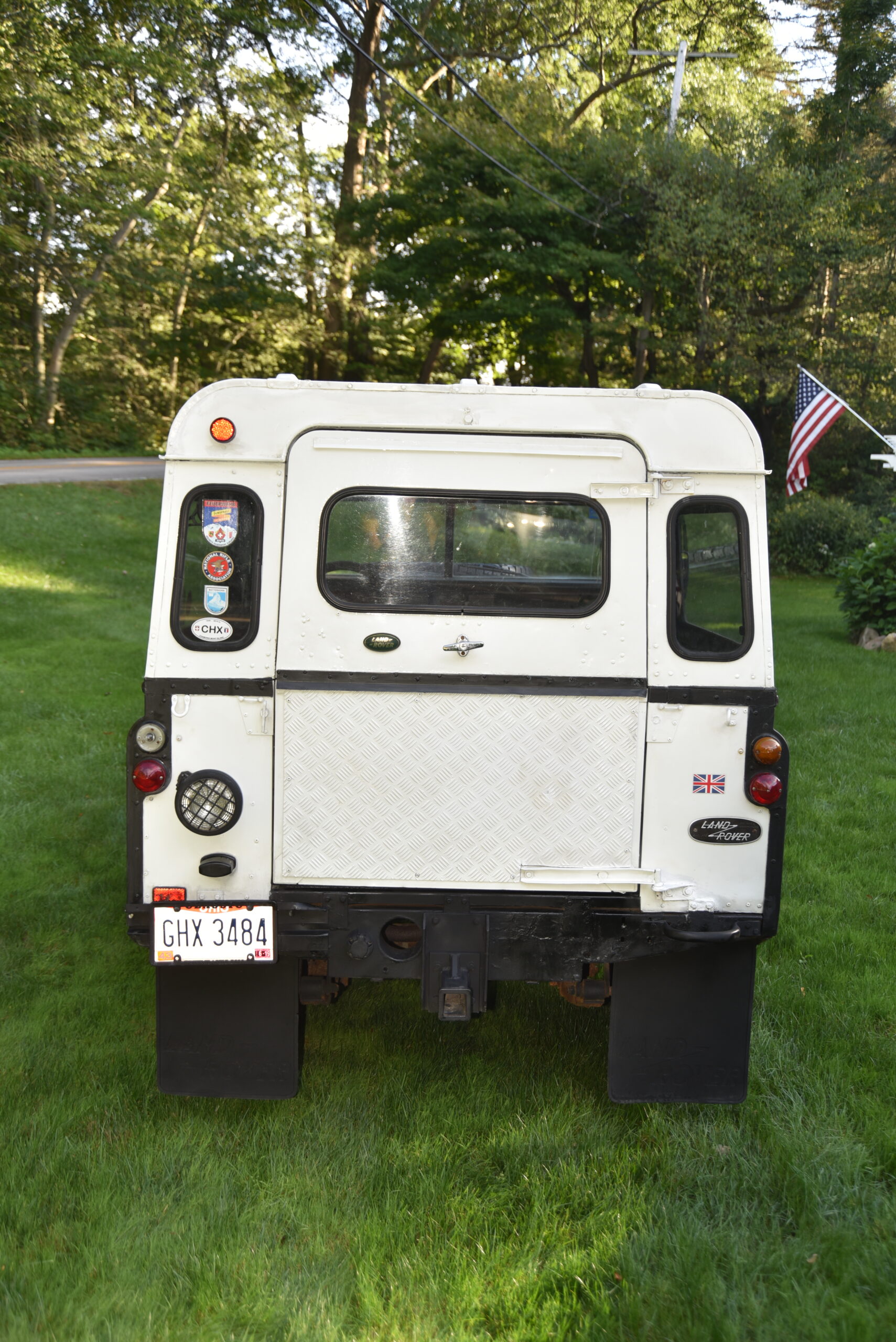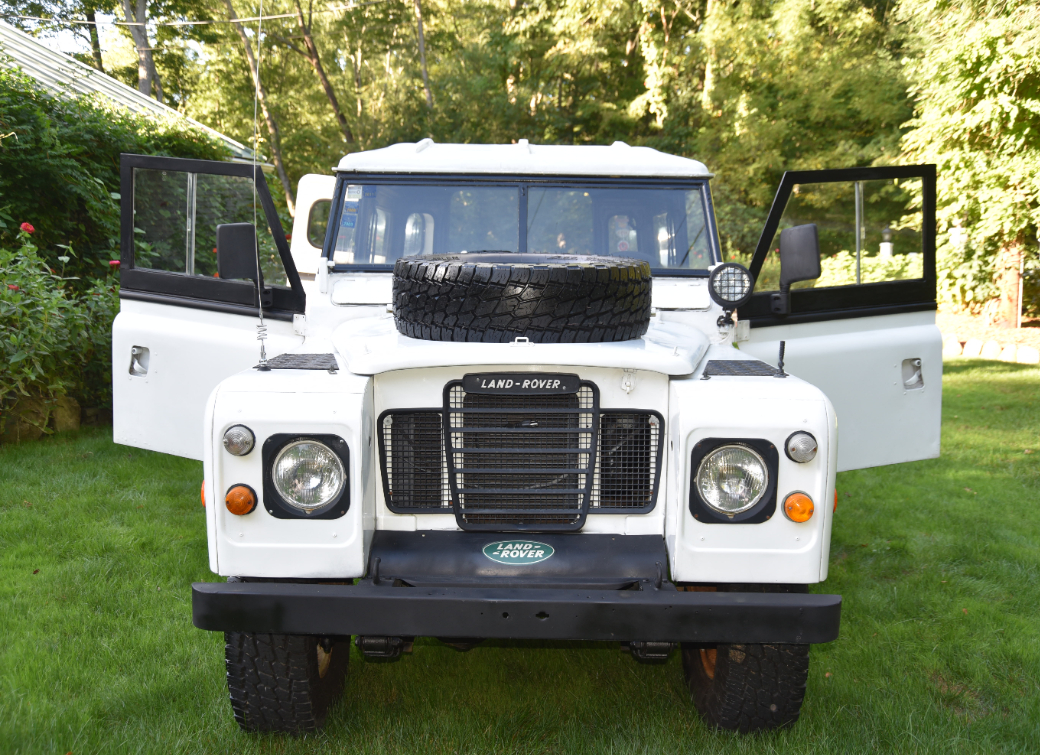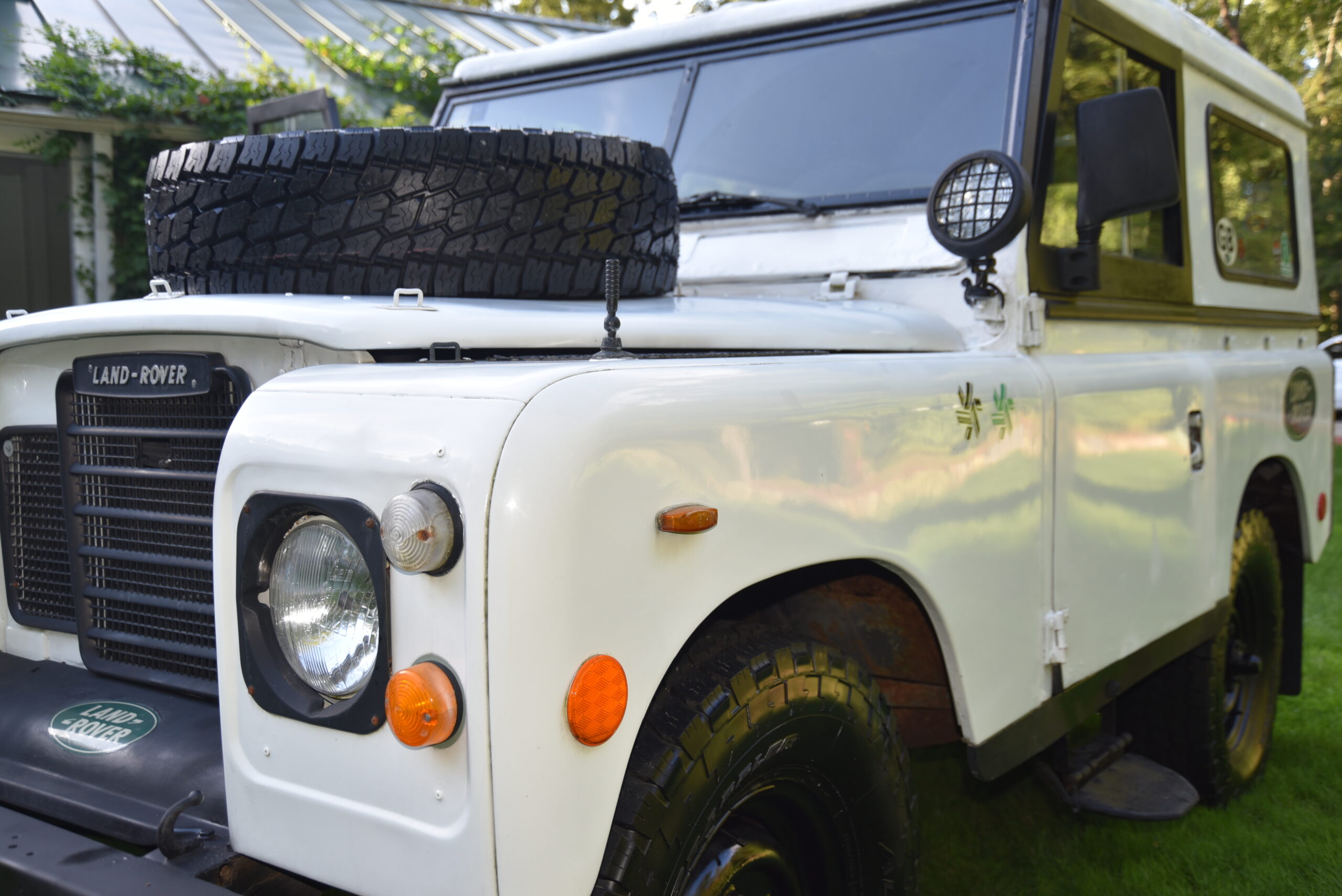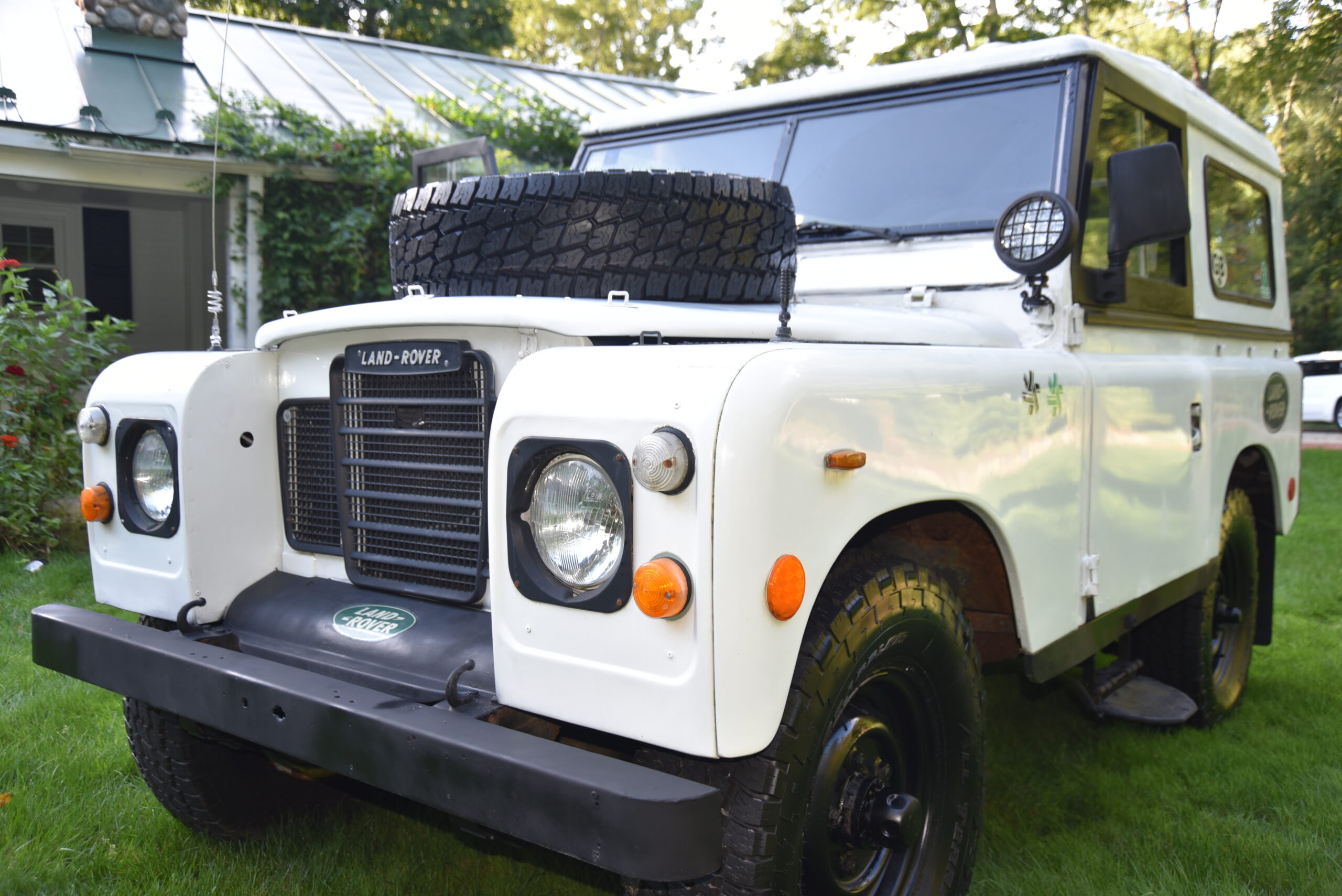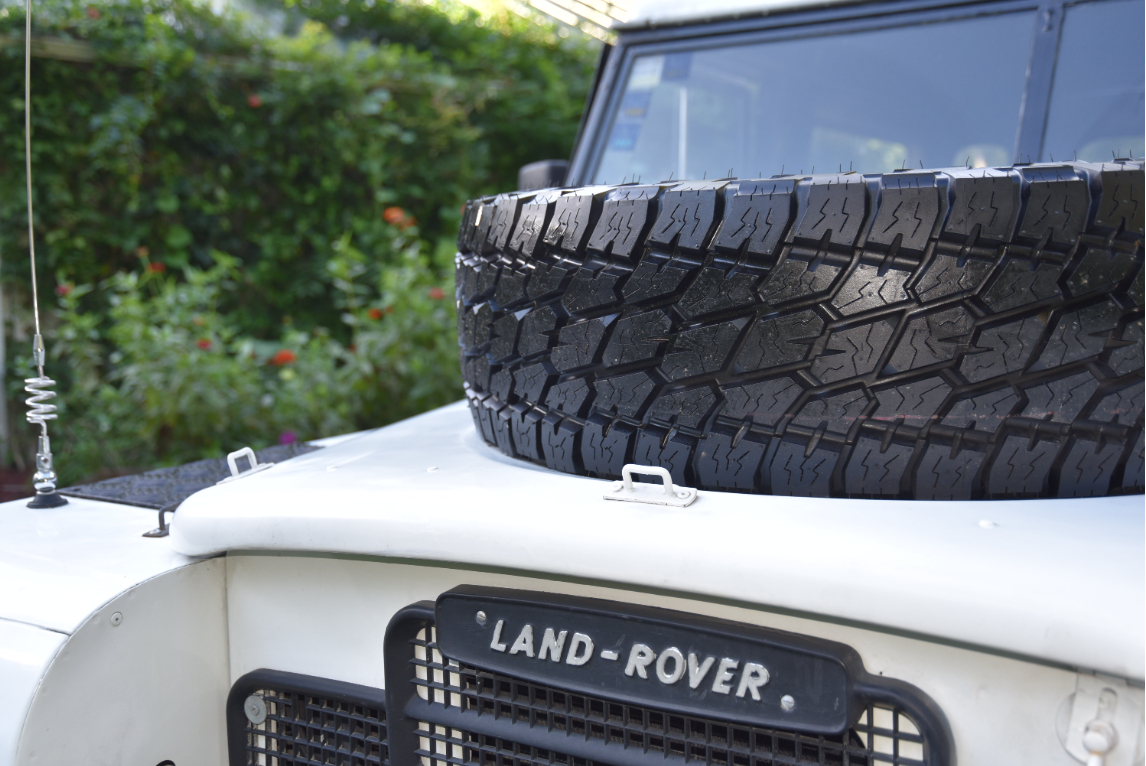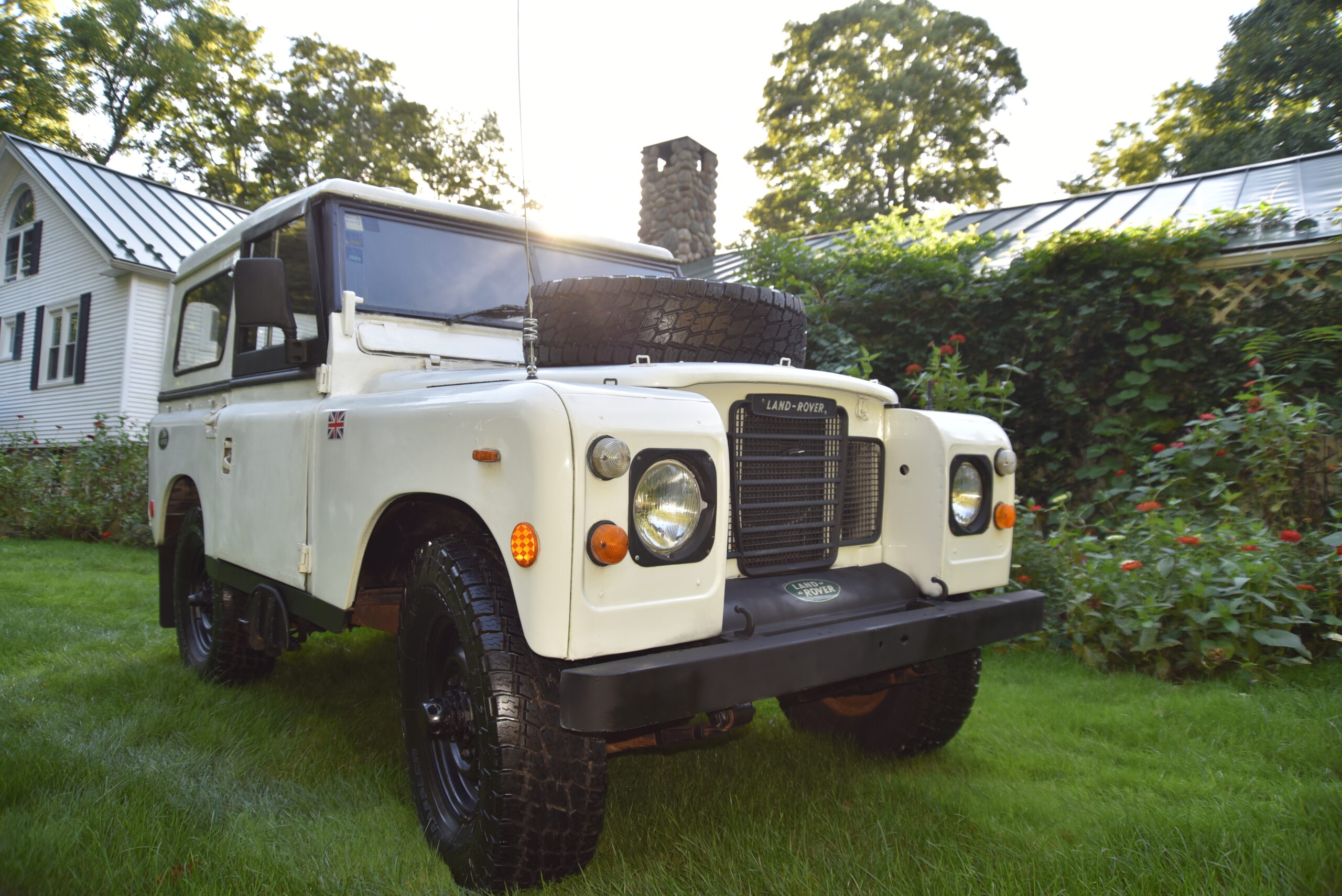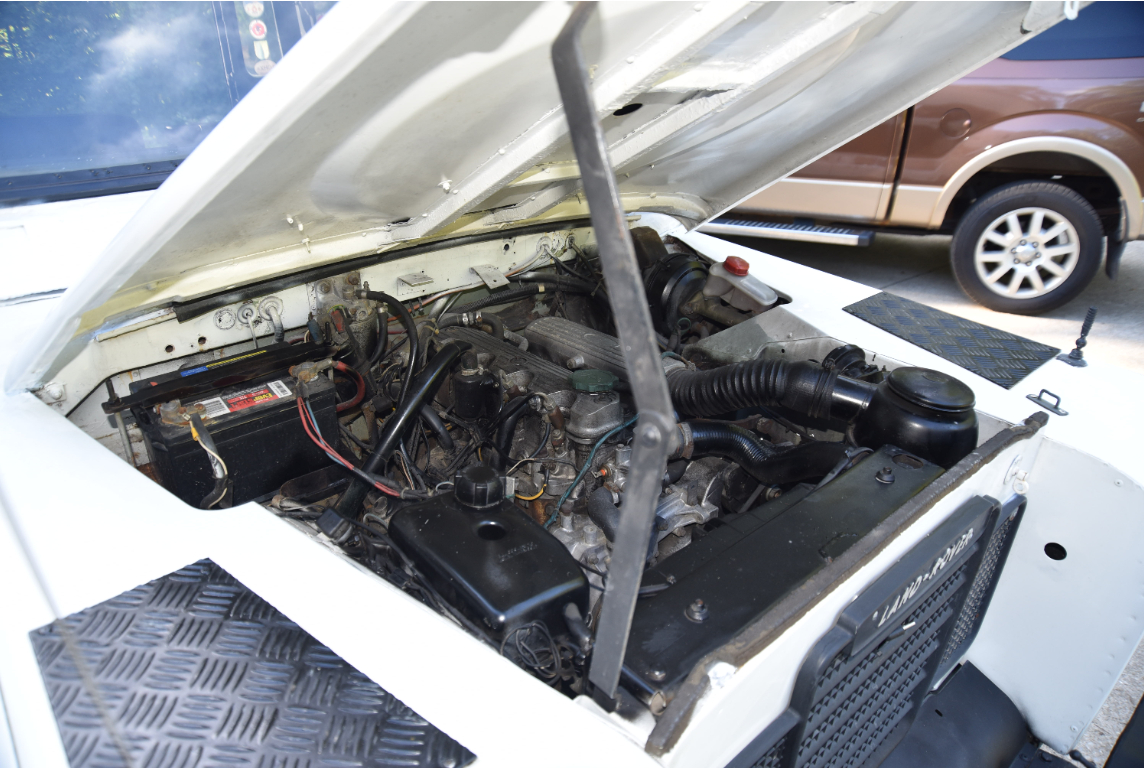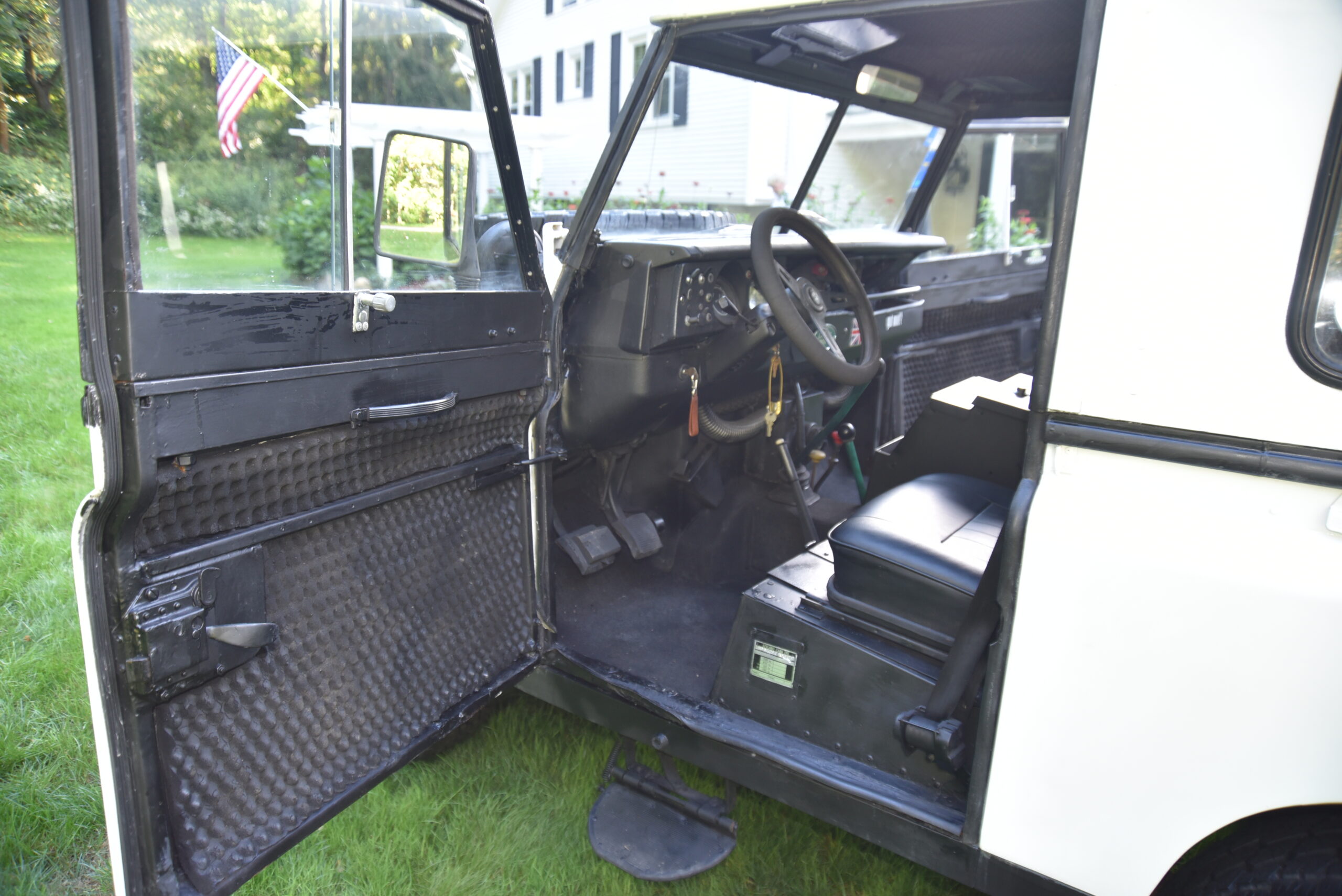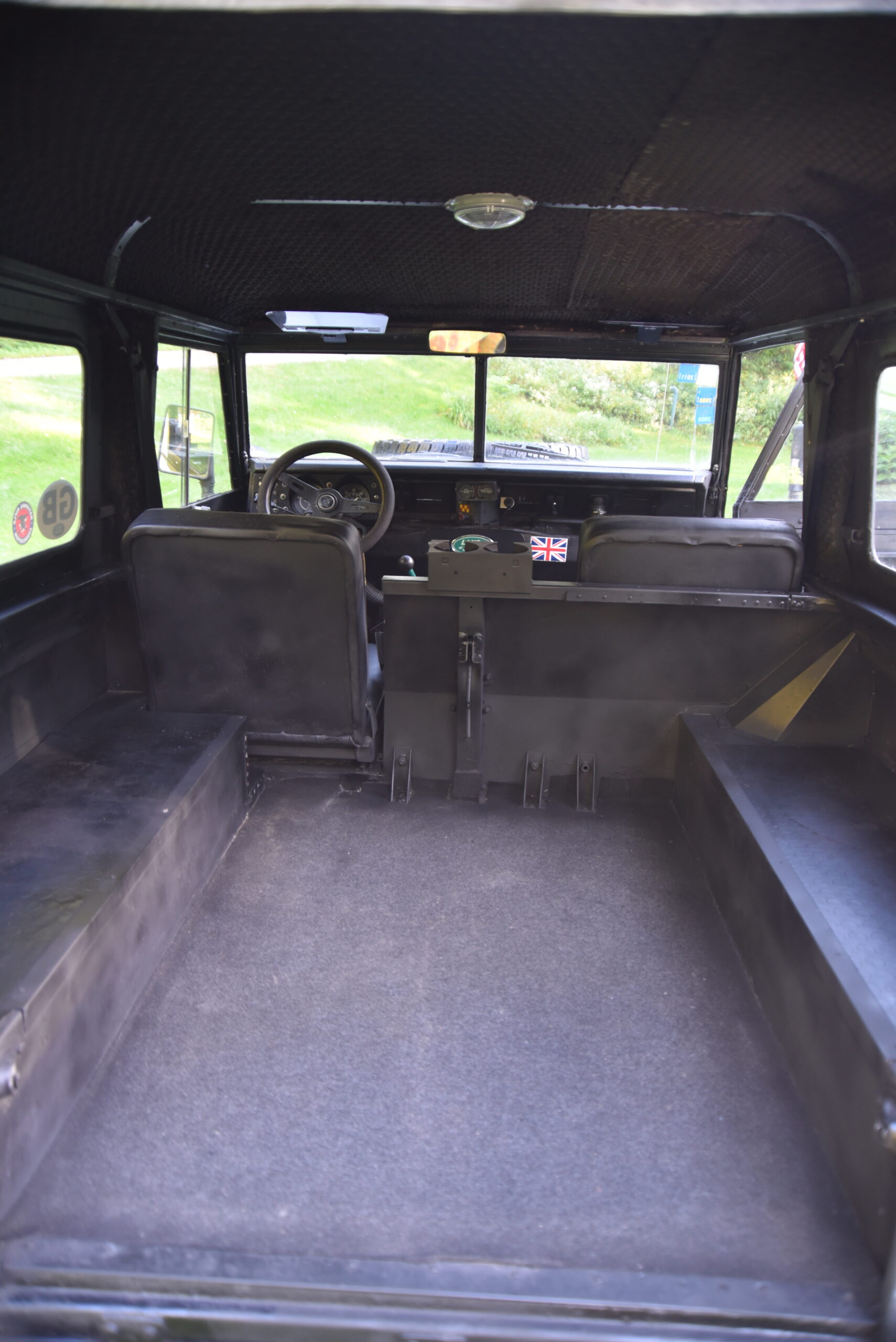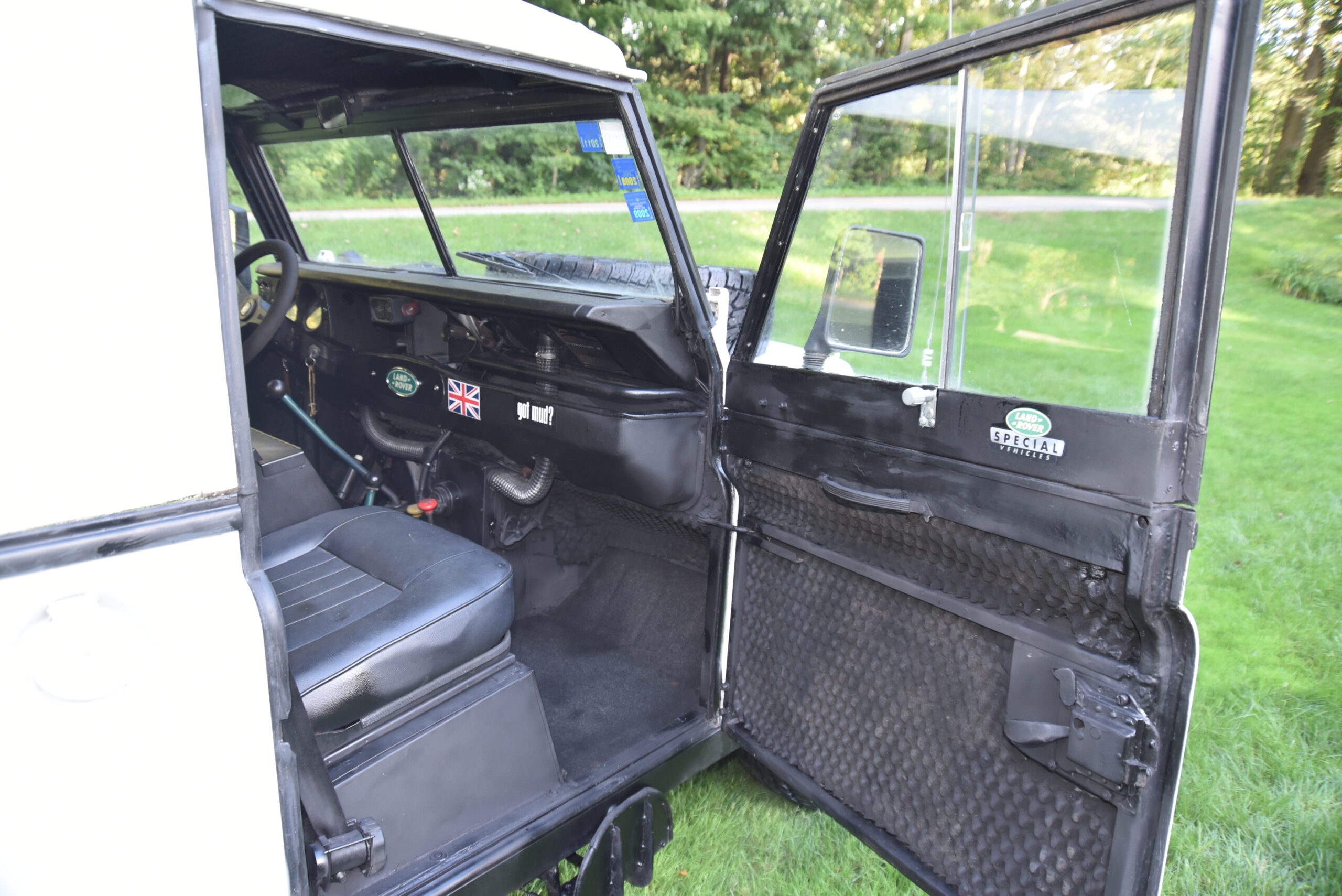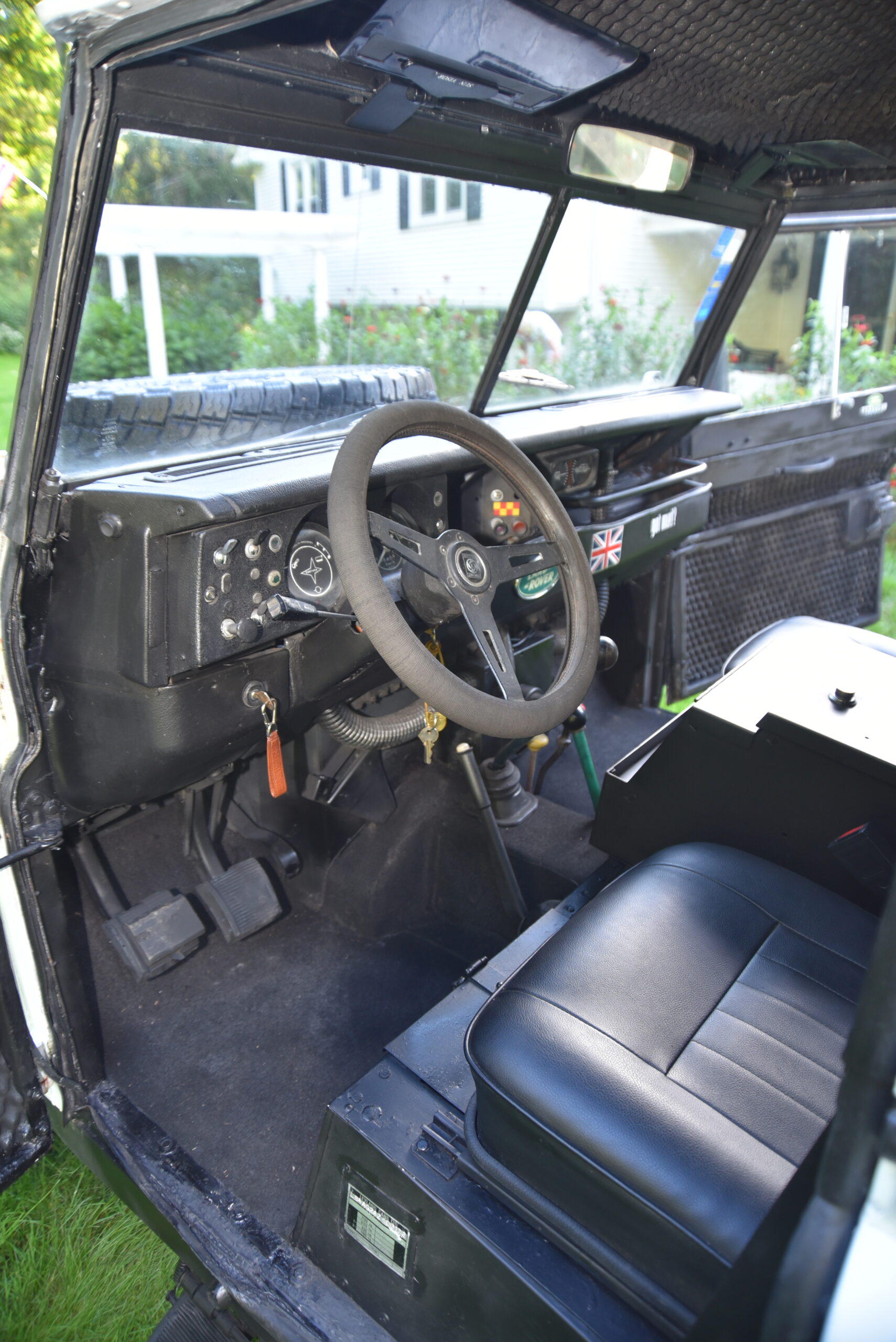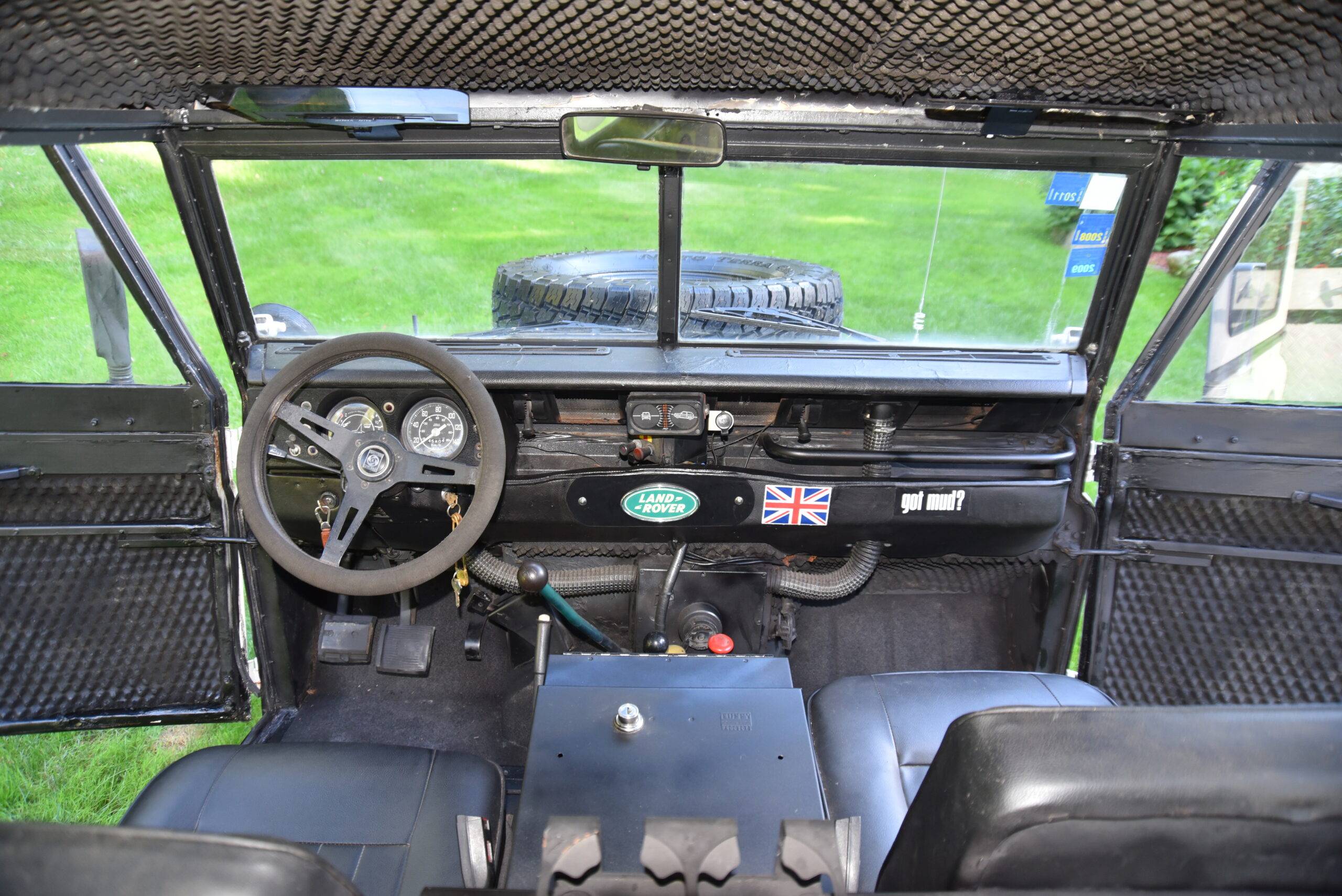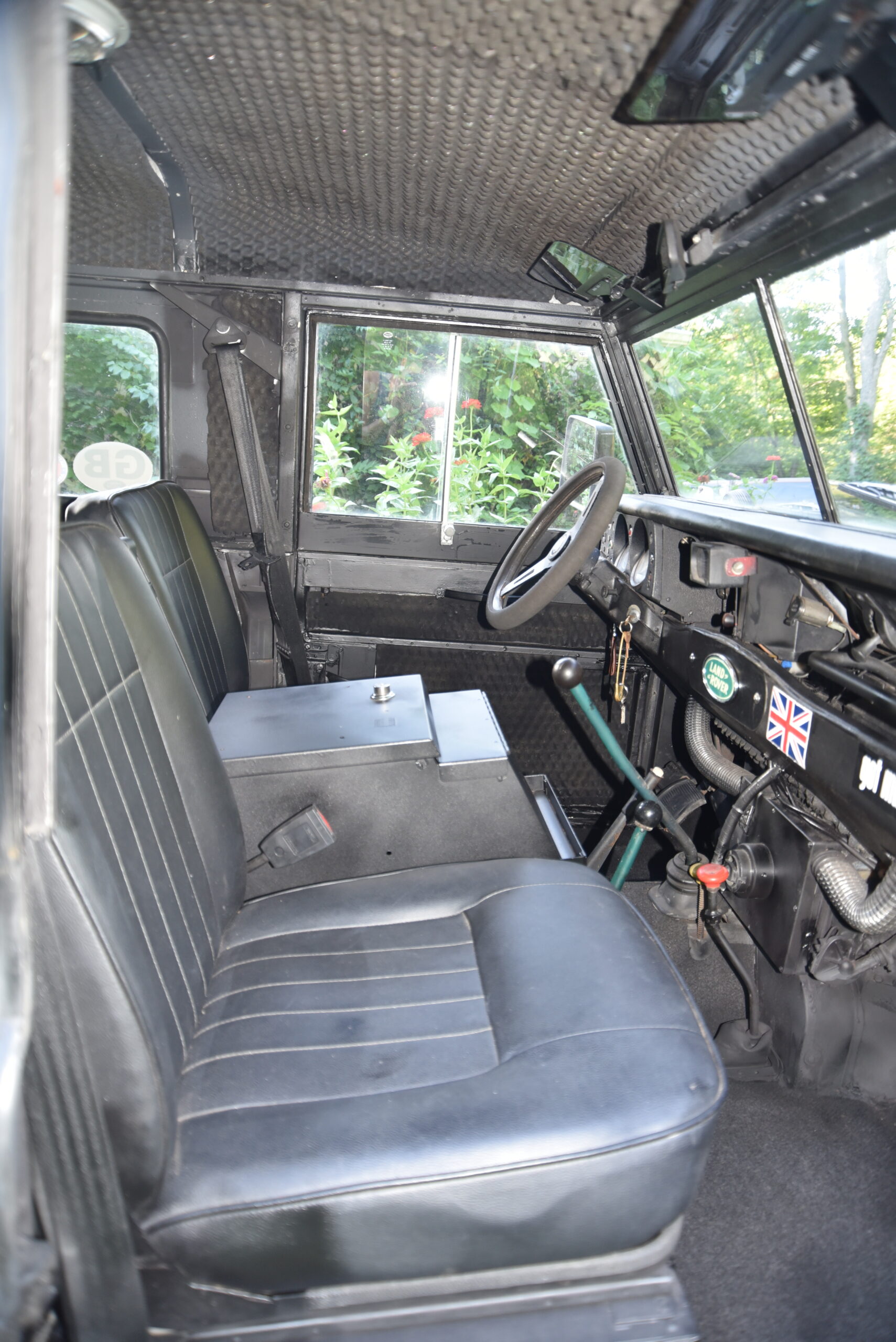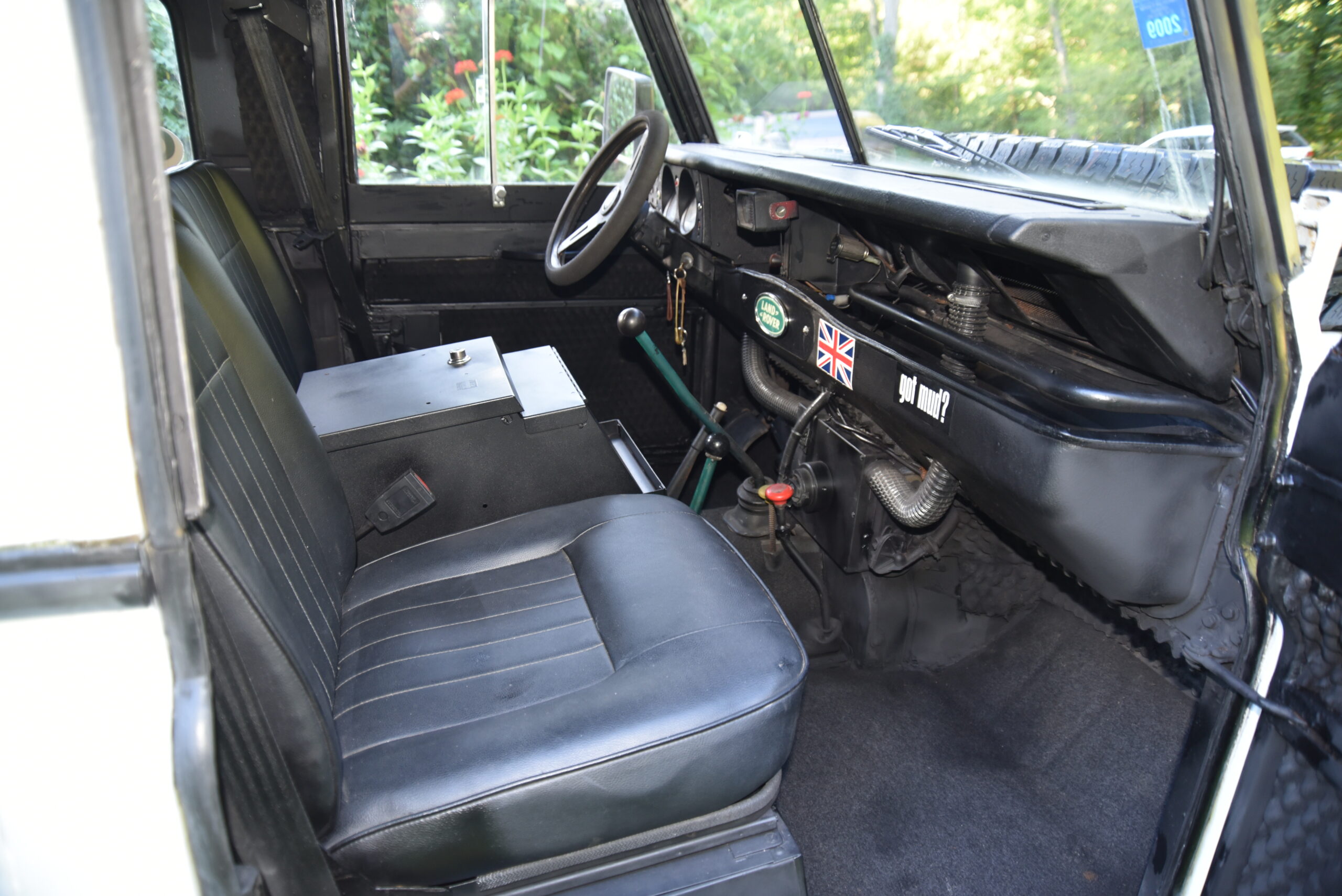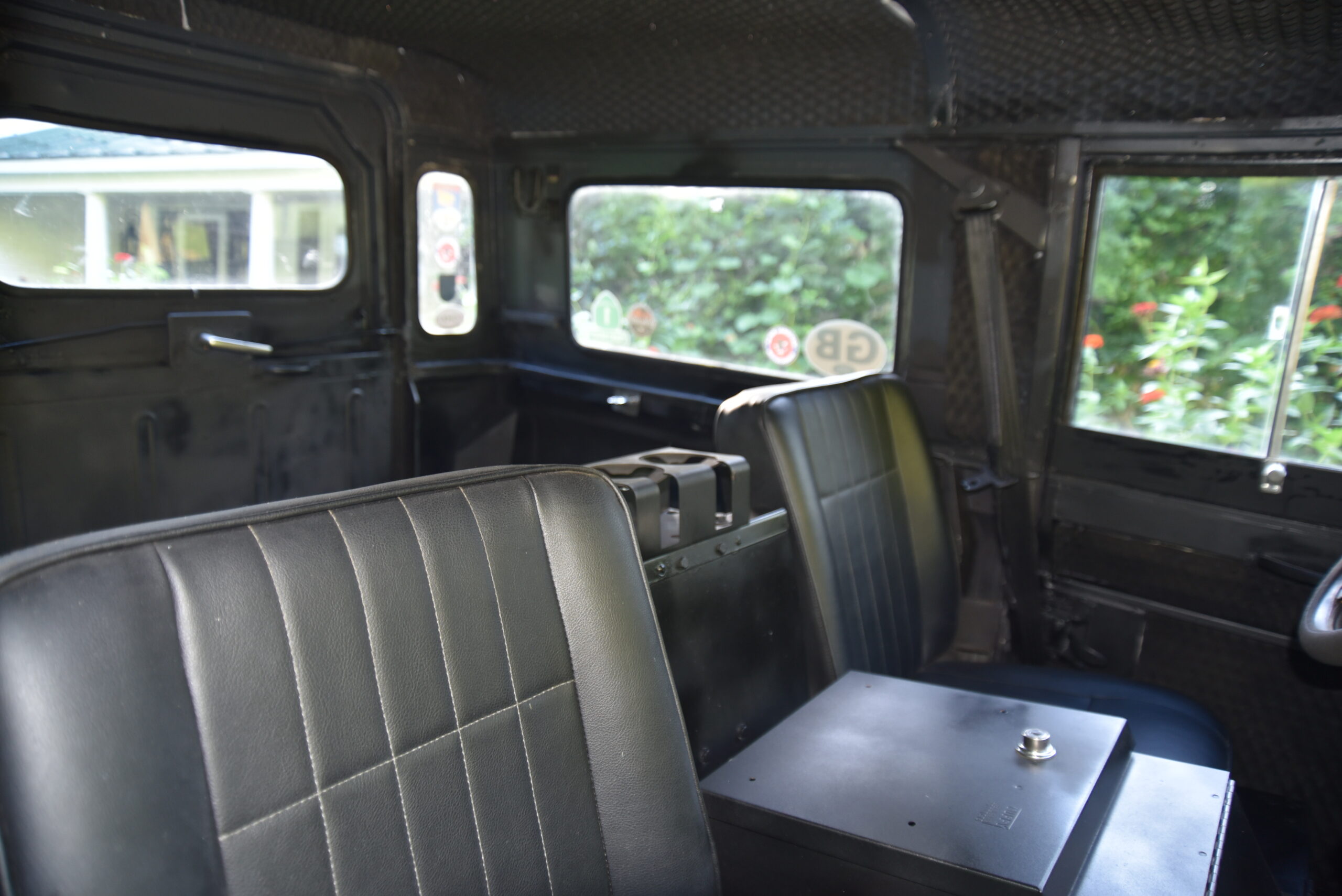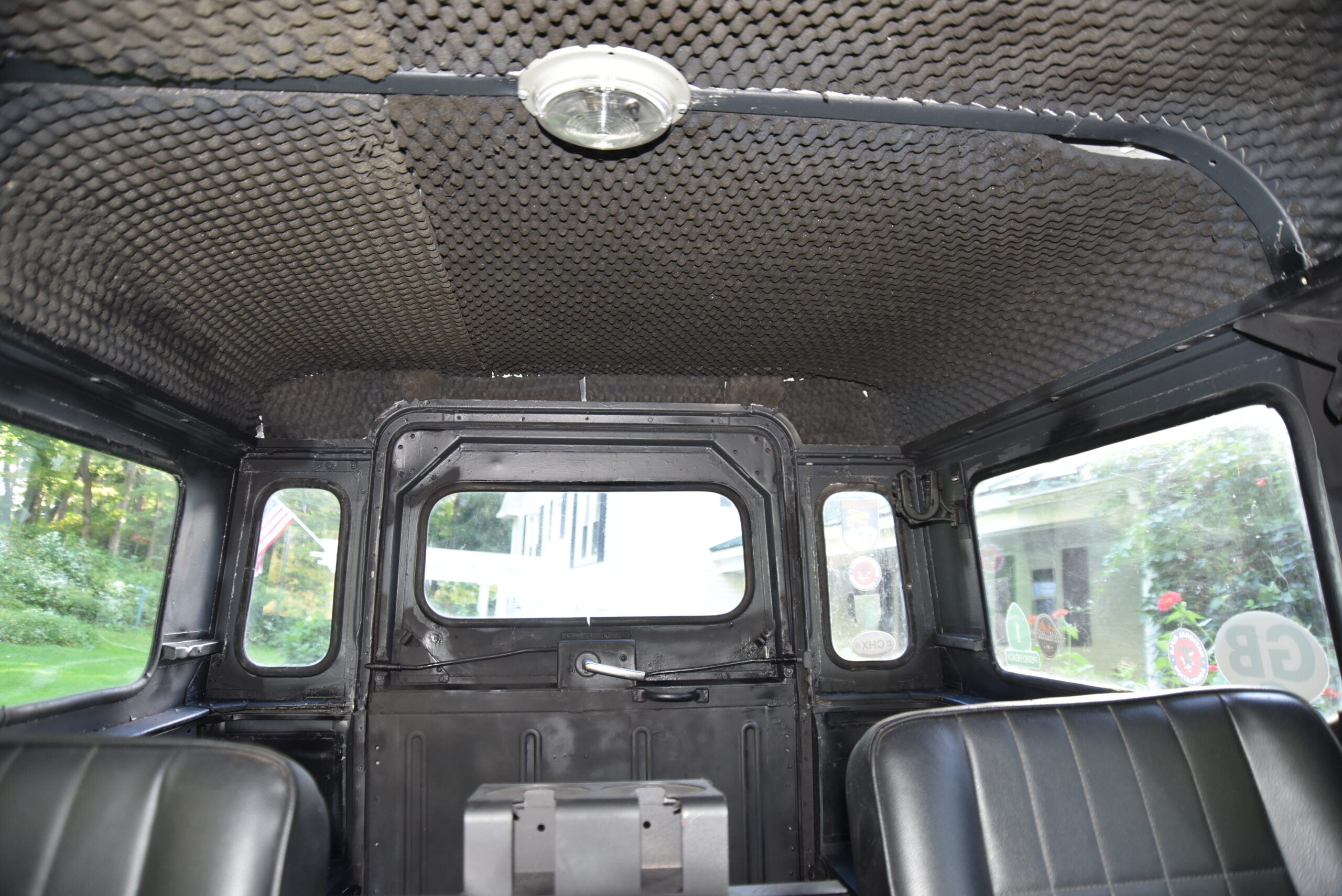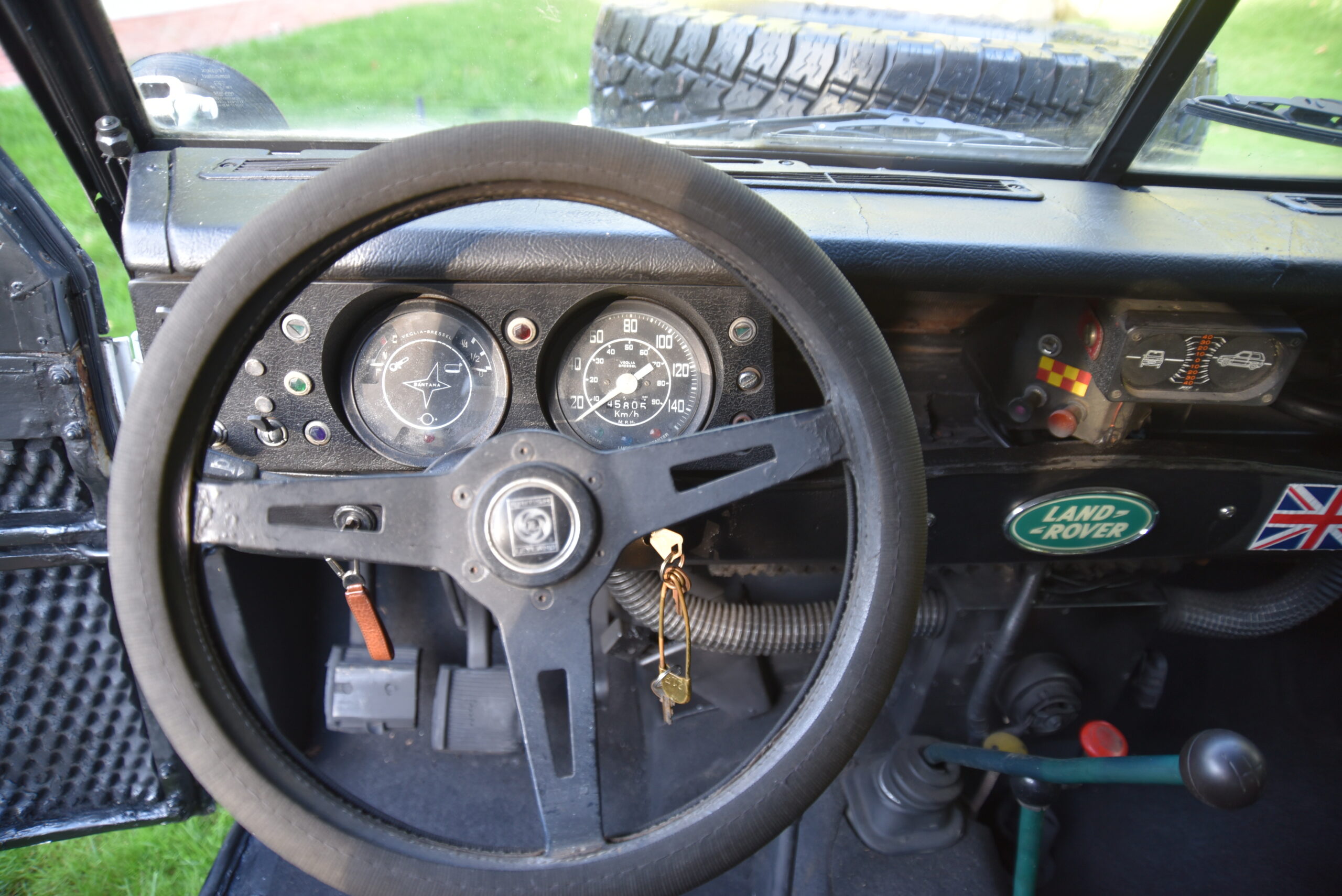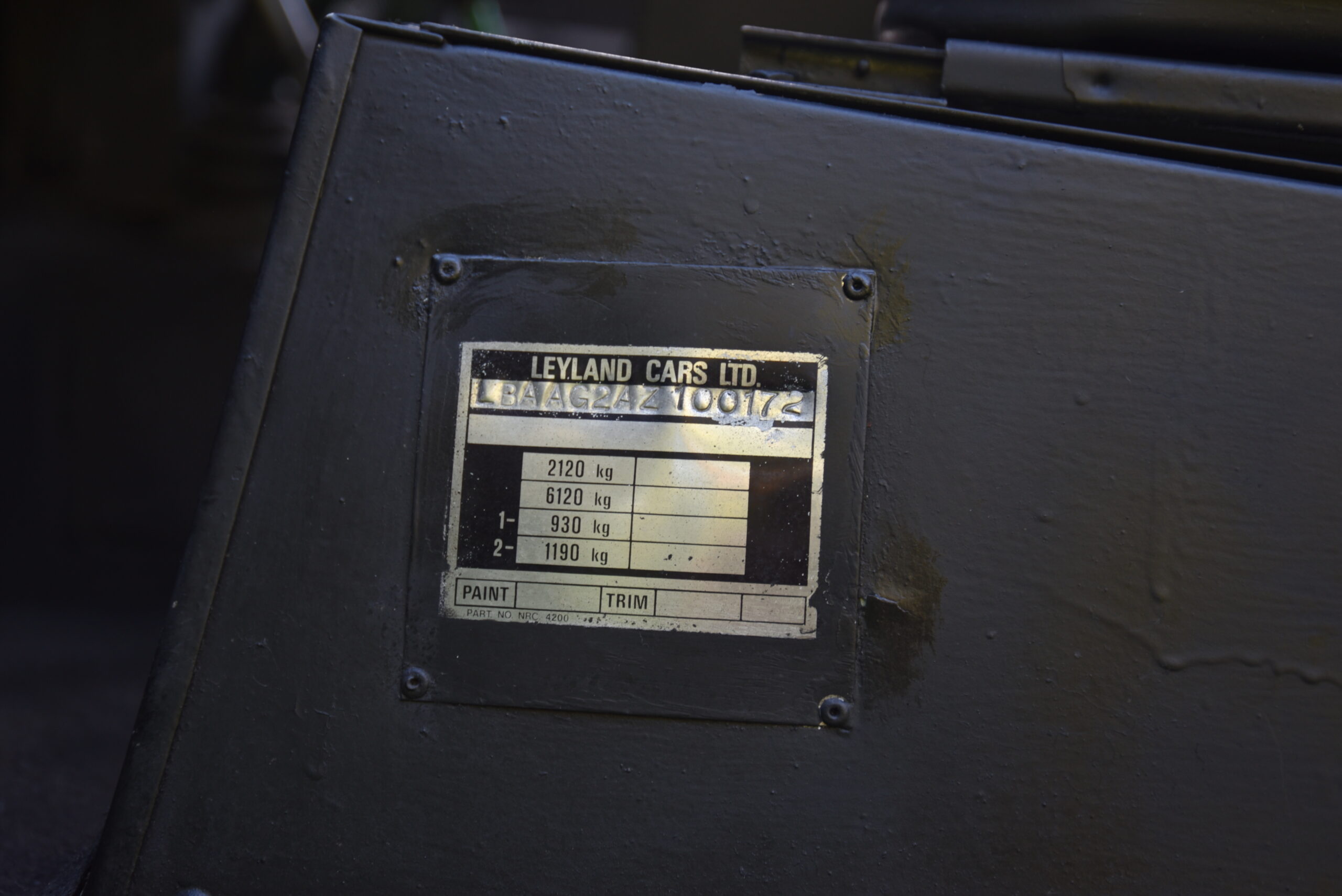 1981 Land Rover
Chadron, OH, 44024
Features:
Mileage: 45934 kilometers
Transmission: Manual
Drive Type: 4x4
Exterior: White
Interior: Black
Description:
1981 LAND ROVER, SERIES lll Model 88
Handsome Rover built in England at the Land Rover factory.
Recently featured in Rovers Magazine
Very good condition.
White with black interior.
Left hand steering.
2.3 liter diesel engine runs great.
4 X 4 with lower and higher gear.
4 speed synchromesh manual with overdrive.
New tires and spare tire on hood.
Updated to provide extra leg room for driver.
Equipped with seat belts, interior light, outlet and lockable compartment between the two front seats
Get a "Thumbs Up" from everyone who sees it.
Unstoppable in mud, sand, snow.
$10,437 IN RECENT IMPROVEMENTS & REPAIRS
Including:
Five new tires
Upgrade lights & add interior light
Install electric outlet to charge phone
Add tow hitch
Front seat reset back to provide legroom
Add seat belts
Add lockable storage between seats
Rebuilt alternator
Install electric heater to heat motor
New ignition assembly
ABOUT THE ROVER
I am only the second owner
It was ordered and built for an Italian winery owner so he could tour his vineyards
That is why it has the steering wheel on same side as U.S. cars, which is VERY hard to find
It still has Italian inspection stickers on the windshield
When he decided to sell it, he shipped it to an acquaintance in Chicago because he could get more for it here in U.S.
I had a foreign car specialist make a lot of improvements (as I outlined in my first email)
It is 4WD
Diesel engine runs very well and is loud
Body is aluminum so not a lot of rust
Some rust underneath
ABOUT ME
I bought it for fun and to take my grandson for rides. Now he has grown up.
I used to drive it in local parades where it draws amazing attention
I haven't used it much recently, so I have no need to keep it.