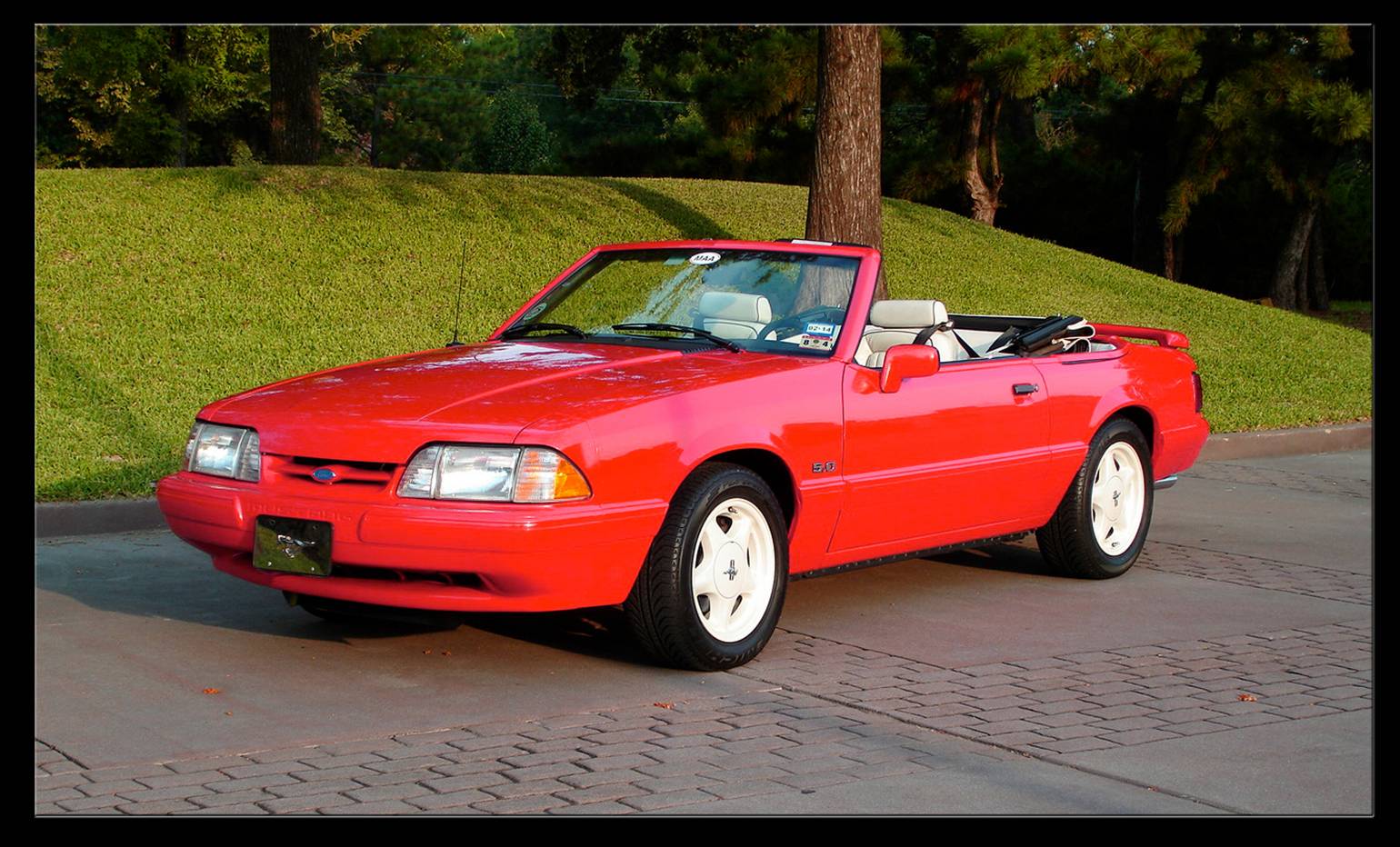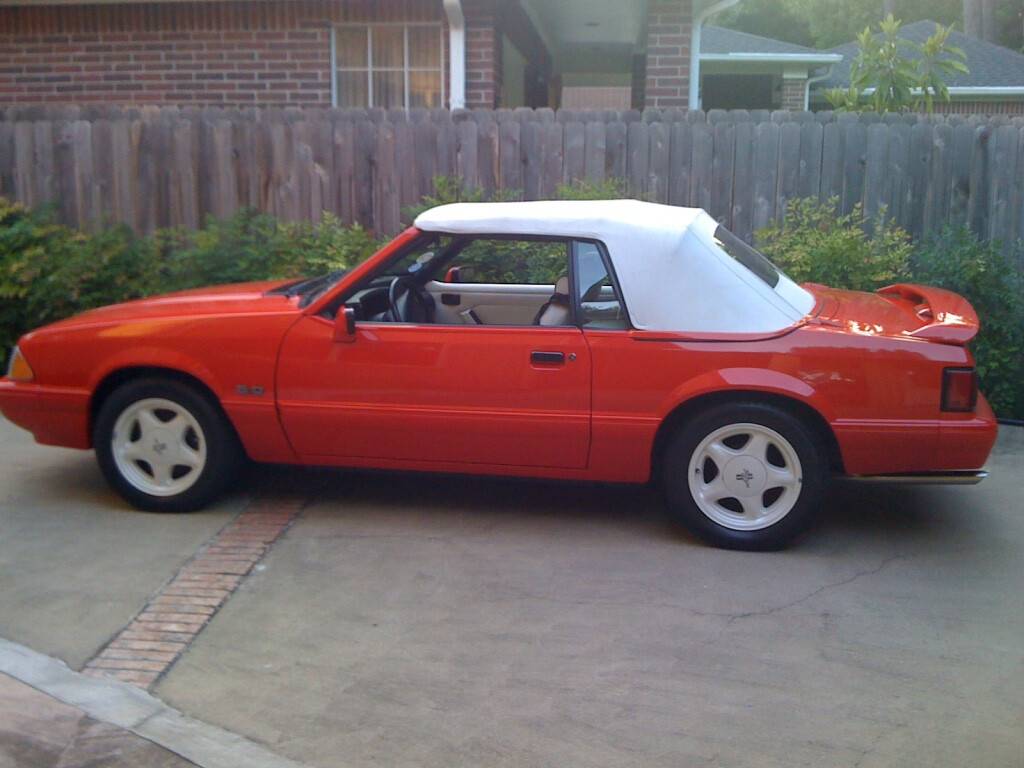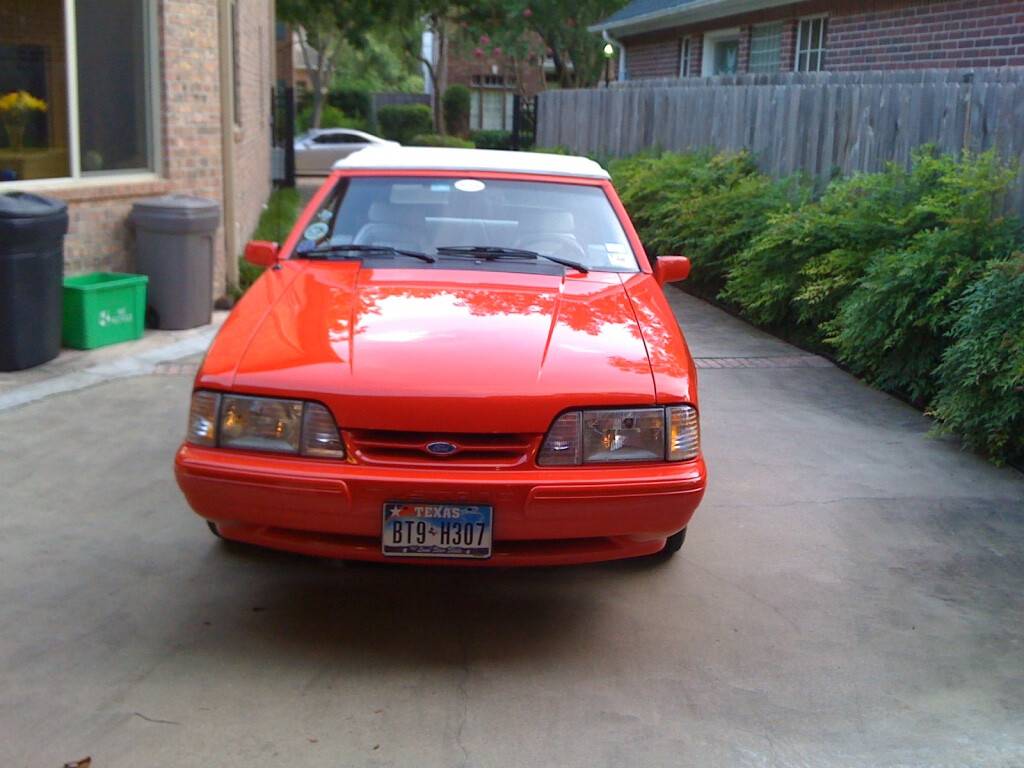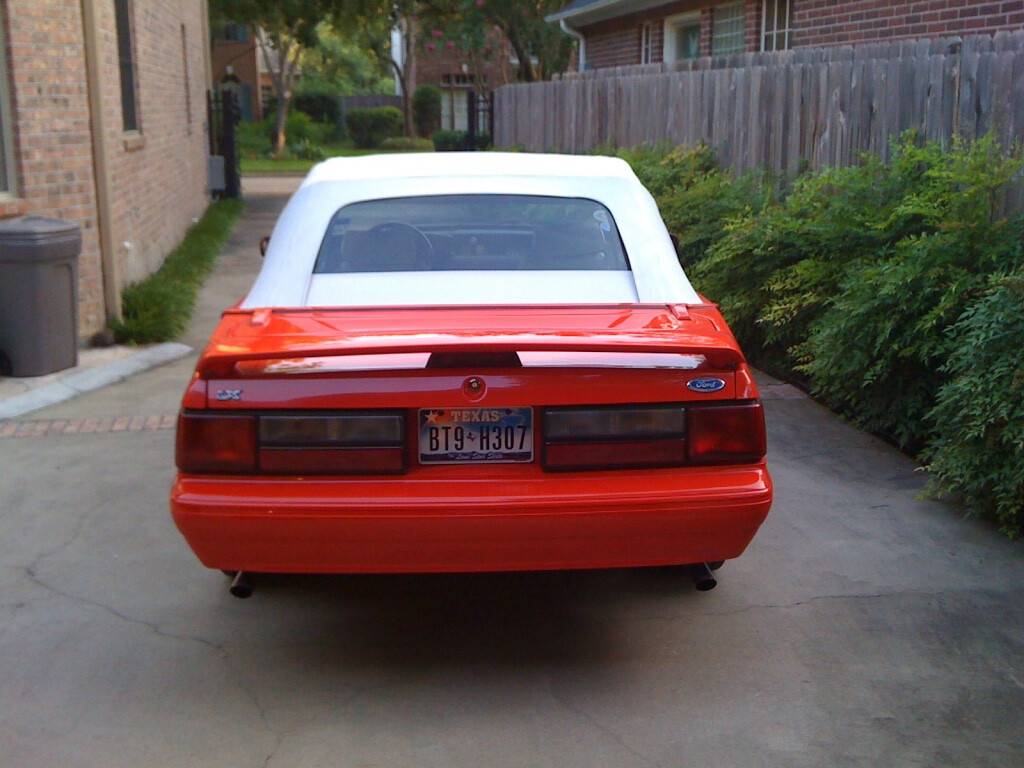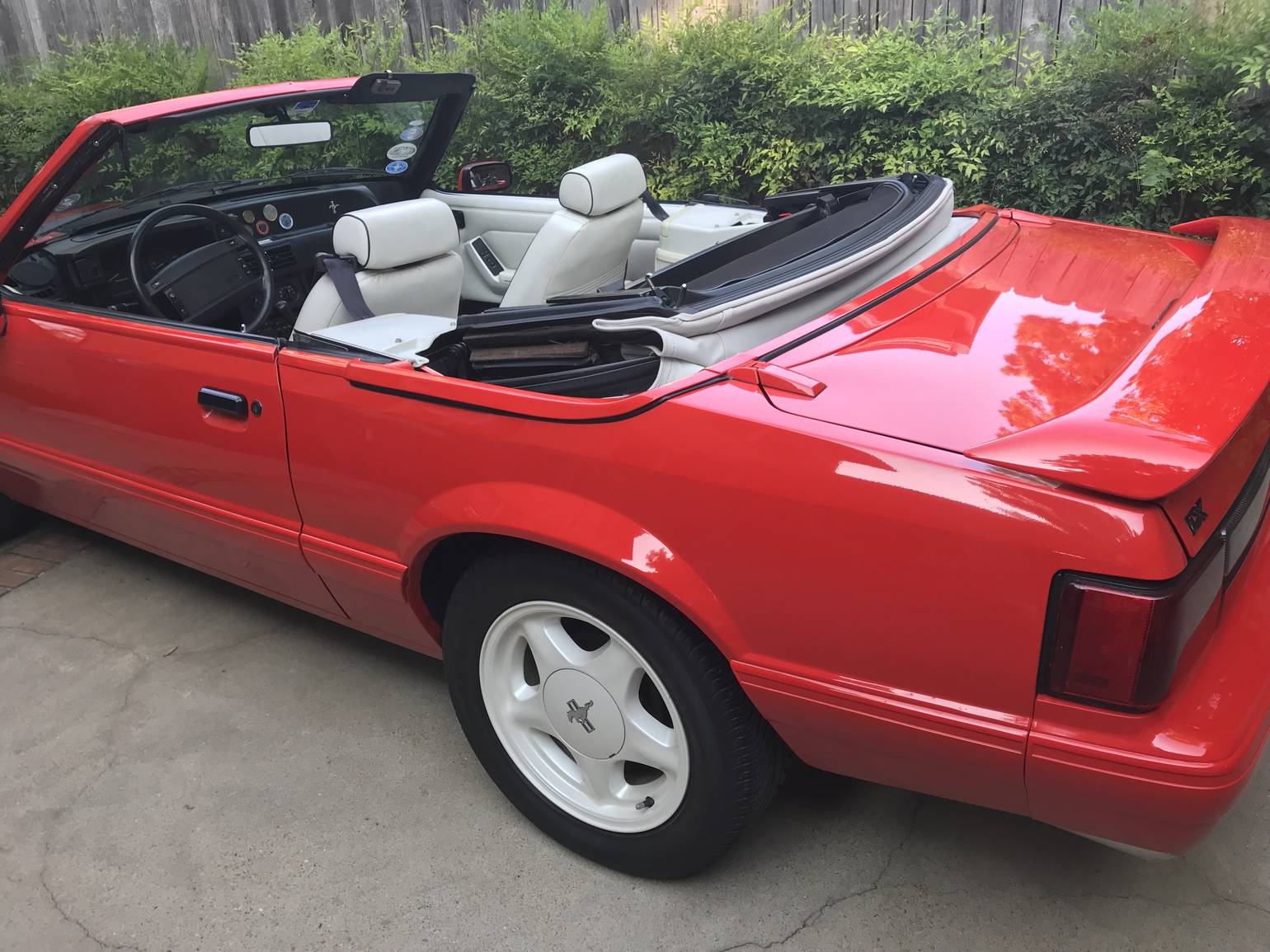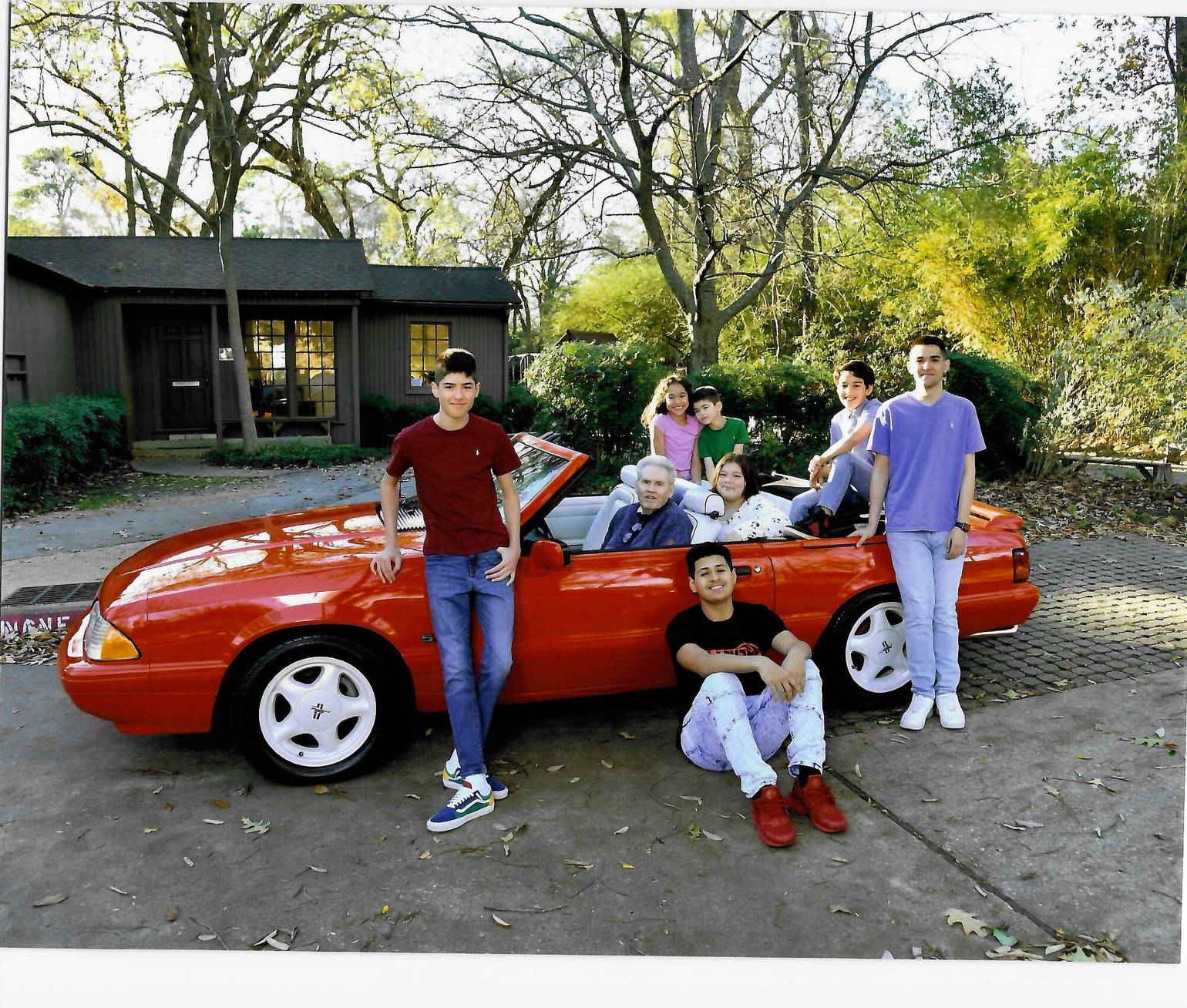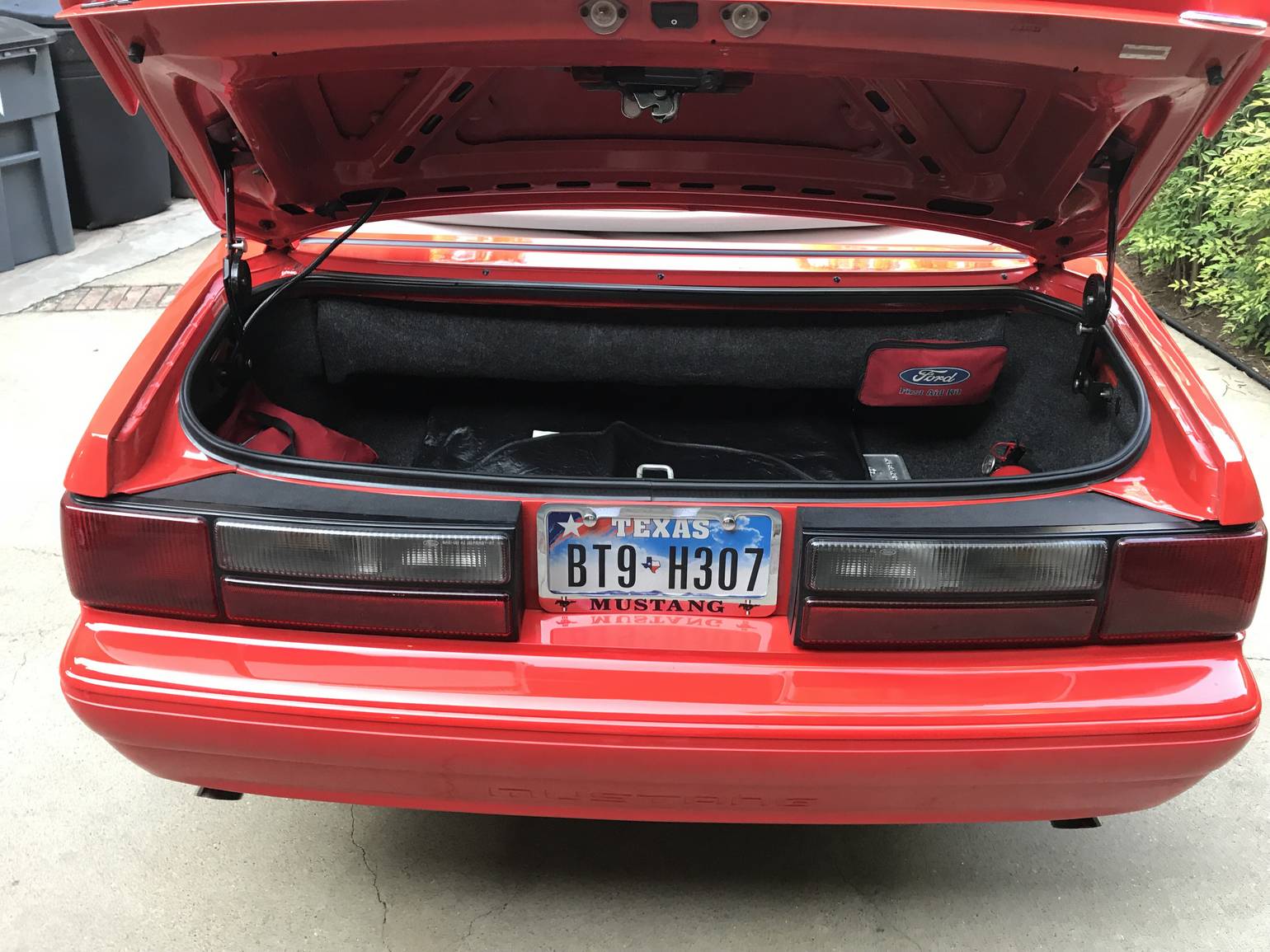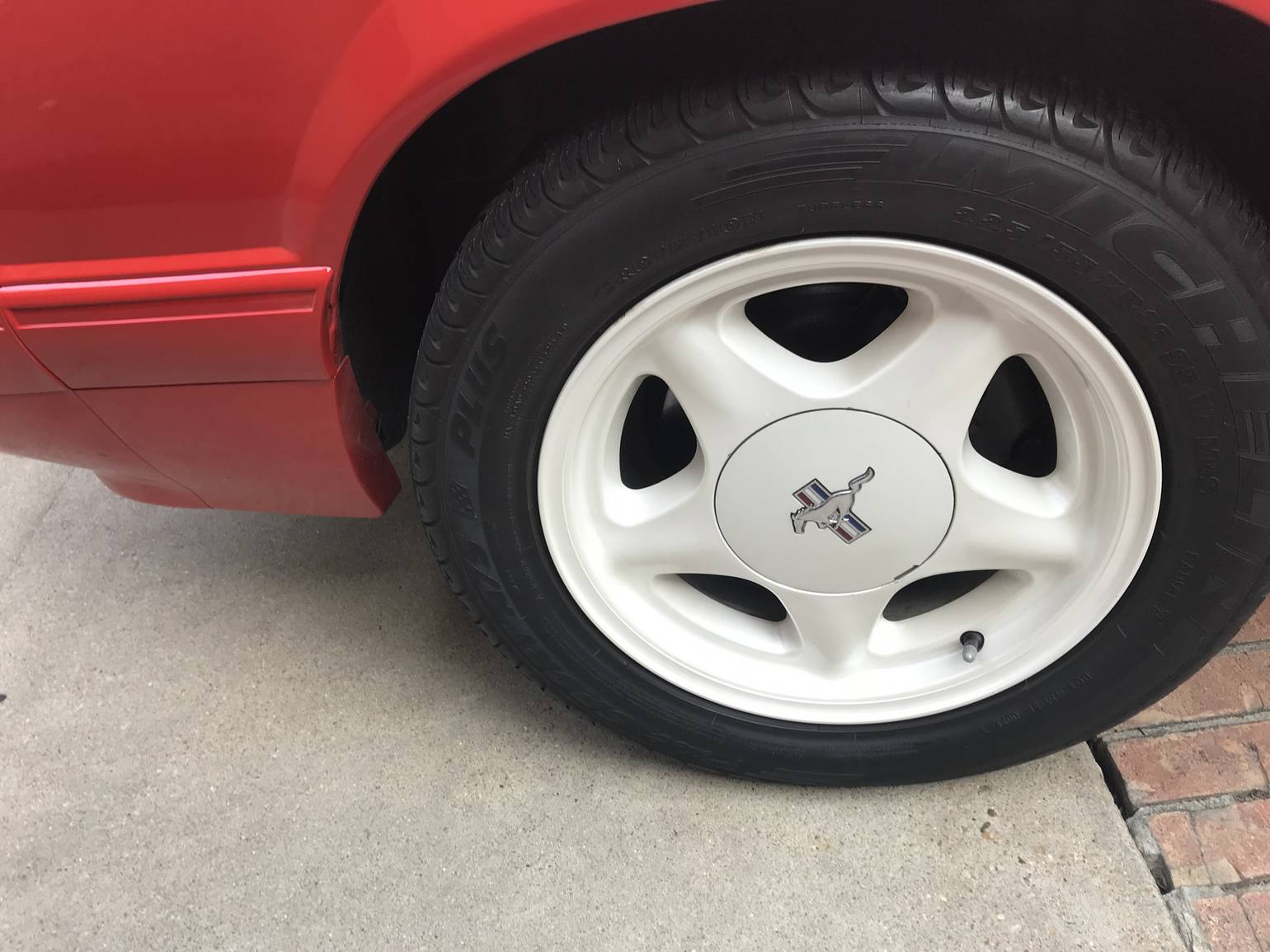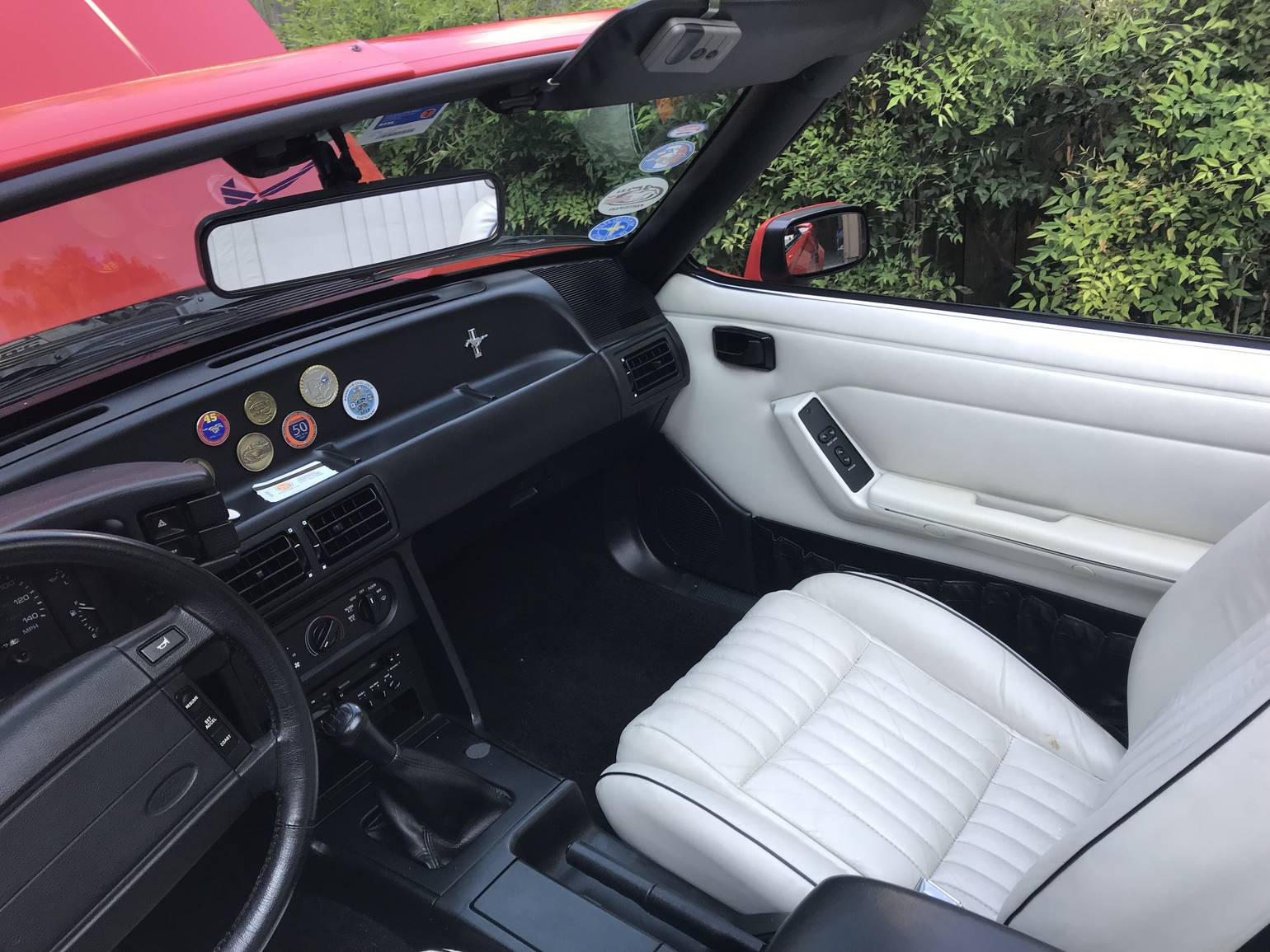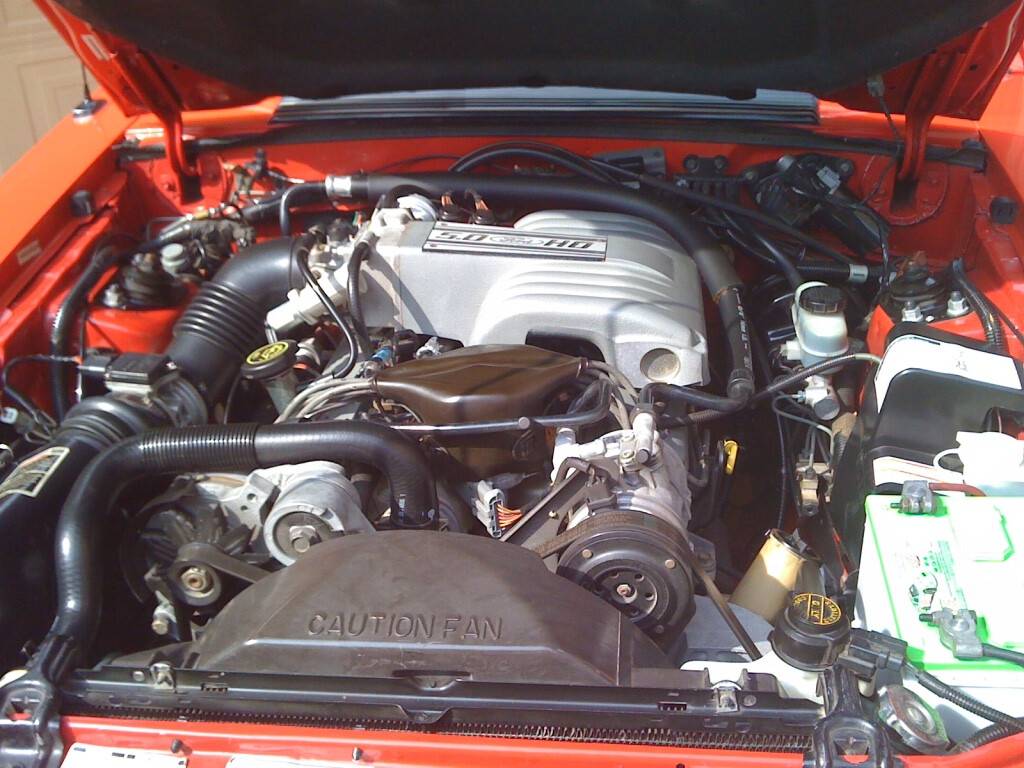 1992 Ford Mustang LX Convertible
Houston, TX, 77055
Features:
VIN #: 1FACP44E9NF17085
Mileage: 52,600
Engine: V8
Transmission: Manual
Drive Type: RWD
Condition: Excellent
Exterior: Performance Red
Interior: White/Back
Description:
1992 Mustang LX Convertible: 5.0 V-8, 1 of 787 with 5 spd (1,406 AT's)
Unique "Limited Edition" (also called "Summer Edition" or "Feature") cars.
I acquired it July 2, 2010. I am the sixth owner and have all the original documentation, except the window sticker. It has been entered in 50+ car shows, local and Mustang Club of America (MCA) National Shows.
The car is original and totally "Unrestored". It was entered in nine (9) MCA National Shows and was awarded the MCA "Blue" grille medallion, subsequently, it was entered in 10 MCA National Shows to earn the MCA "White" grille medallion.
The exterior and all trim are "Vibrant" Red, including "A" pillars, power outside mirrors, and spoiler. It has 16" Opal Pearlescent aluminum wheels, white leather seats with black piping accents, AC, PW, PS, PC and Premium Sound. It has a white vinyl power top with headliner and boot.